Who Lance Bass Would Replace Justin Timberlake With For An NSYNC Reunion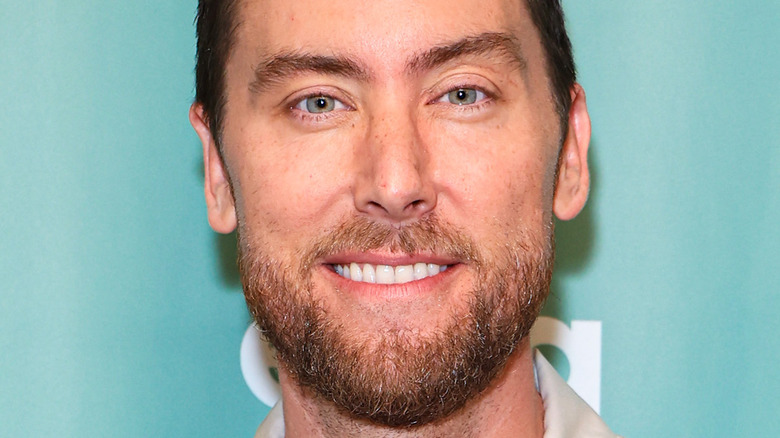 Leon Bennett/Getty Images
The 1990s was a decade brimming with hunky boy bands. They were a dime a dozen, but NSYNC became the Tiger Beat centerfold of choice. Lance Bass, Chris Kirkpatrick, Joey Fatone, Justin Timberlake, and JC Chasez burst onto the music scene in 1996, and they immediately smashed it out of the ballpark with their debut track, "I Want You Back."  According to Forbes, NSYNC joined the hallowed and elite multi-diamond club after "No Strings Attached" became their second album to sell more than 10 million copies.
In 2002, the sound of teenage hearts shattering could be heard worldwide after NSYNC announced they were going on "an indefinite hiatus." Per VH1, it took until 2007 before Lance Bass announced they wouldn't be back, no matter how much fans wanted it. Rumors over why they split were multi-fold, but after his solo album dropped, it was clear that Timberlake had been planning his exit from NSYNC, spelling the band's end.
"We thought we were getting back together," Fatone admitted to The Huffington Post. "It was, 'OK, after [Justin] does his thing, blah, blah, blah, we'll get back together and move forward and do what we got to do.' And then it was like, nope." There was no disputing Timberlake's career skyrocketed after he quit, racking in 38 Grammy nominations and 10 wins over the years — along with a glittering Hollywood career to boot. There's no bringing sexy back, but here's who Lance Bass would replace Justin Timberlake with for an NSYNC reunion.
Lance Bass' gleeful NSYNC reunion Justin Timberlake replacement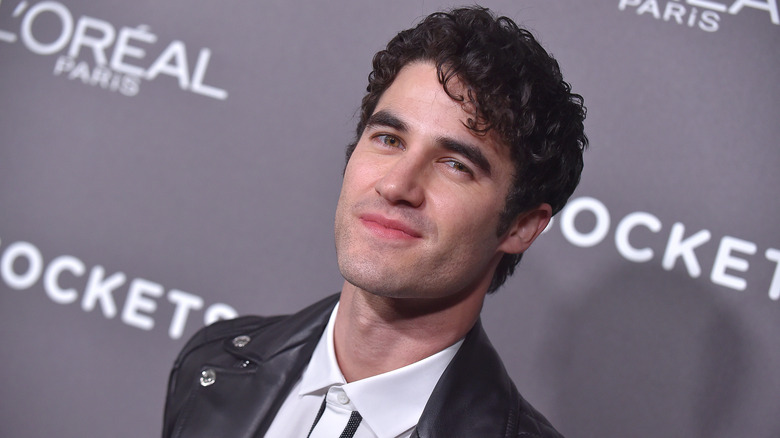 DFree/Shutterstock
Justin Timberlake's scaled great heights since saying "bye bye bye," to NSYNC. And he's not done yet — Timberlake's next career move is to conquer Broadway. So it's doubtful getting the boy band back together is on his to-do list. Lance Bass' career post-NSYNC has been successful, though he still loves to reminisce on his boy band days. So, if NSYNC was to embark on a reunion tour, who would they replace him with?
Bass spilled the "Trousersnake" tea on the "Boy Meets World" podcast. Danielle Fishel dropped the T-bomb and put Bass in the replacement hot seat. But, he fired straight back with his hit pick: Darren Criss. The "Glee" star-turned-fictitious serial killer easily matches Timberlake's vocal and acting talents, and he's pretty easy on the eye too. "[Criss] studied music and is amazing with harmonies," Bass explained, adding he also has an appreciation for '90s boy bands. "He would just be the perfect fit with us."
Hanson knows a thing or two about boy bands. The "MMMbop" bros were red hot around the same time as NSYNC, and they second Bass' emotion. The Oklahoma three told Perez Hilton that Criss is a big fan. Hanson asked if he would appear in an upcoming video, but Criss couldn't because he was recording an album. However, "He said [he] would serve coffee to the shoot if nothing else," Taylor Hanson shared. "Darren is an extremely talented musician," Isaac Hanson chimed in.