Justin Timberlake Might Be Making An Unexpected Career Move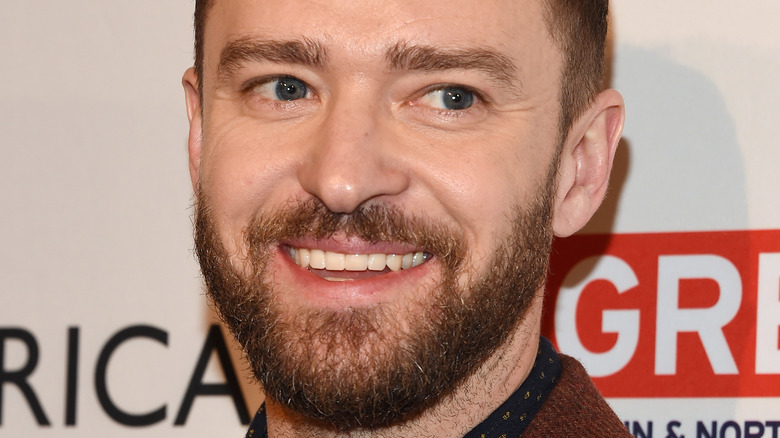 DFree/Shutterstock
Love him or hate him, there's no escaping Justin Timberlake. The man has gone from boy band frontman to solo pop star to actor to Jessica Biel's husband to... Broadway baby? That's right! Well, maybe. 
It's been a while since Timberlake has released any new music and we haven't seen him taking on any major acting roles in the last few years, so we kind of just assumed that the multi-hyphenate artist has been keeping busy just by being a dad to his two sons (ask any parent, they'll tell you that it's plenty of work). Well, the joke's on us because it looks as though Timberlake may be working on forging a new career path on the stage. Hey, we already know he can sing, dance, and act, so why not give musical theater the old college try? 
If nothing else, we already know that Timberlake isn't afraid to try new things with his career. Here's the scoop.
Justin Timberlake may be taking over for another musical actor
A.PAES/Shutterstock
We're hearing that Justin Timberlake is "in talks" to replace Hugh Jackman as the star of "The Music Man" currently running on Broadway, according to Page Six, which reports that the news comes courtesy of an anonymous source. Producers are reportedly discussing the possibility that Timberlake could take over the role after Jackman's final performance in November. Then again, in the same article, Page Six also reports that a source from Timberlake's team (also anonymous) told the outlet that the rumors are totally false. 
So, who do we believe?
As far as we can tell, the closest Timberlake has ever come to musical theater was during his many hosting stints on the "Saturday Night Live" stage, performing the hilarious "Bring It On Down To Somethingville" musical skit. Other than that, a satirical stage show written by Matt Schatz titled, "An Untitled New Play By Justin Timberlake," premiered in Pittsburgh in 2021 and — as far as we can tell — the real JT had no affiliation with the production. That doesn't mean he never could star in a Broadway show, however. After all, Pamela Anderson has never been a Broadway star before, but now she's starring in "Chicago." All we're saying is we shall have to wait and see.