The Reason Harry Styles Reportedly Hasn't Reached Out To Jason Sudeikis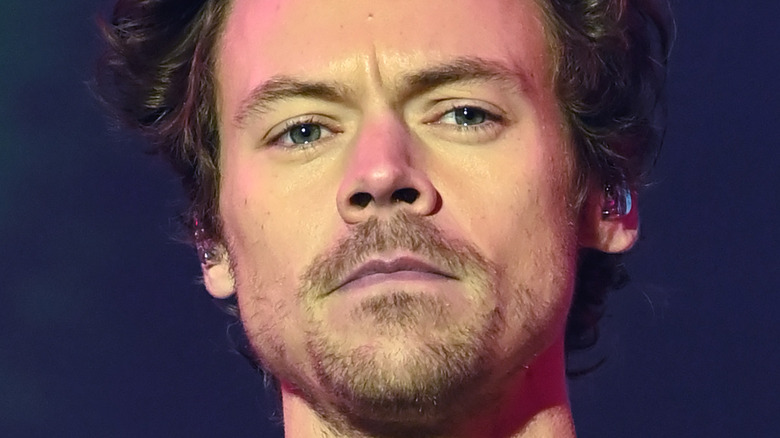 Dave J Hogan/Getty Images
Originally when Olivia Wilde was romantically linked to Harry Styles, she seemed on good terms with her ex, Jason Sudeikis, but that dynamic changed over time. After speculation that the director and singer started dating on the set of "Don't Worry Darling," the two confirmed their romance when they were spotted holding hands at a wedding together in January 2021. Around that time, an insider confirmed that Wilde and the "Watermelon Sugar" artist tried to keep their tryst under wraps while filming. "They were very careful about it and even sleuthy at times," the source told Us Weekly. During an interview later that year, Styles discussed the importance of keeping his dating life out of the spotlight. "I've always tried to compartmentalise my personal life and my working life," he told Dazed in November 2021.
A little over a year after Wilde and the "Dunkirk" actor were officially an item, tension rose between the director and Sudeikis. Reportedly, the exes — who share two children — disagreed on which city their kids should live in. This led to the "Ted Lasso" star issuing custody papers that were famously served to Wilde during CinemaCon in April. "Jason's actions were clearly intended to threaten me and catch me off guard. He could have served me discreetly," she said in court documents published by the Daily Mail on August 10. Although Sudeikis denied the timing was deliberate. "I deeply regret what happened," he said in the documents. Amid the drama between the former couple, Styles had reasons for not contacting Sudeikis himself.
Why Harry Styles prefers to keep relationship drama private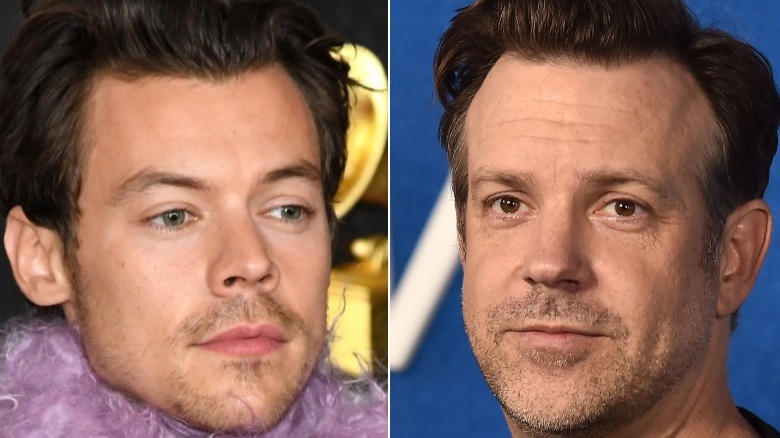 DFree/Shutterstock & Kevin Mazur/Getty Images
Harry Styles and Olivia Wilde's relationship appears to be serious, but it still does not mean that the "Sign Of the Times" singer wants to get involved with the public custody battle between his girlfriend and Jason Sudeikis. "Harry has not reached out to Jason at any point," a source told Us Weekly on August 31. Frankly, the "Eternals" actor believes the issue should be resolved between the exes, and Styles "doesn't feel it's his place to" speak to Sudeikis about the matter. Even though the singer decided to stay on the sidelines for the custody feud, he still enjoys working alongside Wilde both personally and professionally. "They're an amazing team together," the insider added.
The former One Direction singer has discussed how divulging relationship information can cause a heated response from some fans. "It's obviously a difficult feeling to feel like being close to me means you're at the ransom of a corner of Twitter," he told Rolling Stone during a cover story published August 22.
Meanwhile, Wilde did not mince words when discussing how she felt about being served custody papers while speaking at CinemaCon. "To try to sabotage that was really vicious," she told Variety on August 24. "But, you know, sadly, it was not something that was entirely surprising to me. I mean, there's a reason I left that relationship." Ouch.