Olivia Wilde And Jason Sudeikis' Custody Drama Drives Bigger Wedge Between Them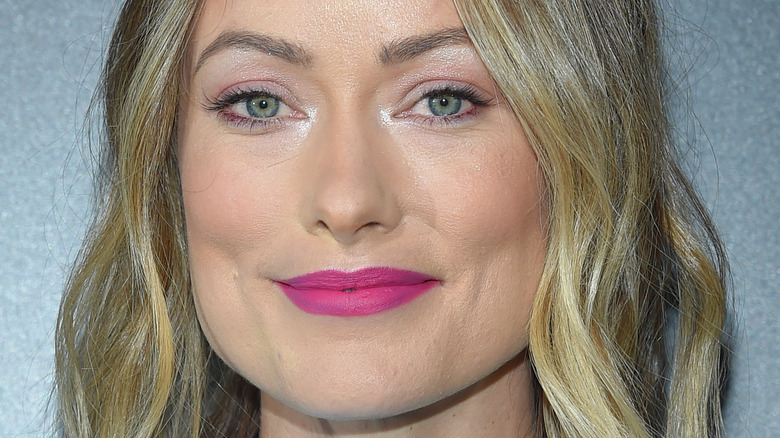 DFree/Shutterstock
Olivia Wilde and Jason Sudeikis once made one of the most adorable pairs in Hollywood. The couple enjoyed a sweet love story for many years, and in 2013, Sudeikis popped the question, asking Wilde to be his wife. The pair remained engaged through the duration of their relationship and had two kids — Daisy and Otis. Sadly, their relationship came to an end in 2020, per People. "They just fell out of love in a romantic way, but still have love towards one another as people," the source told Entertainment Tonight of the split. "They consider themselves friends and co-parents first and foremost." At the time, another insider told the outlet there was "no drama" between the two.
However, since calling it quits, the two have experienced plenty of drama. Things started to go south when Sudeikis served Wilde custody papers while she was on stage at CinemaCon to promote her film "Don't Worry Darling." While a source told Us Weekly that the "Saturday Night Live" alum would never knowingly serve her in such a public way, Wilde still clapped back with a lawsuit of her own over Sudeikis' request to move their kids to New York. In the filing, Daily Mail reported that Wilde called out the "Ted Lasso" star for his "outrageous legal tactics," noting "he could have served me discreetly, but instead he chose to serve me in the most aggressive manner possible."
Now, things are apparently so bad that the former couple isn't speaking.
Olivia Wilde and Jason Sudeikis reportedly aren't speaking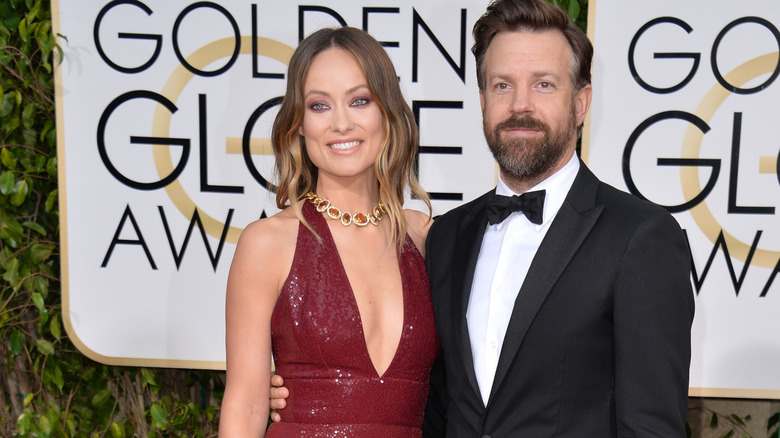 Featureflash Photo Agency/Shutterstock
Olivia Wilde and Jason Sudeikis continue to disagree about where their children, Daisy and Otis, will live and who they will live with. A source told People that both Wilde and Sudeikis want what is best for the kiddos, but right now, they are not communicating directly. "She and Jason don't speak to each other, so they have help communicating about the custody schedule," the person told the outlet. However, that doesn't mean they're rooting against each other. "She hopes they can figure out the best living situation for everyone," the insider revealed, after adding that on the bright side, Wilde does want the kids to see their father "as much as possible."
The pair's custody battle for their kiddos has turned to be pretty ugly, and while it rages on, Page Six reported that a judge sided with Wilde in her court filing to prevent the kids from living in New York with Sudeikis as the judge agreed that the kids had made their home base in California before the drama. "Therefore, for the reasons stated on the record on July 15, 2022, respondent's motion to dismiss the custody petitions filed on October 21, 2021 is granted as this court finds that New York does not have jurisdiction to hear the custody petitions as New York is not the home state of the subject children," the court docs read.
However, this still does not address Wilde's desire to potentially move the kids across the pond, where boyfriend Harry Styles resides.