Olivia Wilde Seemingly Celebrates Her Big Custody Win Over Jason Sudeikis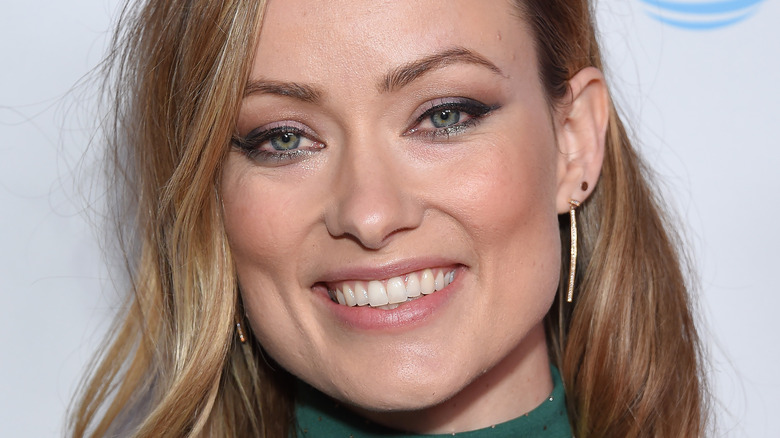 DFree/Shutterstock
No doubt about it, this year has been a mixed bag for Olivia Wilde. Back in April, the "House" actor made headlines after her ex, Jason Sudeikis, had served her custody papers as she stood on stage at CinemaCon promoting an upcoming film. She called it an attempt by Sudeikis to "embarrass" her "professionally," even though he reportedly denied his hand in the fiasco. Then, there were rumors of a spat between Wilde and Florence Pugh, the star of Wilde's second directorial effort "Don't Worry Darling," over Wilde's boyfriend and Pugh's co-star, Harry Styles.
Wilde finally got some good news last week when a judge dismissed Sudeikis' petition to have their two children live in Brooklyn. According to court documents obtained from the case, the judge decreed that the home state for the kids will remain California, where Wilde lives. While the actor hasn't commented publicly on her big court win, she gave fans a few clues about her current state of mind in a recent Instagram Story.
Olivia Wilde was absolutely beaming on social media
Despite her recent troubles, Olivia Wilde appeared to show nothing but joy in a recent Story shared on Instagram (via Daily Mail). In the shot, the actor was all smiles, and she had her arm thrown up into the air as if she'd finally broken free of the chains that confined her, while the other gently clasped a tiny hand — presumably belonging to one of her children. While we can't be sure if the little hand belongs to her son Otis, 8, or daughter Daisy, 5, we're sure they're rapt at their mother's bliss. Fans certainly were, and took to social media to sing praises for the star. "I will never look like Olivia Wilde and I consider this the great tragedy of my life," one user raved. 
A follow-up shot shared by Wilde featured a tasty-looking beverage adorned with a smiley face that the actor enjoyed with an unknown companion. If the "Tron: Legacy" actor is taking a moment to celebrate her big custody win over Jason Sudeikis, we'll drink to that. 
Hopefully, this marks the start of a less tumultuous period in the actor's life, but that's not for certain. According to court documents obtained by the Daily Mail, Wilde intends to relocate to London with the couple's children in the near future, and we reckon that could stir up more drama.