Olivia Wilde Stands Her Ground Against Jason Sudeikis In Ongoing Custody Drama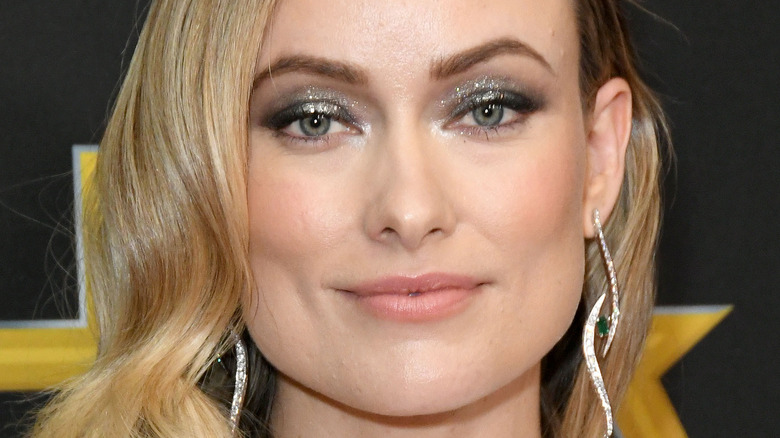 Quinn Jeffrey/Shutterstock
Jason Sudeikis and Olivia Wilde were once one of the hottest couples in Hollywood. According to Us Weekly, the pair first linked up in 2011, and at the time, Wilde and Sudeikis were fresh off divorces and the two hit it off at a "Saturday Night Live" after-party. Wilde chatted with Marie Claire in 2013 about how her divorce from Tao Ruspoli caused a lot of heartbreak, but ultimately led her to a good thing with Sudeikis. "I'm so grateful for the pain and the heartbreak. It gave me the courage to leave and brought me to the great love of my life," she shared.
During their time together, the couple welcomed two children — Daisy and Otis. According to Brides, they got engaged in 2012, but did not share the news publicly until 2013. Like several other Hollywood couples, Sudeikis and Wilde were not in a hurry to get married, and they never made it down the aisle. Wilde and Sudeikis called it quits in November 2020, and in an interview with GQ in 2021, the "SNL" alum broke his silence. "I'll have a better understanding of why in a year," he told the outlet. "And an even better one in two, and an even greater one in five, and it'll go from being, you know, a book of my life to becoming a chapter to a paragraph to a line to a word to a doodle."
Their two children always connect the couple, but tensions are running high for the former flames.
Oliva Wilde slams Jason Sudeikis in court docs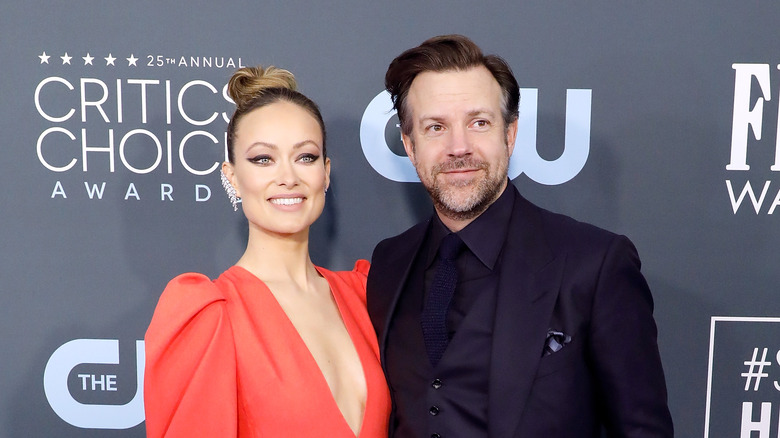 Taylor Hill/Getty Images
Olivia Wilde is holding nothing back. According to Daily Mail, the "Don't Worry Darling" star filed papers in response to ex-Jason Sudeikis' papers. Originally, the "Ted Lasso" star served Wilde over custody of their two kids when she was on stage. He requested the kids spend the year with him in New York, but Wilde disapproves of this since the kids have not lived in New York — which is why she filed her own papers.
In the court motion, Wilde called out Sudeikis for "outrageous legal tactics" and for serving her in such a public manner. "Jason's actions were clearly intended to threaten me and catch me off guard," the docs read. "He could have served me discreetly, but instead he chose to serve me in the most aggressive manner possible." Wilde continued, "The fact that Jason would embarrass me professionally and put our personal conflict on public display in this manner is extremely contrary to our children's best interests." She also said that she chose to go through the court system, since she and Sudeikis "will not be able to work" things out on their own. 
Since photos went viral of Wilde holding a manila envelope, Sudeikis and his team have denied any wrongdoing. "Mr. Sudeikis had no prior knowledge of the time or place that the envelope would have been delivered," a source told Entertainment Weekly, "and he would never condone her being served in such an inappropriate manner."