How Did Olivia Wilde Really React To Getting Served Legal Docs On Stage?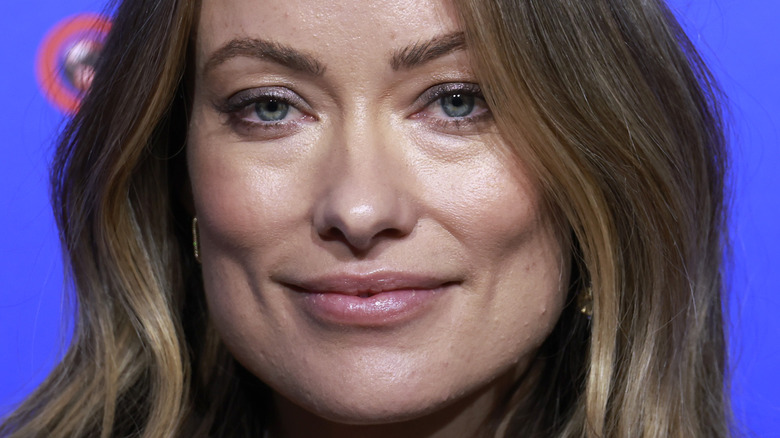 Frazer Harrison/Getty Images
Olivia Wilde and Jason Sudeikis never made it down the aisle, but when they were together, they had one of the most adorable romances in Hollywood. The seemingly unlikely pair linked up in 2011 after meeting at a "Saturday Night Live" party. They had both just gone through their own respective divorces at the time. In 2013, Wilde chatted with Marie Claire after finding romance again after going through a split. "I'm so grateful for the pain and the heartbreak. It gave me the courage to leave and brought me to the great love of my life," she shared. How sweet is that?
Over the holidays in 2012, Sudeikis got down on one knee and asked Wilde to be his wife, though the news was not made public until 2013. The two didn't officially marry during their time together, but they had two children — Otis and Daisy. The couple called off their engagement in 2020, and a source revealed Sudeikis was "absolutely heartbroken" over it. The "Ted Lasso" star also opened up about the demise of his relationship in a 2021 interview with GQ, trying to put a positive spin on such a tough time. "That's an experience that you either learn from or make excuses about," he told the outlet. "You take some responsibility for it, hold yourself accountable for what you do, but then also endeavor to learn something beyond the obvious from it."
Now, things seem to be getting a little heated for the former pair.
Olivia Wilde apparently is not very happy about being served papers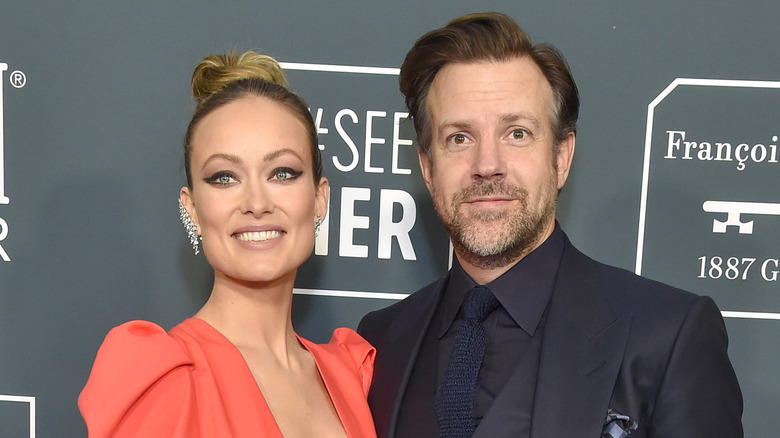 DFree/Shutterstock
Olivia Wilde isn't too happy about being served custody papers in such a public manner. A source close to the situation told Page Six exactly how the "Don't Worry Darling" director felt when she received custody papers from Jason Sudeikis at CinemaCon. "Olivia was confused when she was handed the envelope, and she was even more confused when she opened it," the insider dished, adding that the incident was "unthinkable to her."
It took Wilde a few moments to process what was going on, but her main goal was not "to give a reaction." "She was there to introduce a project that is near and dear to her heart, and for someone to try to take that moment from her — whether it be Jason, a process server or anyone else was beyond inappropriate," the same source shared.
Wilde was on stage at CinemaCon in Las Vegas to unveil the trailer for her film "Don't Worry Darling," in which she stars alongside boyfriend Harry Styles. While the actor was speaking to the audience, someone came on stage to hand her a manila envelope (as we've seen in many movies). The envelope contained custody papers from Sudeikis. While one source told the outlet it was "highly unlikely" that Sudeikis didn't know how Wilde would be served, a close source insisted otherwise. "Mr. Sudeikis had no prior knowledge of the time or place that the envelope would have been delivered." We hope these two can work things out!