Why Didn't Olivia Wilde And Jason Sudeikis Ever Get Married?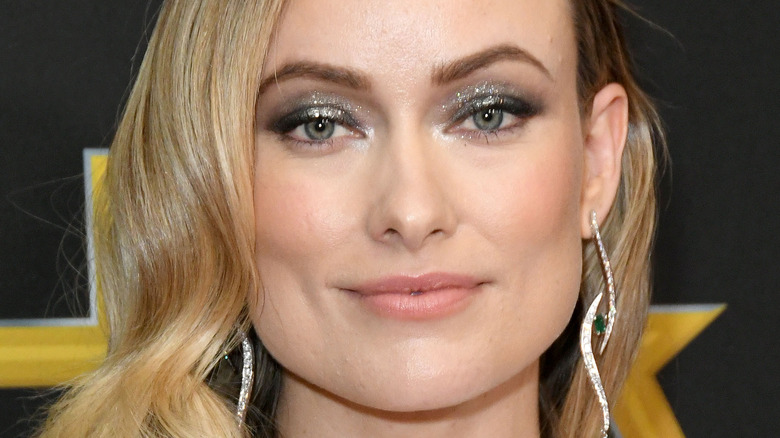 Quinn Jeffrey/Shutterstock
It's been over two years since Jason Sudeikis and Olivia Wilde split, but the former couple is back in the spotlight again after the bizarre incident that happened at CinemaCon.
While she was promoting her new film "Don't Worry Darling" at the Caesars Palace in Las Vegas on April 26, Wilde was interrupted by a stranger who gave her an envelope on the front of the stage, per Deadline. It was initially assumed that it was a script as Wilde, who is now dating Harry Styles, remained unfazed after opening it. It turns out the manila envelope, which was marked as "personal and confidential," contained legal documents about child custody from Sudeikis. A source, meanwhile, told Variety that the "Ted Lasso" star had no idea of how the papers would be served. "Mr. Sudeikis had no prior knowledge of the time or place that the envelope would have been delivered," the source dished. "This would solely be up to the process service company involved and he would never condone her being served in such an inappropriate manner."
Sudeikis and Wilde were once one of Hollywood's most beloved couples, so it's strange for fans to see this controversy surrounding them. While they had been engaged for years and were expressive about their love for one another, the stars showed signs that they were never going to get married.
Olivia Wilde and Jason Sudeikis had issues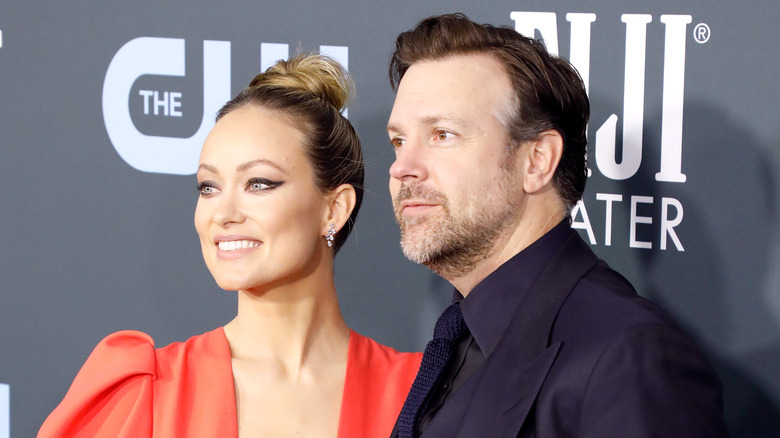 Taylor Hill/Getty Images
No relationship is perfect, but according to an insider, Olivia Wilde and Jason Sudeikis had more issues than the average couple — so much so that they never made it to the altar.
A source told Us Weekly in 2020 that one of the primary reasons for the split was they wanted to live in two different places. "Of course, there were arguments and fights over career decisions and where to live. Like most couples, they had disagreements, they were bicoastal but Jason loved living in New York and Olivia, who was born in NYC, was leaning more toward Los Angeles," the insider dished. "She was also busier than him at times, which was difficult at times. They butted heads on many occasions and decided it was best to go their separate ways."
The source also confirmed that although they were engaged and share two kids, marriage was likely never in the cards for them. "Bottom line: they had issues and they were never going to get married," the insider said. Despite Sudeikis putting a ring on it, marriage apparently wasn't a top priority for the couple when they started a family. "Before you have a child, marriage is the ultimate commitment and promise to one another, and then once you have a child, it's like, 'Oh, we're committed and promised already,'" Wilde explained to Net-a-Porter in 2016. Unfortunately, the couple's commitment wasn't built to last.
The split was especially tough for Jason Sudeikis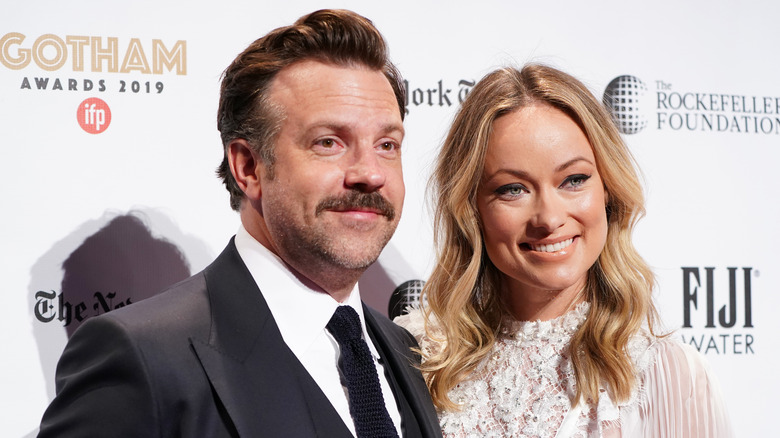 Jemal Countess/Getty Images
Olivia Wilde and Jason Sudeikis had been together for nine years, so the breakup couldn't have been easy for either star. But according to a source who knew what happened, Sudeikis was "absolutely heartbroken" about the split.
The insider told People that even after they called it quits, Sudeikis held on to hope that they would be able to reconcile eventually. "There is still a lot of love there, and he would like to have hope that maybe there's a way for them to repair things," they explained, adding the pair transitioned to being "amicable" as co-parents. "The children are the priority and the heart of the family's relationship."
In an interview with GQ a year after the split, Sudeikis admitted that he had hit "rock bottom," but said that he viewed it as a learning experience. "I'll have a better understanding of why in a year, and an even better one in two, and an even greater one in five, and it'll go from being, you know, a book of my life to becoming a chapter to a paragraph to a line to a word to a doodle," he shared. Well, both stars seemed to experience a big plot twist in 2022 with Sudeikis' apparent legal ambush on Wilde with custody papers. Even without ever legally marrying, Sudeikis and Wilde seem to be experiencing all the drama of a divorce.