The Truth About Shay Mitchell's Boyfriend Matte Babel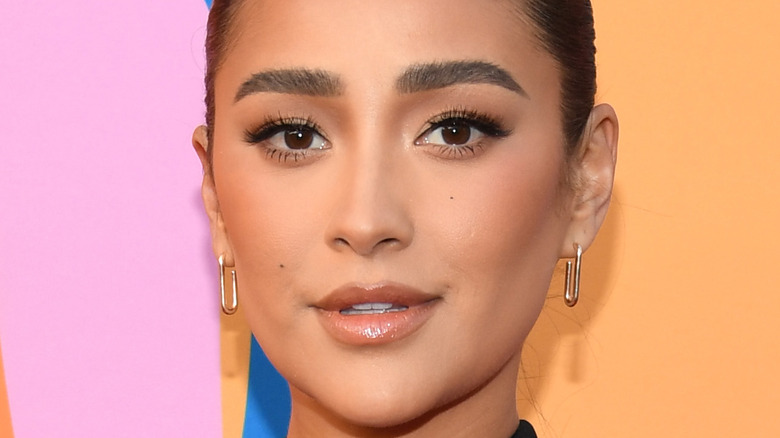 Jon Kopaloff/Getty Images
We first met actor Shay Mitchell back when she starred in the hit teen series "Pretty Little Liars," but now over a decade later, Mitchell has entered a whole new phase of her life: motherhood! After seven seasons on "PLL," the Canadian-born actor continued her career in television by being cast in the Netflix thriller, "You", per IMDb. Then, while doing press for her 2018 movie "The Possession of Hannah Grace," the world got one of its first glimpses into Mitchell's relationship with the future father of her children, Matte Babel. In a behind-the-scenes interview for Entertainment Tonight Canada, Babel — an ET Canada correspondent — and Mitchell's chemistry is palpable, with both parties joking and laughing throughout the segment.
Before being linked to Babel, Mitchell dated Ryan Silverstein, the assistant of Canadian rapper Drake, per the Daily Mail. This relationship lasted for a year and ended in 2014. While she was spotted with rumored beaus — like basketball player Jimmy Butler — Mitchell wouldn't settle down until she began dating Babel in 2017.
Then in 2019, Mitchell gave birth to her and Babel's first child, Atlas. Earlier this year in June, the couple also welcomed their second daughter, Rome. Although having children together is a significant commitment on its own, Mitchell and Babel have notably not announced any plans to get married as of yet. So, who exactly is Babel, and is marriage a possibility for the happy couple?
Shay Mitchell and Matte Babel are old friends with Drake
Like Shay Mitchell, Matte Babel is also a Canadian-born entertainer. After attending college and getting his degree in Sociology and Communications, Babel entered the world of celebrity news on shows like MuchMusic and Entertainment Tonight Canada where he interviewed famous actors and musicians, per IMDb. Other than just being fellow Canadians, Mitchell and Babel actually have a mutual friend: Drake.
We know that Mitchell previously dated Drake's assistant, but it turns out that the "Certified Lover Boy" is great buddies with Babel as well. In an interview with Fox News in 2017, Mitchell confirmed her relationship with Babel and explained how they met. "We've known each other for nine years," she revealed. "We knew each other in Toronto. Like Drake and all them, it's a Toronto crew. We're really, really awesome friends."
In fact, Babel is still heavily involved in Drake's famous hometown friend group, who he often hires to collaborate with. According to Babel's LinkedIn, he serves as the Chief Brand Officer for Drake's management company, DreamCrew. When Mitchell and Babel took a relationship quiz on her YouTube channel, the couple gushed that "their song" is Drake's "One Dance."
Shay and Matte are happy without the pressure of marriage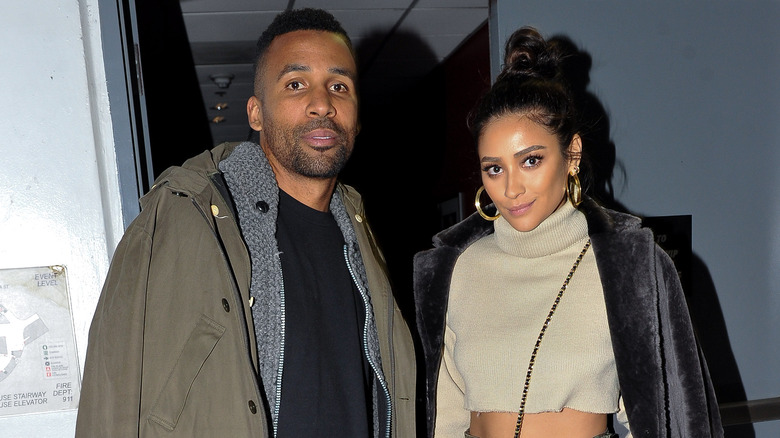 Allen Berezovsky/Getty Images
Shay Mitchell and Matte Babel are self-admittedly unconventional when it comes to relationships. When the couple announced their first pregnancy, there was no sign of an engagement, but Mitchell and Babel were regardless excited for their journey into parenthood together. 
"Watching the both of you grow over the past six months has been the most beautiful thing in the world," Babel wrote in an Instagram post while she was pregnant with their first child. "The strength, vulnerability and grace you've had during this pregnancy has left me in awe, you're going to be an incredible mom ... We're lucky to have you, love you."
During an exclusive interview with E! News in 2021, Mitchell verified that the couple was content with their unmarried status. "I don't know if I've done anything in order," she laughed. "I didn't get married before a child. I had a child, didn't get married. I don't really know if that's in the cards of us. I think we both agree, maybe it's just me." Plus, Mitchell ensured that the fact that there was no "pressure" on their relationship "keeps it sexy." Although Mitchell didn't completely rule out marriage for their future, it seems like Mitchell and Babel are focusing on parenting their two young daughters for now.