How Armie Hammer Reportedly Feels About Upcoming Documentary On His Disturbing Scandal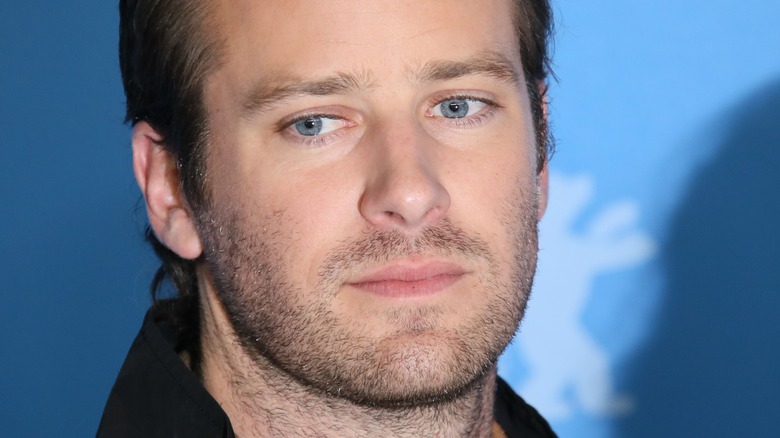 Denis Makarenko/Shutterstock
Judging by the preview alone, the upcoming Discovery+ docuseries about the Armie Hammer scandal, "House of Hammer," promises to be a doozy. 
The trailer includes shocking details from some of the women who have made allegations against Hammer, along with explicit text messages and even a voice recording of Hammer himself. Most stunning of all, the three-part series also includes lengthy interviews with Hammer's aunt, Casey Hammer, who promises to expose the alleged disturbing truth of the whole family. "Every generation in my family has been involved in dark misdeeds, and it just gets worse and worse and worse," Casey says in the trailer. "I've let the Hammers control me my whole life. It's time to stop. I refuse to be silenced. My name is Casey Hammer, and I'm about to reveal the dark, twisted secrets of the Hammer family."
This documentary might be devastating for the famous actor, and it looks like he knows it.
Armie Hammer is reportedly bracing for impact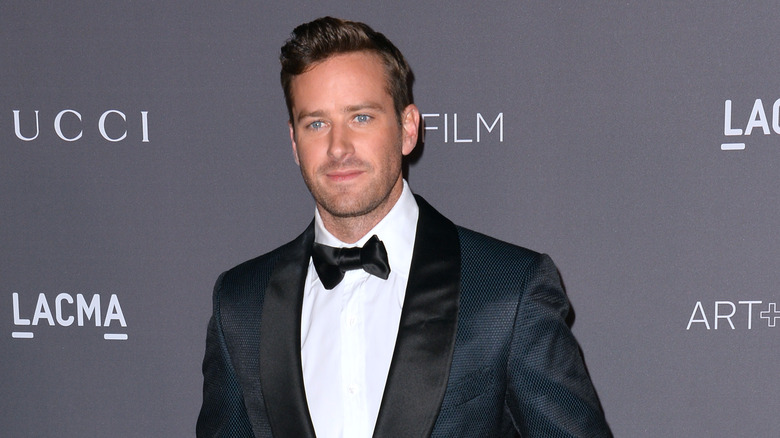 Featureflash Photo Agency/Shutterstock
A source close to Armie Hammer told Entertainment Tonight that he is gearing up for the docuseries' release on September 2. "Armie is trying to prepare himself as much as he can for the 'House of Hammer' documentary. He has an idea about what's coming," the source said. "Despite this, Armie has been trying to move forward as much as possible emotionally speaking and in terms of his career." The insider also added that Hammer is now sober and is committed to maintaining his sobriety, while his friends are worried that the series could "crush him."
Outside of preparing for the doc, it's not clear what Hammer is up to these days, as he has kept a low profile. The last bit of news came in June, when it was reported the once-actor was selling timeshares in the Cayman Islands. Weeks later, he was spotted in Los Angeles for the first time in a while, possibly suggesting he's looking for other work — but only time will tell.