Ana De Armas Is Upset Over Her New Marilyn Monroe Biopic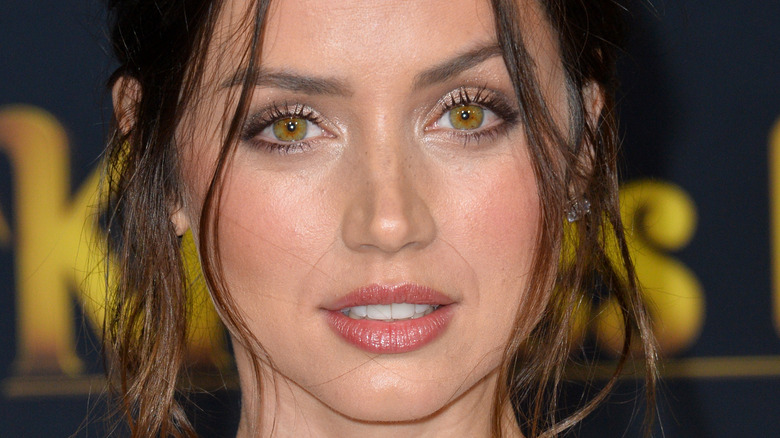 Featureflash Photo Agency/Shutterstock
Ana de Armas is starring in a new biopic called "Blonde" where she'll be playing Marilyn Monroe. Perhaps you've heard of her? To be clear, de Armas isn't troubled by any of the content of the upcoming film, but she is upset about some aspects of the movie's rollout. Specifically, its rating. 
The Netflix movie is based on Joyce Carol Oates' novel of the same name, which is a fictionalized account of Monroe's rise to fame and heartbreaking early death at just 36, per Vogue. The film will cover Monroe's most famous marriages and romances, with Bobby Cannavale playing Joe DiMaggio, Adrien Brody as Arthur Miller, and Caspar Phillipson as President John F. Kennedy of "Happy birthday, Mr. President" fame. 
While much of Monroe's real life story was filled with tragedy, apparently some storylines depicted in the movie were deemed too graphic for even an R rating — but de Armas clearly disagrees. 
Ana de Armas doesn't agree with the NC-17 rating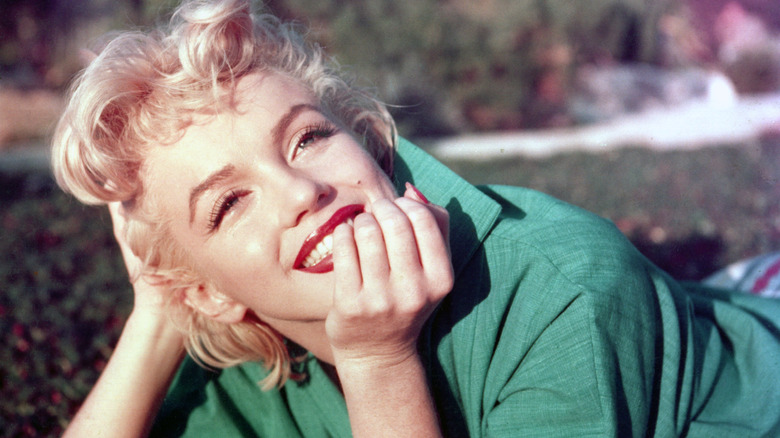 Baron/Getty Images
The fact that "Blonde" is now the first movie to be released on Netflix with an NC-17 rating has been much discussed — and debated — since it was announced. Director Andrew Dominik told Screen Daily in an interview that the rating was likely due to a graphic rape scene in the movie, though he still called the rating "horse***t." He added, "It's a demanding movie. If the audience doesn't like it, that's the f***ing audience's problem. It's not running for public office." He also addressed rumors that the rating was in part due to a scene in which Monroe enjoys "bloody menstrual cunnilingus." The Australian director called the rumors "hilarious," but denied that such a scene is in the film.
Ana de Armas agrees with Dominik's sentiment on the rating. The actor told L'Officiel in an interview that she "didn't understand" why the film was rated NC-17. "I can tell you a number of shows or movies that are way more explicit with a lot more sexual content than 'Blonde,'" she said. "But to tell this story it is important to show all these moments in Marilyn's life that made her end up the way that she did. It needed to be explained." 
As Dominik told Screen Daily, "It's an NC-17 movie about Marilyn Monroe, it's kind of what you want, right? I want to go and see the NC-17 version of the Marilyn Monroe story."
If you or anyone you know has been a victim of sexual assault, help is available. Visit the Rape, Abuse & Incest National Network website or contact RAINN's National Helpline at 1-800-656-HOPE (4673).