The One Person Both Paris Hilton And Lucy Hale Dated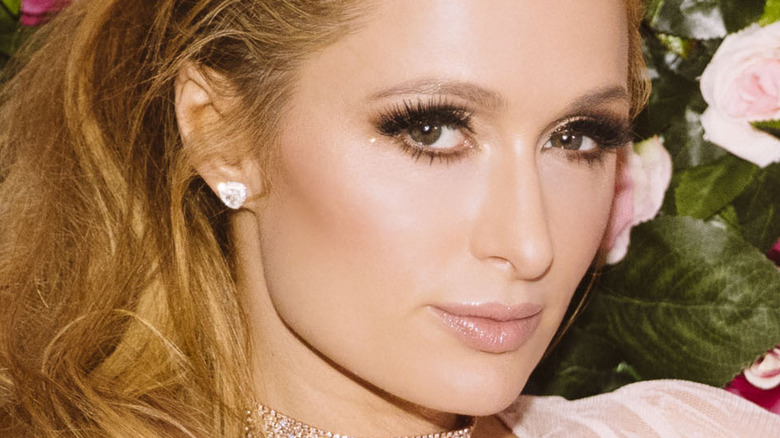 Cole Bennetts/Getty Images
In Hollywood, there aren't that many fish in the sea, so celebrities sometimes have little choice but to find significant others in a single dating pool. It's not surprising that stars tend to date and marry other stars — and some of them even date the same people.
For example, Cameron Diaz and Kate Hudson used to date Alex Rodriguez. The two actors were both linked to the pro athlete in 2010, and there were rumors floating around that they dated him simultaneously. According to an insider, Hudson felt that Diaz and Rodriguez only dated as revenge for Hudson hooking up with Justin Timberlake in 2007, just days after Diaz and Timberlake pulled the plug in their years-long relationship, per Us Weekly. But it seems that all is good between the two, as they were spotted being chummy at an Oscars party in 2012.
Taylor Swift and Gigi Hadid also have a common ex: Joe Jonas. The "All Too Well" singer briefly dated the Jonas Brothers member in the early aughts, and the relationship ended in an infamous phone call. In 2015, Hadid got together with Jonas but only dated him for a few months. All is well between Swift and Hadid, though; they're besties to this day.
Meanwhile, Paris Hilton and Lucy Hale aren't necessarily best friends, but like the aforementioned stars, they also have a shared old flame: Chris Zylka.
Lucy Hale and Chris Zylka briefly dated in 2012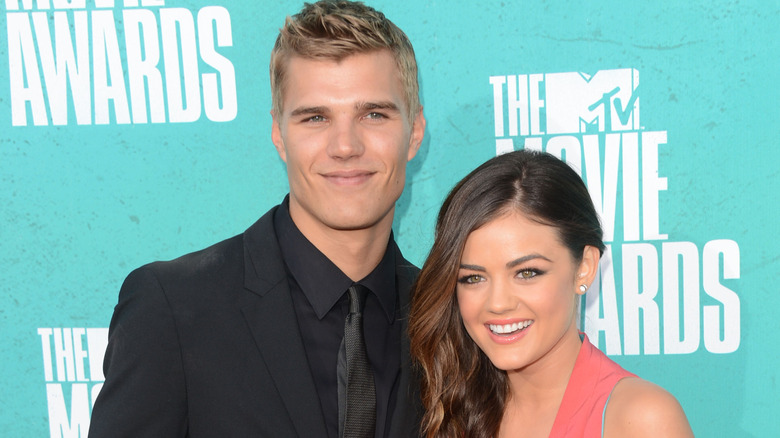 Jason Merritt/term/Getty Images
Paris Hilton and Lucy Hale may come from different social circles, but they have a common ex in Chris Zilka. The "Pretty Little Liars" star dated Zilka first in 2012, but it soon fizzled out after a couple of months. It didn't seem like an amicable breakup, as "The Secret Circle" actor dissed her on Twitter. "Don't have a girlfriend. She decided she was too good," he said in a since-deleted tweet (via E! News).
Zilka apologized for his comment days later and issued a lengthy statement packed with praises for Hale. "I'd like to apologize about my previous comments," he wrote (via Us Weekly). "Lucy is not only one of the most talented people I've ever had the pleasure of knowing, but also one the most beautiful, inside and out. Anyone who's ever watched, or had the pleasure of meeting her, knows this to be true."
Hale went on to date actor Graham Rogers, who she once described as "such a sweetheart." She said they were friends at first, and the relationship soon blossomed into romance. "He is a good guy," she told Us Weekly. "And I am past the bad-boy stage." They didn't last long, though, and eventually split after going on a romantic getaway to Hawaii.
Paris Hilton was once engaged to Chris Zylka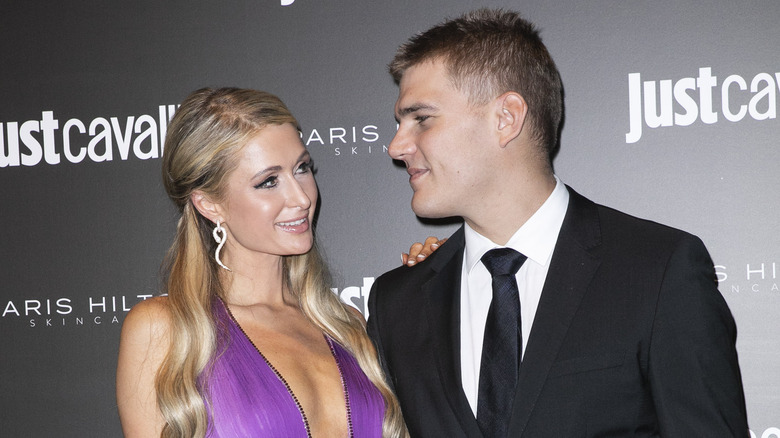 Rosdiana Ciaravolo/Getty Images
Unlike Lucy Hale, Paris Hilton had a much deeper relationship with Chris Zylka. They were long-time friends before becoming lovers — and they even got engaged at one point.
"I've never been surer of anything in my life," Hilton said of their relationship in 2017, per E! News. "He's so incredible in every way ... We just now started being serious in the past few months, and it's really just changed my life in so many ways and brought so much happiness to my life ... He's perfect for me." Zylka popped the question in 2018 when they were vacationing in Aspen — and at the time, it seemed that they were in it for the long haul. "I have never felt so happy, safe, and loved," Hilton told People, with Zylka saying, "I feel like the luckiest man in the world to be marrying my dream girl."
Unfortunately, they didn't get the chance to do that, as Hilton broke off the engagement eight months later. She said that her emotions got the best of her, and while she adores Zylka, she doesn't see them growing old together. "I'm just really having my 'me time.' I just feel that when I fall in love, I fall in love fast and hard, and it was this whirlwind romance," she said on "The Talk," per E! News. "I wish him the best, and one day I would love to get married and have children. But for right now, I'm just focused on myself and my work." Of course, Hilton eventually got her happily ever after, as she is now married to Carter Reum.