Kanye West Goes Nuclear On More Than One Kardashian In Reignited Fury Over His Children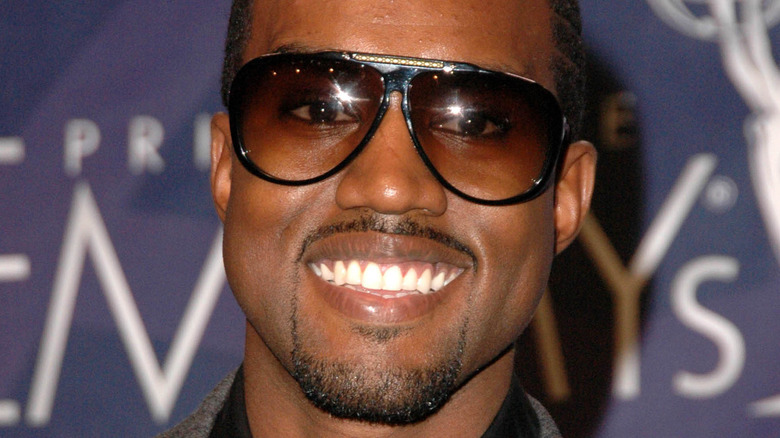 s_bukley/Shutterstock
If you thought the Kanye "Ye" West drama would calm down now that Kim Kardashian split from "Skete," think again. As Today reported, Ye was banned from Instagram in March following his violation of their hate speech policy. Kardashian had recently gone public with her relationship with Pete Davidson, and Ye channeled his rage into his Instagram feed. Unfortunately for the "Skims" founder, the ban was only temporary, and the rapper is back up to his usual tricks.
The former couple is currently embroiled in a custody battle over their four children, and the case has been filled with drama. In August, Ye's fifth divorce lawyer, Samantha Spector, quit the case. Meanwhile, Ye has been airing his grievances through the verses of his song, singing in "True Love" (per Genius), "When I pick 'em up, I feel like they borrowed."
Apparently, the courtroom and his songs aren't enough of a platform for Ye's frustrations. He recently flooded his Instagram page with screenshotted texts and notes app ramblings, and his ex-wife isn't the only Kardashian caught in his crosshairs.
Kanye West took aim at Kris Jenner on Instagram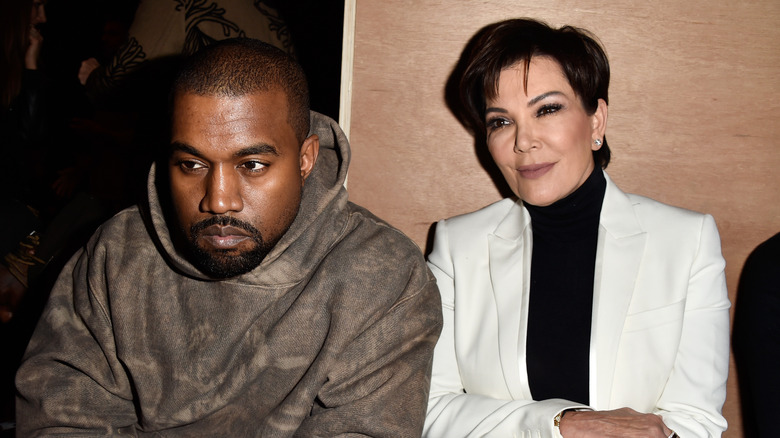 Pascal Le Segretain/Getty Images
In a series of deleted Instagram posts (via the Daily Mail), Kanye "Ye" West vented about not having a say in where his children will attend school. He made clear that he would like the four kids to attend his Christian school, Donda Academy, as opposed to their current private preschool, which "indontrinates" them by teaching about other holidays like Kwanzaa.
In screenshots of his messages with Kim Kardashian, Ye is seen asking why he doesn't get to choose the school. "We need to talk in person," he writes. "Why you get say say[?] Cause you half white?" The rapper also took aim at Kardashian's mother. Captioning a screenshot of Kylie Jenner's former assistant, he wrote, "Don't let Kris make you do playboy like she made kyle [sic] and kim do Hollywood is a giant brothel Pornography destroyed my family."
This isn't the first time Ye and Kris Jenner have clashed, with BuzzFeed News recounting the time Ye called her "Kris Jong-Un" and a "white supremacist." Kardashian passed along a message from her mom following the latest Instagram blows, which Ye shared in a screenshot: "I'm almost 67 years old and I don't always feel great and this stresses me to no end." In his response, Ye showed no intention of stopping, reaffirming the fact that his children "will not do playboy and sex tapes." He also called on Travis Scott, Tristan Thompson, and Scott Disick to "stand up to Kris."