Why Jennifer Aniston's On-Set Behavior Had A Former Co-Star In Tears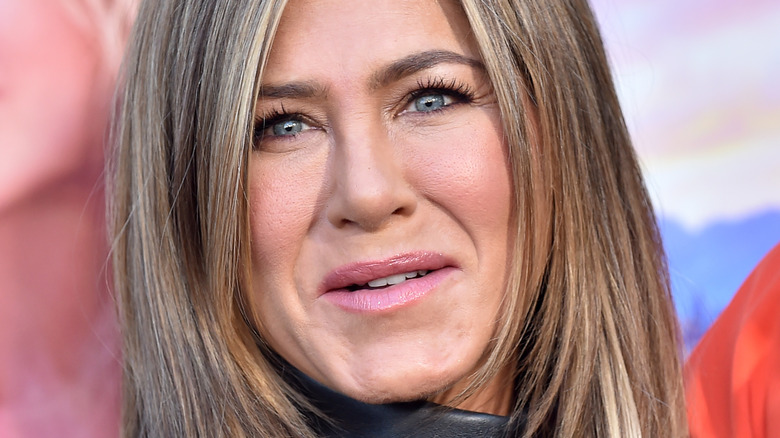 DFree/Shutterstock
When Jennifer Aniston starred in the TV series "Friends," her co-stars became her real-life best friends. The cast members of the NBC sitcom were notoriously close, with Aniston counting Courteney Cox and Lisa Kudrow as two of her real-life besties more than 20 years later. The group of six stars, which also included David Schwimmer, Matthew Perry, and Matt LeBlanc, were so tight that in 2002 they banded together to negotiate a historic $1 million per episode each for their work on "Friends," per Business Insider.
The show was famous for its guest stars, too, which included Aniston's now-exes Tate Donovan and Brad Pitt, as well as Reese Witherspoon. In a 2019 interview with Harper's Bazaar, Witherspoon revealed that she was "nervous" to meet Aniston, but the star welcomed her onto the set and was by her side to calm her nerves while taping in front of a live studio audience. "She was so sweet to me," Witherspoon said of Aniston, who played her on-screen sister. "I was really nervous, and she was like, 'Oh, my gosh — don't worry about it!'" The two women remain close friends today, having also co-starred in the AppleTV+ series "The Morning Show."
But it turns out Aniston wasn't always so welcoming to her co-stars outside of her "Friends" bestie bubble, as one former leading man revealed.
Jennifer Aniston's co-star claims she complained about working with him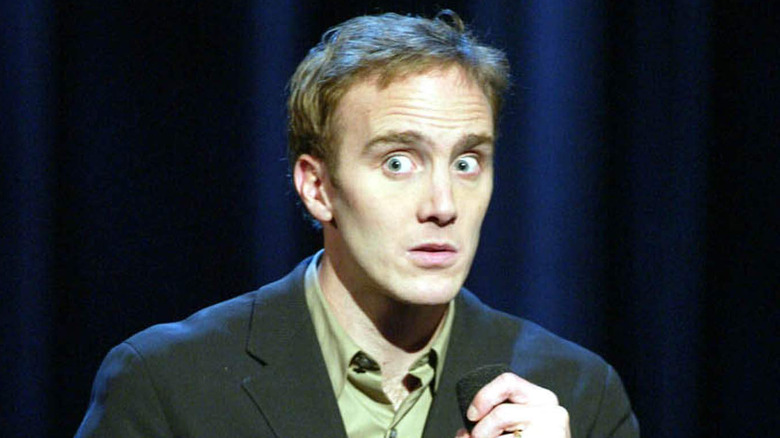 Scott Gries/Getty Images
In 1997, during the height of her "Friends" heyday, Jennifer Aniston held the lead role as Kate Mosley in the romantic comedy, "Picture Perfect." Her leading man was then-unknown actor Jay Mohr, who played her love interest Nick, per IMDb. On-screen, the two actors had great chemistry, but off-camera? Not so much.
Mohr hinted at a rift with his co-star during a 2010 interview with Elle, in which he was asked about his "most awkward interaction with a female celebrity." Mohr shared that he was once cast in a movie where the lead "made it clear" she was unhappy working with him. "I hadn't done many movies, and even though they screen-tested some pretty famous guys, I somehow snaked into the leading role," Mohr revealed. "The actress said, 'No way! You've got to be kidding me!' Loudly. Between takes. To other actors on set. I would literally go to my mom's house and cry," he confessed. When the Elle interviewer asked if Mohr was referring to the 1997 film "Picture Perfect" and Jennifer Aniston, the actor declined to confirm the assumption. "I will never, ever answer that," he said (which means he pretty much did). 
In a 1997 interview with The Chicago Tribune, Mohr hinted at trouble with Aniston once again. While discussing the many kissing scenes they had to shoot, Mohr said, "I tried to stay in character. But Jennifer reminded me once that 'you don't have to grope me when the camera isn't on.'"
Jay Mohr later admitted Jennifer Aniston was 'mean' to him on set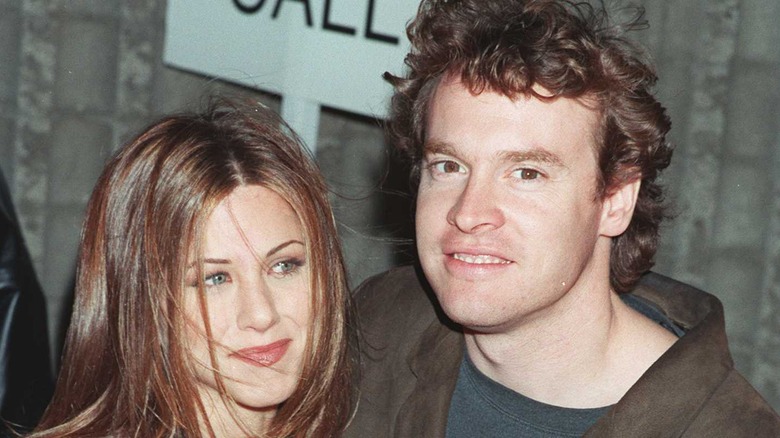 Denny Keeler/Getty Images
Jay Mohr has talked about his not-so-perfect film experience with Jennifer Aniston in other interviews. On his "Mohr Stories" podcast, he dished that he was "elated" to get the lead role in "Picture Perfect" with no movie credits on his résumé, but when rehearsals started in Queens, New York, he quickly found out he wasn't wanted by his leading lady. Mohr claimed Aniston complained about his presence on-set and loudly declared, "Six guys they screen-test! Six! ... The one f***ing guy I hate, that's the guy they hire!" "Jennifer Aniston was so f***ing mean to me," he added.
In a Q&A with Sports Illustrated, Mohr also talked about working on "Picture Perfect" and playing sports agent Bob Sugar in the mega-hit "Jerry Maguire" at the same time, noting that the vibe on the two films was like night and day. "On 'Jerry Maguire' the crew was so awesome and everyone was so nice...everyone was great," he said. "On the other set, not so much. It was way more stressful." He also joked that it was more fun firing Tom Cruise's character in "Jerry Maguire" than it was kissing Aniston in "Picture Perfect."
So why the bad blood? According to IMDb, there were rumors that Aniston didn't like Mohr because she had wanted her then-boyfriend, Tate Donovan, to play Nick. The timeline does line up, as Donovan attended the "Picture Perfect" screening with Aniston in 1997. The following year, he turned up on "Friends" to play Aniston's character's suitor, hunky Bloomingdale's customer Joshua, per IMDb, but by then they had broken up. Donovan told Us Weekly that it was "tough" working on "Friends" amid his breakup with Aniston.