What Really Happened Between Kristin Cavallari And Brody Jenner?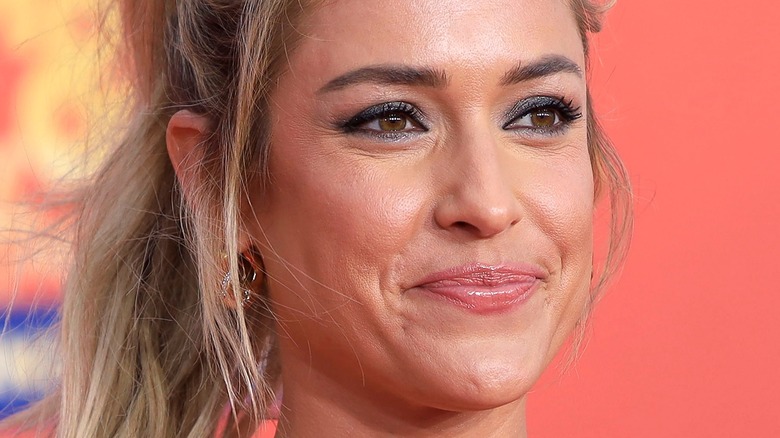 Kathy Hutchins/Shutterstock
Kristin Cavallari rose to fame at a young age after starring in the MTV reality series, "Laguna Beach: The Real Orange County" from 2004 to 2006. Afterwards, Cavallari was part of another MTV reality series, "The Hills," and later scored her own show, "Very Cavallari," which came to a close in 2020. Despite the show she was involved in at the time, the star's love life was always front and center.
When Cavallari was just 18, she started dating Brody Jenner, the son of Olympics champion Caitlyn Jenner. After about a year together, according to Us Weekly, the two called it quits. Still, however, there may be chemistry between them. When Jenner spoke to ET after Cavallari's brief return to "The Hills: New Beginnings," he explained, "Kristin always comes with fire. You know that Kristin comes in blazing always." Asked if that meant "sparks flew," he replied, "I mean, Kristin and I, we have a past. Kristin and I have dated in the past. It was always going to have chemistry between Kristin and I. I love Kristin, she's great. You know, we get along, and she's a lot of fun, for sure."
Here's what went down between Cavallari and Jenner after "Laguna Beach."
Brody Jenner and Kristin Cavallari split up after a year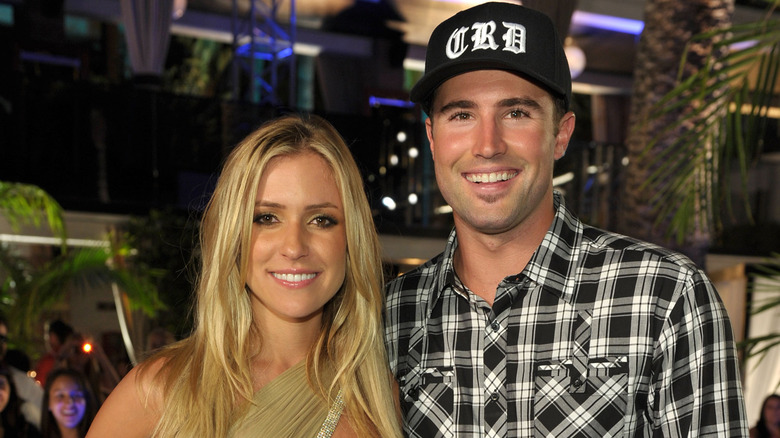 John Shearer/Getty Images
According to The Sun, Kristin Cavallari and Brody Jenner were initially introduced by their "Laguna Beach" co-star, Talan Torriero. Cavallari had previously told Teen People (per People), "He's good-looking and he makes me laugh for hours."
In a 2013 interview about "The Hills" with E! Online, Cavallari admitted that while her relationship with Jenner was real on "Laguna Beach," it was staged on "The Hills." She explained, "I dated Brody when I was 18, right after 'Laguna Beach,' actually, and that's it. And then on the show, on 'The Hills,' they had us 'dating' for a few episodes. They pretended that him and Jayde broke up and I was dating Brody, and Jayde and I got into a huge fight because she saw us in a club. It wasn't real at all. They were together the entire time."
In 2006, Cavallari and Jenner called it quits after being together for a year. In August of that year, Cavallari confirmed to People that the two had just recently broken up but they were still amicable. "It's just hard right now because I am working all the time. We're still good friends though," she said.
The attraction between Kristin Cavallari and Brody Jenner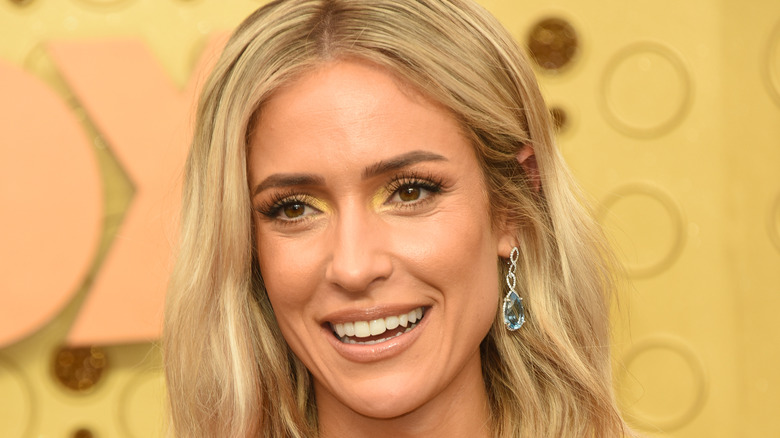 Kathy Hutchins/Shutterstock
Interestingly enough, it was Kristin Cavallari's former co-star Spencer Pratt who came forward and admitted that there was still chemistry between Cavallari and Brody Jenner when she briefly returned to "The Hills: New Beginnings" in 2021. Pratt told ET, "I think if we had Kristin for, like, a month then, you know... some serious romances would've gone down. [Brody] said they were about to start making out on the rocks on the beach. I was like, 'What?' And so this was off camera, serious, and I was like, 'Maybe she should stay longer.'"
At the time, Cavallari had ended her relationship with ex-husband, Jay Cutler. The two announced their separation in 2020 after a decade together. In July 2022, Cavallari shared on the "School of Greatness" podcast (via ET), "The scariest thing that I've ever done is get a divorce, but it's been the best thing that I've ever done. That has really jumpstarted my journey on self-love and figuring out who I am now."
Most recently, she has been single and enjoying her life with her three children. In July, Cavallari told Cosmopolitan, "I'm in no rush to be in a new relationship, but when I am, it will excite me to see how different I can be. I look forward to that."