Time Honors 'Silence Breakers' Like Ashley Judd, Taylor Swift As 2017 Person Of The Year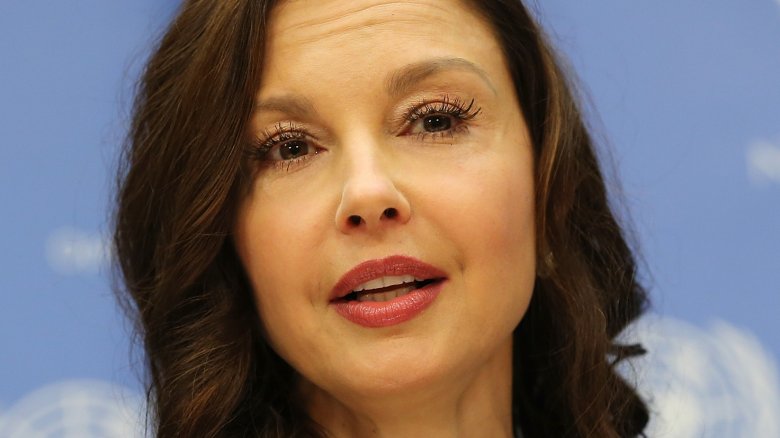 Getty Images
The magazine announced the honor on Wednesday, Dec. 6, 2017.
Rather than name one individual, Time selected a number of people for its highly anticipated title of Person of the Year. The magazine chose to award the men and women who have come forward about sexual abuse with the 2017 honor, which included a number of celebrities as well as everyday people fighting for a world free of harassment and assault.
Among the stars were Ashley Judd, Rose McGowan, Alyssa Milano, Selma Blair, Terry Crews, and Taylor Swift.
Judd memorably went on record with The New York Times to expose movie producer Harvey Weinstein's alleged decades' worth of sexual misconduct in an article published in early October 2017. She claimed that he had sexually harassed her years earlier. She said he'd invited her into his hotel room under the guise of what was supposed to be a business meeting. He allegedly wore just a bathrobe when she arrived and asked the actress to either allow him to give her a massage or to watch him shower.
Judd's account would go on to encourage others to speak out against the Miramax co-founder, as well as other powerful figures in the entertainment industry.
Rose McGowan also had a history with Weinstein. In the 1990s, the Charmed star had reached a settlement with the producer after accusing him of sexual assault. She was awarded $100,000. The summer before Judd spoke out against Weinstein, McGowan realized her past settlement with the man didn't include a confidentiality clause (via Variety). She's since accused Weinstein of rape and has used her voice to empower other women to fight back against predators.
McGowan's former co-star Alyssa Milano used the ongoing scandals to urge victims of sexual harassment, sexual assault, and rape to come together and add their voices to a societal issue by promoting the #MeToo movement, which was originally spearheaded by Tarana Burke (who was also honored by Time).
Selma Blair and Terry Crews were two of the celebrities who came forward with their own experiences of sexual misconduct. In an interview with Vanity Fair, Blair claimed that she'd once met with director James Toback in his hotel room, believing that they'd be working on a character together. Once there, she said he requested she undress as "part of training." He then allegedly touched himself and masturbated against her leg. Blair stated that he'd threatened her life, heavily implying that if she ever told anyone what had happened, he'd have her killed.
Days after the Weinstein scandal first broke, Crews recounted his own run-in with a powerful man in Hollywood, William Morris Endeavor agent Adam Venit. On Twitter, he claimed that Venit had once sexually assaulted him at a party, grabbing his genitals. Though Crews did not initially name Venit as his alleged assaulter, he later identified him after filed a police report with the LAPD. Crews has since sued Venit for sexual assault.
Unlike the other celebrities named in Time's feature, Taylor Swift's public fight against sexual harassment occurred before the Weinstein scandal—and all the Hollywood scandals that followed. Swift sued radio DJ David "Jackson" Mueller for battery and assault after he'd sued her for defamation. The lawsuits followed a 2013 incident at a meet-and-greet event, during which Swift claimed that Mueller had "put his hand under my dress and grabbed my bare ass."
Swift requested a symbolic $1 from the courtroom case, which she won.
Read Time's full 2017 Person of the Year article here.