Disturbing Allegations About Armie Hammer's Family Come To Light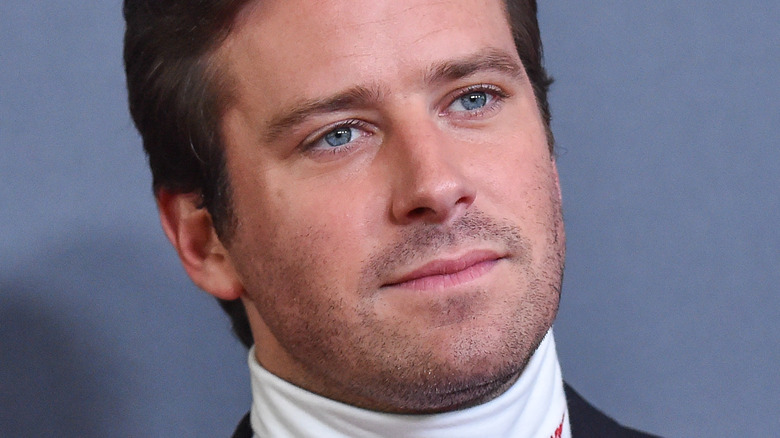 DFree/Shutterstock
Throughout the 2010s, Armie Hammer was one of Hollywood's most in-demand actors. Having starred in numerous critically acclaimed films, like "The Birth of a Nation," "The Man from U.N.C.L.E," and "Call Me By Your Name," Hammer seemingly solidified his status as A-list royalty. However, in 2021, his rise in the industry seemingly came to a screeching halt after multiple women accused him of abuse and having violent sexual fantasies.
In January 2021, an anonymous Instagram user uploaded screenshots of messages Hammer sent to her, in which he allegedly asked that she "obey" him and be his "slave" (per the Daily Mail). Hammer also told the unidentified individual that he was "100% a cannibal." Shortly after the disturbing messages made headlines, two more women named Paige Lorenze and Effie Angelova also accused the actor of abuse, with the latter claiming she was raped by him in 2017, per Us Weekly. "He would often test my devotion to him, crossing my boundaries as he became increasingly more violent and used me," she said during a press conference.
On September 2, Discovery+ released its shocking three-part documentary, "House of Hammer," which explores the rise and fall of the "Entourage" actor. But, alongside Hammer's alleged deeds, the documentary also shines a light on his family's dark and disturbing past. 
Casey Hammer says the Hammer men have a deep-rooted darkness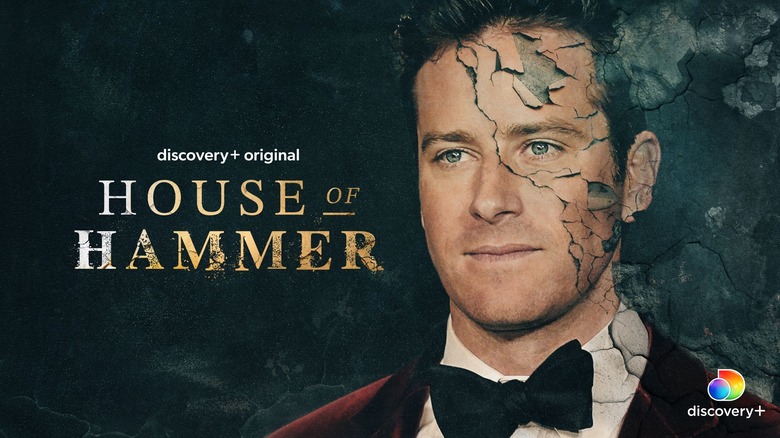 Discovery+
Since Discovery+ announced its new docu-series "House of Hammer," pop culture enthusiasts have been clamoring to unravel the troubled history of the Hammer men. On September 2, the highly anticipated project finally premiered on the streamer and features jaw-dropping revelations about Armie Hammer, his grandfather Julian, and his great-grandfather Armand. The project also contains testimonials from Armie's alleged sex abuse victims and his aunt Casey.
Courtney Vucekovich, who dated the actor in 2020, said she felt "degraded" at times during their relationship (via Entertainment Weekly). The business owner also recalled the time she felt "immobilized" by Armie after he tied her up in ropes despite feeling uncomfortable. "I was closing my eyes until it ended," she said. In a confessional, Casey revealed that she wasn't shocked by the allegations against Armie, before saying his behavior was "deep-rooted." "Every generation of my family has been involved in dark misdeeds, and it just gets worse and worse and worse," she added.
Alongside Armie's alleged abuse, the documentary highlights Julian's abusive behavior toward Casey and Armand's history as an informant for the KGB. Armie's father, Michael Hammer, was also accused of hosting orgies and having a "seven foot tall sex throne" with a cage underneath it. Following the documentary's release, Casey opened up to Salon about her hopes for the series. "If I can help a child or victim know that they're heard and that they're not alone, then all of this has been worth it," she said.