What Is Hulk Hogan's Real Name?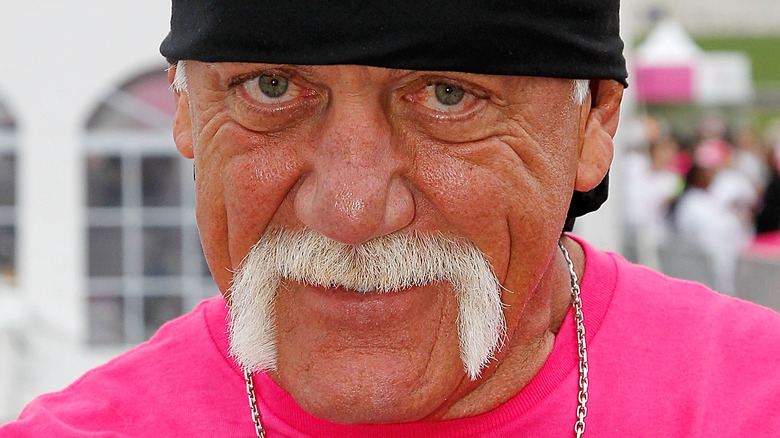 Paul Morigi/Getty Images
In his prime, Hulk Hogan was one of the most feared characters in professional wrestling. In addition to his six titles with World Championship Wrestling, Hogan was the first wrestler ever to take home the WWE Championship three times. For his skills in the ring, and even bigger personality, Hogan was at one point the highest paid wrestler in the WWE, according to Bleacher Report. Showing he could entertain fans through multiple mediums, Hogan became the star of the reality series "Hogan Knows Best." The VH1 show followed the Hogan family, including his ex-wife Linda and two children, Nick and Brooke, for 43 episodes. Hogan's daughter was so popular that she landed her own spinoff series, "Brooke Knows Best," the Chicago Tribune recapped.
Then Hogan's legacy became tarnished in 2015 after a video surfaced of the wrestler ranting. In the most damning part, he used a pejorative word when talking about his daughter Brooke dating. "I am disappointed with myself that I used language that is offensive and inconsistent with my own beliefs," Hogan said in an apology statement, per People — but the damage was done. The WWE terminated its contract with Hogan, and removed him from its Hall of Fame before later reinstating the iconic wrestler.
As of 2022, the wrestler remains active on social media, often promoting official merchandise from his store, Hogan's Beach Shop, in Clearwater, Florida. Still, behind the handlebar mustache and catchphrases, like "Hulkamania is running wild, Brother," is the real man.
Hulk Hogan's life outside the ring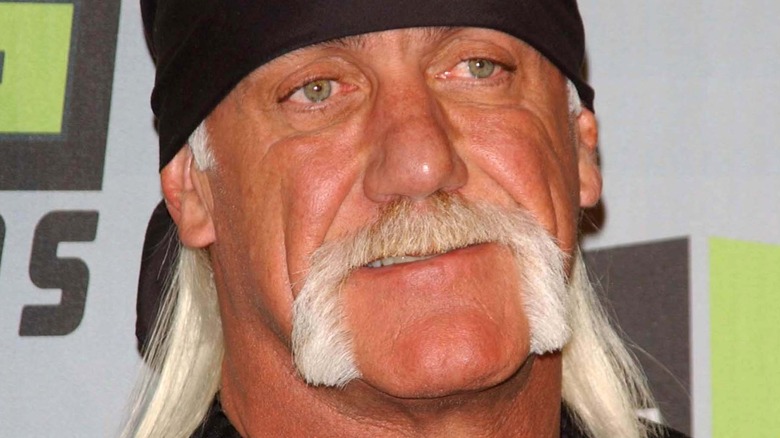 s_bukley/Shutterstock
Long before he transformed into Hulk Hogan, young Terry Gene Bollea was born in Augusta, Georgia on August 11, 1953. As a boy growing up in Tampa, Florida, Bollea remembered being bullied and kids would make fun of him for having a big head. Still, he excelled in sports like bowling and baseball. In fact, Bollea played in the Little League World Series. Bollea also loved music and even played guitar in junior high in a band called Infinity's End, Bollea wrote in his memoir, "My Life Outside the Ring."
After becoming a wrestling star as an adult, Bollea once needed to get serious about his personal life and ditch the Hulk Hogan character. He sued the news site Gawker for posting a sex tape in 2012 with him and the wife of his friend, radio host Bubba the Love Sponge. Allegedly, Bubba the Love Sponge — his legal name — filmed Hogan without his knowledge, per The New York Times. In the trial, Gawker argued that Hogan didn't mind talking about his private affairs in public, like when the wrestler appeared on "The Howard Stern Show" and the host brought up the sex tape. "I didn't want to bring Terry Bollea the man into the conversation," Hogan said during the trial, via The Hollywood Reporter. Hogan won a settlement of more than $140 million, but due to Gawker going out of business, Hogan received only $31 million in the final agreement between both parties, Forbes reported.
Hulk Hogan before he was The Hulk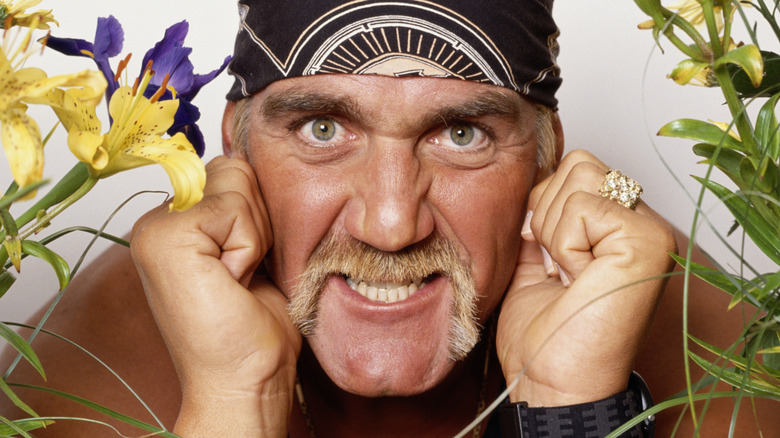 Tim Roney/Getty Images
Terry Bollea began his professional wrestling career in 1978 using the name Terry Boulder. "By the time he got into the ring, he was getting a standing ovation. Nobody had a clue who this was, but they were cheering him like he was already a superstar," fellow wrestler Jerry Brisco explained in Matt Hunter's book "Hulk Hogan." In these early days, Bollea sometimes wrestled under the name Sterling Golden. Other times, he entered the ring as one half of the Boulder Brothers with his friend Ed Leslie. By 1979, Bollea made his television debut as Terry 'The Hulk' Boulder. In a video showcasing wrestlers from Memphis, Tennessee, The Hulk showcased his 324 pound frame and bleach blonde hair.
Bollea began to wrestle for the WWF and owner Vince McMahon Sr. began referring to him as "the incredible Hulk Hogan," Hunter wrote. The nickname was a reference to "The Incredible Hulk" TV series, which debuted in 1977 featuring actor Lou Ferrigno as the title comic book character, via IMDb. Allegedly, when Bollea stood next to Ferrigno for a wrestling promo, an announcer proclaimed the bigger and taller Bollea was like a real-life Hulk. As for the Hogan part, McMahon supposedly added the name to make it sound Irish. Marvel, who owned the rights to the Hulk character, wouldn't allow Bollea to use the "Incredible" part in his name, but "Hulk" was allowed in return for royalty payments for 20 years, per CinemaBlend.