A Look Back At Serena Williams' Illustrious Career On The Tennis Court And Beyond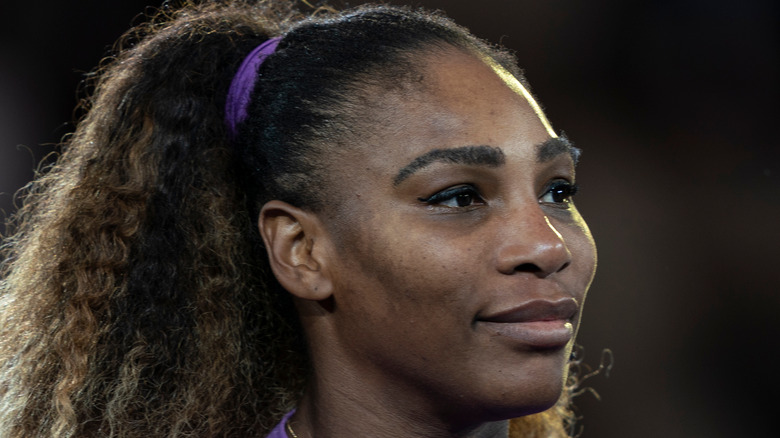 lev radin/Shutterstock
A grand slam of a career. Since beginning her professional tennis journey in 1995, Serena Williams has had a tennis career unparalleled to many — something fans are looking back on as she has walked off the tennis court for the final time.
Beginning as a young girl, Serena started her career alongside her older sister, Venus Williams. Under the coaching of their father, the two played on public courts — practicing their serves for hours. And those long hours would soon pay off. The two sisters would become known for the strength behind their serves and the undeniable talent they had on the court as they whisked around, making every point. It was a talent the two possessed when playing together during a doubles match, and by themselves during the singles.
But while Serena and Venus were known for their talent and competitive spirits together, Serena found her own stride in the late 1990s on the singles court — allowing her to take the Williams name right to the top of the winner's circle. Less than five years after going professional, Serena made history when she won her first grand slam after taking the 1999 U.S. Open title. And as Serena held the trophy above her, with a wide grin, fans soon realized this was only the beginning for the tennis icon.
With each win, Serena Williams changed the course of tennis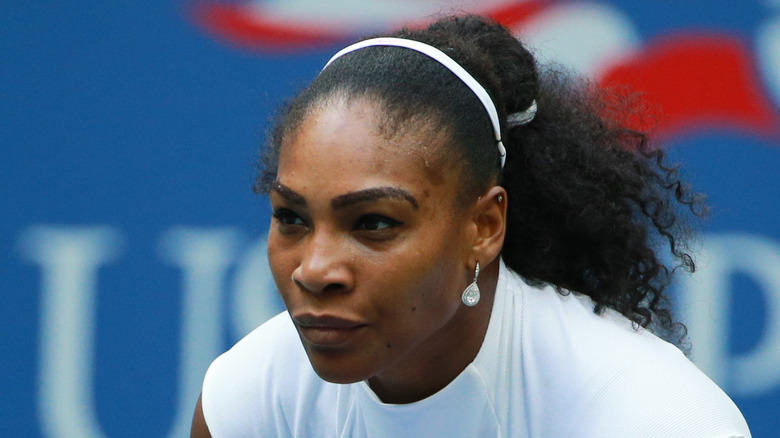 Leonard Zhukovsky/Shutterstock
Throughout her career on the tennis court, Serena Williams won 23 grand slam titles — a grand slam encompasses a win at all four major tennis championships that year — and Serena accomplished that a staggering number of times.
But that is not all Serena has accomplished. Since 1995, she has garnered 858 tour victories, 73 singles titles, and added an Olympic gold medal to her name, per ESPN. It's a career that has been decorated with medals and trophies, something Serena set her sights on when she first began playing. Back in 2003, Serena opened up to Oprah about that mindset and how her father encouraged her and Venus Williams to pick a tournament they wanted to win — knowing they would win it. "I said Wimbledon," Serena explained. And she did win Wimbledon seven times — and almost all of the other tournaments as well.
But to Serena, when playing, it was never about the win nor the person playing against her. "I just think about what I'm going to do on the court, technique-wise. I don't consider the person I'm playing," Serena said, explaining when she is on the court it's all about the game. "After all those years of practice, that is your moment, so you have to take it." And take it, she did. While when Serena stepped on the court focused on the technique needed to win, to those watching, she was simply taking another step toward greatness. 
Serena Williams uplifted athletes of all backgrounds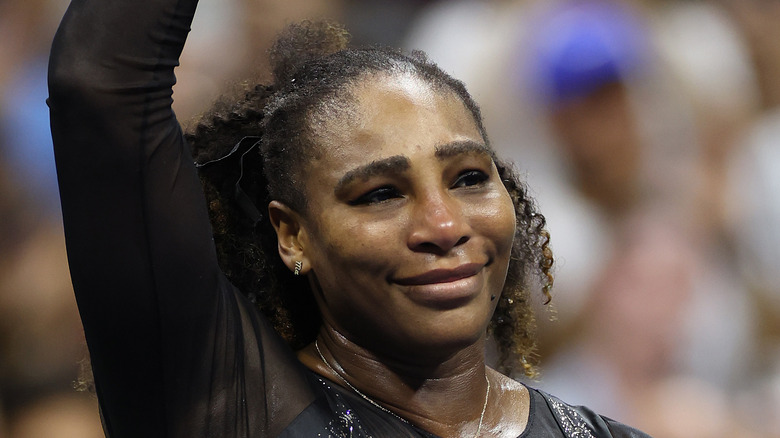 Al Bello/Getty Images
While the wins Serena Williams accomplished on the court were nothing short of incredible, for many, simply seeing her step on the court changed the trajectory of tennis forever.
A predominantly white, affluent sport, for many young athletes of color there didn't seem to be a future for them on the court — until they saw Williams. Williams stepped onto the court wearing braids, accepting her muscular appearance with confidence, and playing the sport with power — she showed young women that they could do the same. Opening up to TIME, Naomi Osaka explained if she hadn't seen Williams, she would have never begun playing tennis. "Her legacy definitely lives on through ... other women of color at the top of their game," Osaka said. "No one else has changed her sport as much as she did."
But despite knowing the change she brought, Williams rarely touches on that fact. Instead, she thanks her family and her sister for helping her pave the way. And that is exactly what she did following her loss at the 2022 U.S. Open. But while Williams begins her evolution away from tennis, it's not the last we will see of her, nor of her continuing to be the GOAT in different areas of her life — something she seems to have always known. "Even with what we've accomplished, there's still so much more to do outside tennis," Williams said back in 2003, foreshadowing her now future.