How Will Smith Really Felt About His Daughter Willow's First Tattoo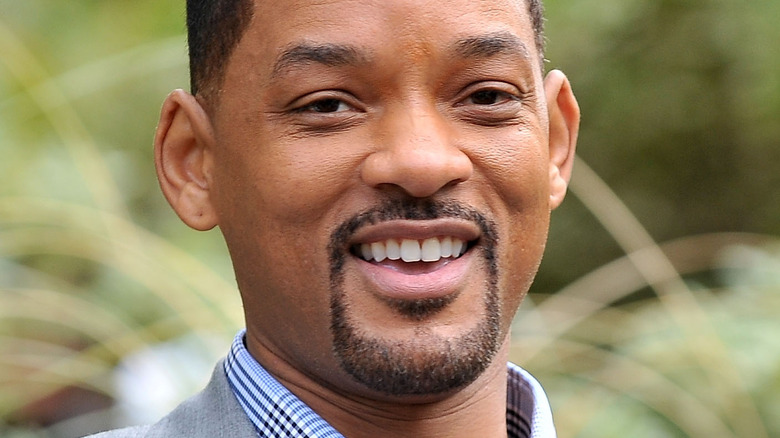 Jerod Harris/Getty Images
Will Smith and Jada Pinkett Smith have openly discussed their parenting style when it comes to raising their children, Jaden and Willow Smith. Will, who also shares son Trey Smith with Sheree Zampino, spoke about a moment of revelation that made him rethink his parenting philosophies during a conversation at "Will Smith: An Evening of Stories with Friends." When recounting an incident that occurred when Willow was 10, the actor recalled asking the "Whip My Hair" singer to keep touring despite her proclaiming she's "finished" (via People).
"It doesn't matter to you that I'm done, Daddy?" Will recalled Willow saying after a performance. The "King Richard" star went on to reveal that one morning following the incident, Willow arrived for breakfast with a shaved head. "I'm looking, and I'm like, 'Got it. I got it, baby. I'm sorry. I apologize. You can stop,'" he said. "As strange as it sounds, in that moment I discovered feelings." Will continued by explaining that while he felt like his feelings "didn't matter in his childhood," he wanted to be sure that wasn't the case for his children.
While Will seems to now have a much more relaxed parenting style, he is, of course, still a father — which is why Willow was nervous to reveal to her father that she had gotten her first tattoo.
Will Smith was supportive of his daughter's decision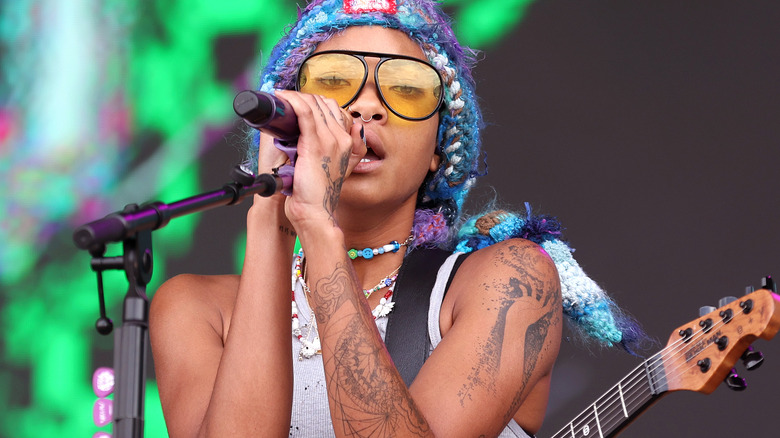 Simone Joyner/Getty Images
Willow Smith opened up about the moment she showed her father, Will Smith, her first tattoo and his reaction may be surprising to some. "He was actually the one that I was most nervous about," she recalled. "I showed my mom the art for my half-sleeve three weeks before I got it. But I didn't tell my dad," Willow recalled during an episode of "Red Table Talk."
The "Meet Me At Our Spot" singer went on to jokingly suggest that Will would have been shocked by the huge art piece, but then revealed that he was surprisingly supportive. Willow explained that a few days after she got the ink, her father called and said he had "heard" about the tattoo but was not upset. "I showed it to him and he was like, 'Everything is in divine order. Your path is your path and I just love you,'" Willow added.
Willow now sports several tattoos — including an image of Hindu goddess Saraswati and three lotuses, which she got alongside her mother and grandmother (as seen on "Red Table Talk").
Will Smith is proud of his relationship with Willow Smith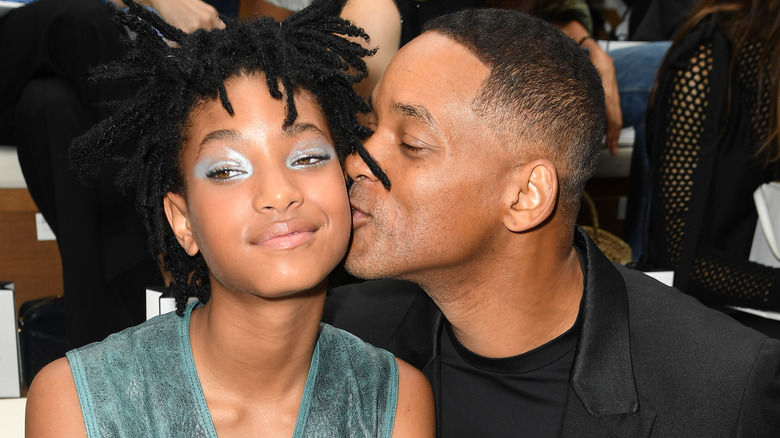 Rindoff/Le Segretain/Getty Images
Will Smith makes no secret of his love for his daughter, Willow Smith. The Oscar-winning actor discussed his relationship with Willow during a takeover of Jada Pinkett Smith's "Red Table Talk." During a conversation with psychologist Dr. Ramani Durvasula, Will explained that the strongest bond he has with any female, is the one he shares with his daughter. "Willow's the only female relationship I've ever had that I didn't mess up," Will said. "I'm sure there are aspects from Willow's point of view, she would say, 'No, you messed some stuff up, dad.' But in my mind, I did right by her."
Willow has also shown unwavering support for her father. Amid Will's controversy at the 2022 Academy Awards, In August, Willow told Billboard, "I see my whole family as being human, and I love and accept them for all their humanness." She further added that "Because of the position that we're in, our humanness sometimes isn't accepted, and we're expected to act in a way that isn't conducive to a healthy human life and isn't conducive to being honest."
Will has since apologized for the incident, which saw him rush the stage at the Oscars and slap Chris Rock. And while Will has been tarred and feathered by the public for the incident, he still has the full support of his family.