What Ryan Murphy Said The Set Of Glee Was Really Like Behind-The-Scenes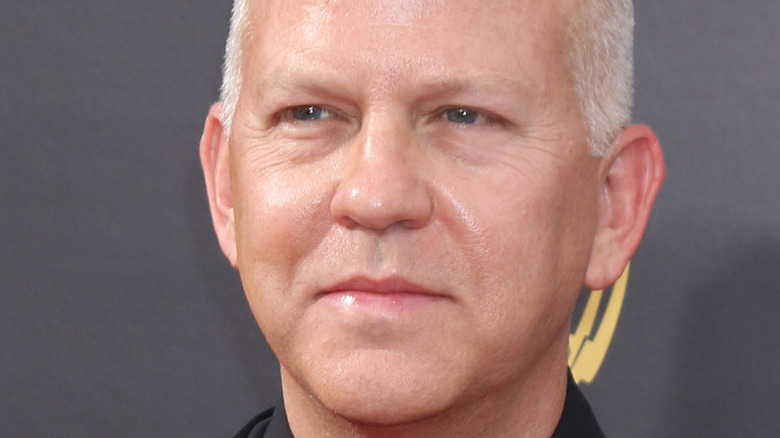 Kathy Hutchins/Shutterstock
Fox's hit teen dramedy "Glee" quickly became a smashing success among younger audiences as soon as it aired in 2009, according to The Guardian. Commended for its humor, social commentary, and boundary breaking when it comes to marginalized groups, the young cast of the musical show quickly became major celebrities, and naturally, the subject of what went on behind the scenes quickly became of interest among fans as well. 
While the "Glee" cast has certainly been known for its numerous off-screen romances, there have certainly been some tensions as well. Star Lea Michele, for instance, was called out in 2020 by multiple cast members for her condescending and verbally abusive behavior on-set (via People). In addition, Mark Salling, who was indicted in 2016 on charges of possession of child pornography, was described by ex-girlfriend and co-star Naya Rivera as suspicious from the beginning. Rivera said of their brief relationship, "What the hell was I thinking?"
There is another major figure of "Glee" who has also spoken out about what it was really like to work with the cast: co-creator and showrunner Ryan Murphy. And it turns out, he has mixed feelings on what it was like behind the scenes. 
Ryan Murphy says 'Glee' was both the best and worst time of his life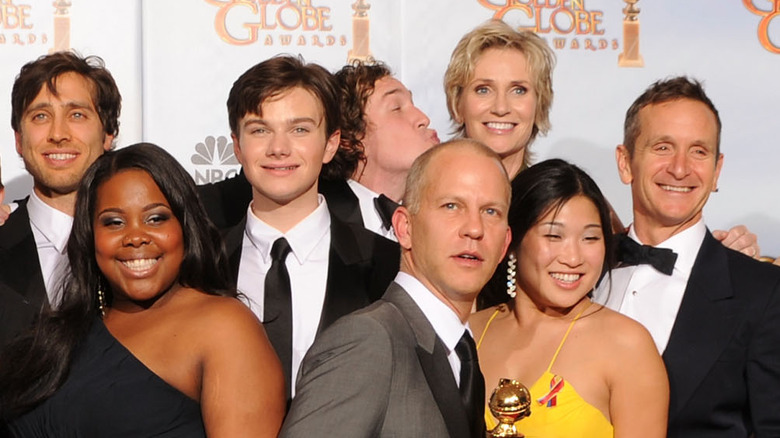 Kevin Winter/Getty Images
In a 2016 interview with Entertainment Weekly, "Glee" showrunner Ryan Murphy reflected on what it was like behind the scenes of "Glee." Describing it as both "the best" and "the worst time in my life," Murphy got candid about what it was really like working alongside his young actors. For one, he revealed that there was "a lot of infighting," as well as a number of cast members "sleeping together and breaking up." 
Perhaps the most notable romantic relationship among the "Glee" cast was Lea Michele and Cory Monteith, who played on-screen couple Rachel and Finn, but only dated from early 2012 until Monteith's death in July 2013, per Hollywood Life. In addition, Naya Rivera and co-star Mark Salling, who played on-screen on-off couple Santana Lopez and Noah "Puck" Puckerman, also dated from 2008 to 2010, before they had an acrimonious breakup (via People).
However, the real number of off-screen hookups is likely much higher, as alluded to by much of the cast (and evidently Murphy himself). In 2021, for instance, actor Kevin McHale, who played the wheelchair-bound Artie, responded to an open question on Twitter asking a job in which "all the employees [had] SEX with each other." He responded by writing "eelg," which is "Glee" spelled backward. Rivera, in her 2016 book "Sorry Not Sorry," said that the "Glee" cast "had the sex drive of bunnies and the bed-hopping skills of a polygamist cult."
Ryan Murphy worried that the cast and crew relationship on 'Glee' got too personal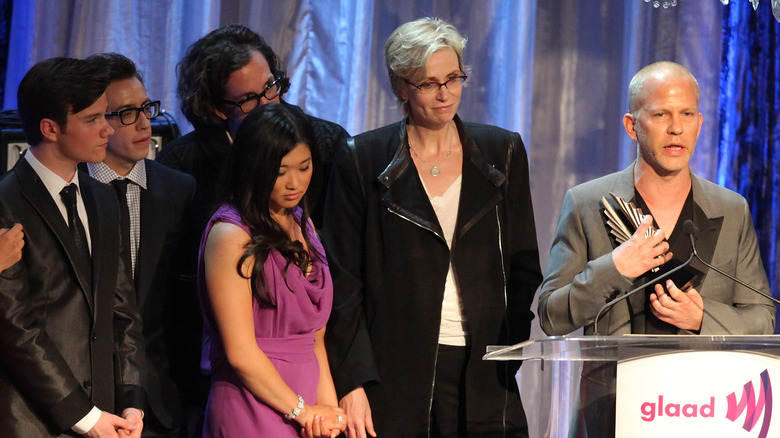 Angela Weiss/Getty Images
While Ryan Murphy did talk about how much he enjoyed working with the actors who worked under him, per Entertainment Weekly, he added that there was a certain element to the camaraderie on set which turned out to have some negative consequences: He had gotten too close with his cast, which inhibited the air of authority he otherwise so masterfully wielded. "We all got too personal," Murphy said. "We loved it so much that we would all go out to dinner and we'd hang out and we were always together, so there was no delineation between who was the boss and who was the employee."
Murphy's on-set behavior himself was well-known to cause some anxiety among his young cast. While many of the cast members did become very close, there was evidently some tension with Murphy, who was not only older but ran a very tight ship. In 2011, for instance, Us Weekly ran a piece in which several sources spoke about how rough it could be to work with Murphy. "Things are really bad on set," one source said. "The cast talks about how much they love Ryan, but they have grown to hate him." Another source said that Murphy had "bad mood swings and can be really mean."
However, his brilliance and talent has also been commended, with Lea Michele even saying in her book, "You First," that Murphy is "an incredibly powerful, talented, mega-genius of a man," according to The Hollywood Reporter.