Ed Sheeran Has An Unexpected Connection To Carrie Fisher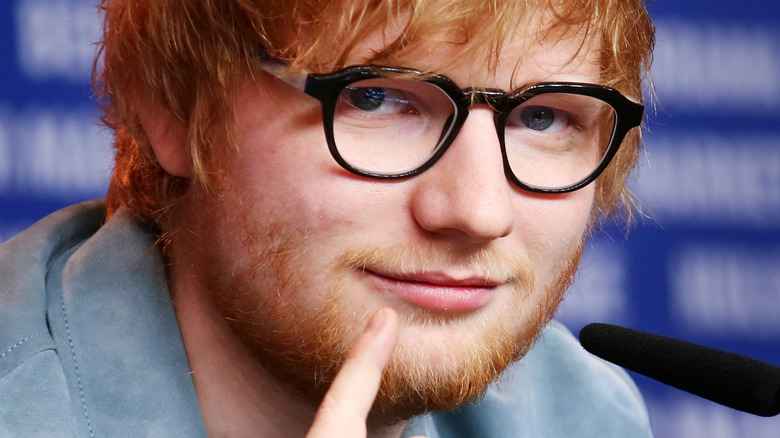 Denis Makarenko/Shutterstock
Throughout her life, American actor Carrie Fisher was widely known and beloved for her many on-screen appearances, most of all, for her iconic performance as Princess Leia in the original "Star Wars" trilogy, from 1977 to 1983. Fisher, whose performance as Leia has been called an icon of the 1980s, a feminist hero, and the epitome of female empowerment, was also incredibly popular in her personal life, being the center of numerous celebrity inner circles, and hosting a number of celebrity-filled parties in her Benedict Canyon, Los Angeles home. 
Nonetheless, it may come as a shock to many fans of the late actor that she actually has an unexpected link to British singer-songwriter Ed Sheeran. Though Sheeran achieved worldwide fame in the early 2010s for his music career — largely beginning with his debut album, "+," in 2011 — Sheeran was still relatively new (and young, at age 25) to the music scene upon Fisher's death in 2016. So, where does their special connection come from? 
Well, it is actually through a mutual celebrity friend who has played a very special role in both of their lives. 
Carrie Fisher and Ed Sheeran are godparents to James Blunt's child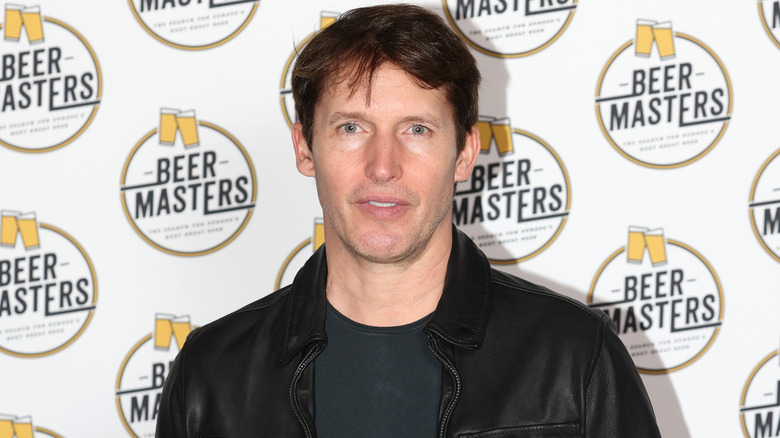 Tim P. Whitby/Getty Images
In 2016, English singer-songwriter James Blunt and his wife, attorney and aristocrat Sofia Wellesley, had their first child, a son. Although Blunt, who is notoriously private about his personal life, hasn't revealed the name of his children to the public, it was eventually leaked who he and Wellesley picked to be their elder child's godparents. 
In November 2017, Ed Sheeran revealed — perhaps accidentally — that he was named godfather to his close friend Blunt's son. Speaking to The Sun at the time, Sheeran said he and Blunt would be "brothers for life," and he believed Blunt named him godfather because, "he knows I've got a good idea of what sort of person he'd want him to be when he grows up — an absolute lad." 
Earlier in the year — in March 2017 — Blunt revealed that he and his wife had named his good friend Carrie Fisher, who had died less than three months earlier, as his child's godmother. (Of course, she was still alive at the time of her godchild's birth.) However, she never even got a chance to meet the newborn. Speaking to Hello!, Blunt said that he was "really desperately sad" that his son would never get to know his godmother, and that Fisher was "the most amazing person I know." As it turns out, Blunt had known Fisher for quite some time. 
James Blunt and Carrie Fisher have a long history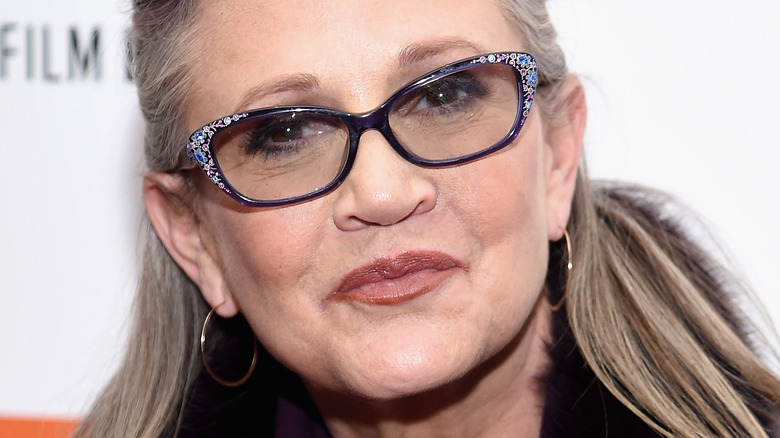 Dimitrios Kambouris/Getty Images
Understandably, Carrie Fisher and James Blunt were always much closer than she and Ed Sheeran ever were; it's quite possible the latter two never even met, given that Fisher died before she had a chance to meet Blunt's child, their shared godson. In fact, Fisher and Blunt go all the way back, to at least 13 years before her death. Per the Independent, Fisher lodged the aspiring singer-songwriter back in 2003, during the recording of his debut album, "Back to Bedlam," after meeting via a former girlfriend of Blunt's. Fisher contributed to naming the album and was overall incredibly supportive of her new friend's career.  
Shortly after her death, Blunt posted a heartfelt message on Twitter which read, "Sweet dreams, darling [Carrie Fisher.] I'm gonna miss you. So much. x." 
However, Sheeran has a more under-the-radar connection to Fisher, which fans of both celebrities may find more relatable. In 2019, Sheeran made an uncredited cameo appearance as a helmeted stormtrooper in the ninth installment of the "Star Wars" franchise, "The Rise of Skywalker." Though Leia was scheduled to be a significant character in the film, Fisher had died partway through production, and hence most of her scenes were simply repurposed unreleased footage from previous films, per The Hollywood Reporter. Although Fisher and Sheeran may have never actually met in real life, they will nonetheless have multiple connections that will ultimately transcend any of their appearances on-screen.