This Is Who Carrie Fisher Beat Out For The Role Of Princess Leia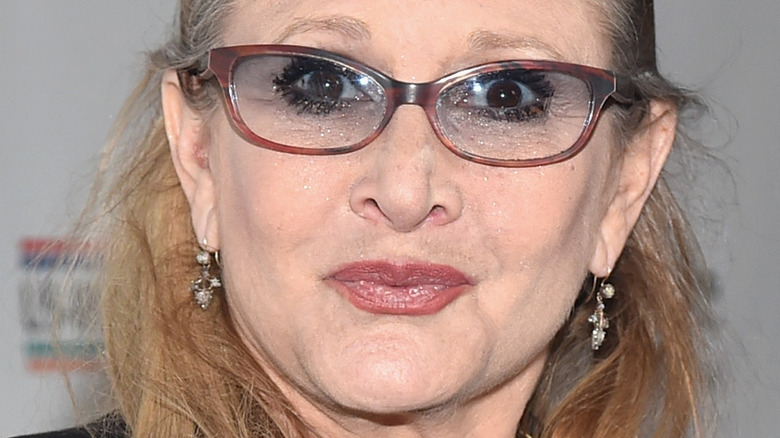 Alberto E. Rodriguez/Getty Images
When "Star Wars" first premiered in 1977, fans were immediately hooked by the space-age fiction flick — as well as introduced to some newer actors at the time. Between Luke Skywalker, played by Mark Hamill, and his sarcastic sidekick Han Solo, played by Harrison Ford, the dynamic and battle with Darth Vader to protect the galaxy was a sudden hit.
Despite the overarching presence of men within the original trilogy, it was Princess Leia Organa who seemingly stole the show. Leia was played by Carrie Fisher, who was starting her acting career by following in her mother Debbie Reynolds' footsteps. Fisher would resume her iconic role decades later for "Star Wars: The Force Awakens" in 2015, prior to her passing the following year.
Although Fisher played the self-sufficient heroine so well, there were some other surprising names that were considered for the part of Princess Leia. Here's a few who were on that list.
Jodie Foster was considered for Leia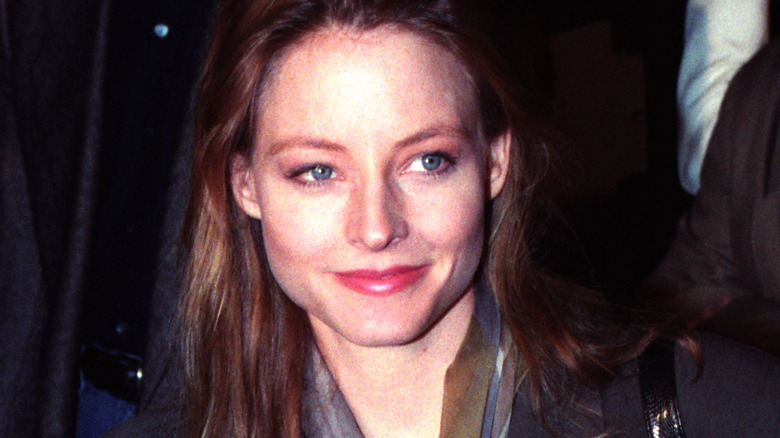 Bart Sherkow/Shutterstock
Although actor Carrie Fisher ultimately was cast as Princess Leia in "Star Wars," franchise director George Lucas had considered "Silence of the Lambs" star Jodie Foster for the role. Foster had told Empire Magazine in 2007, as covered in Vogue, that she didn't regret passing on the sci-fi series from scheduling conflicts. "I don't think I'm going to be on my deathbed going, like, 'Damn! I didn't do Star Wars,'" Foster said.
There's a reason it didn't quite work out. "I was doing two films back-to-back at the time," Foster told Total Film in 2005. "It would have been fun. But my career would have been different, and I'm happy with the one I've got so I don't really regret it." She also was very young when those ideas were swirling, explaining, "And honestly, I was 14 or 15 at the time and it was when they were still conceiving those characters as very young. By the time they got to making it, they had a totally different conception of the film."
Carrie Fisher beat out other stars for the role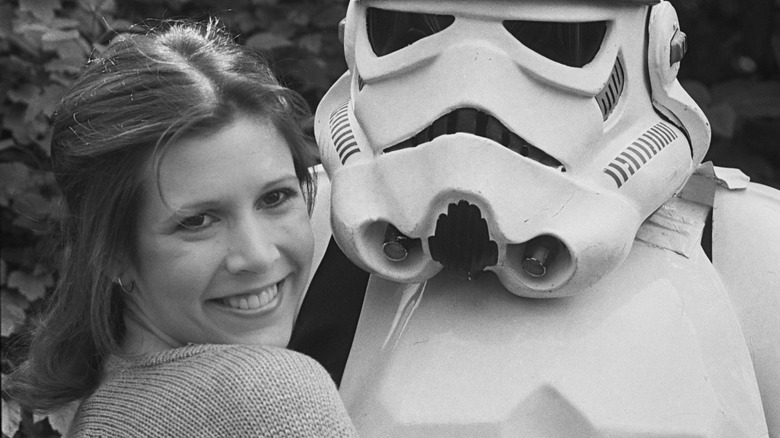 Chris Ball/Getty Images
In addition to Jodie Foster's scheduling conflicts leading to her decline of the role as Princess Leia in "Star Wars," Carrie Fisher also stood out amongst other big-name stars. Although Sissy Spacek appeared in "Carrie," she was also rumored to be in the running, along with Steven Spielberg's then-girlfriend Amy Irving, according to Moviefone.
During an interview with Rolling Stone in 2015, Fisher opened up about what accepting the iconic role of Leia was like. "I knew what show business was, which was why I didn't want in on that action. I saw what happens! You get it and then you lose it. And since I grew up with 'lose it,' I had to say no, but the first Star Wars script was really cool," Fisher recalled. Still, she didn't expect it to blow up as much. "I didn't make the choice knowing it would affect my life like it did," she said.
After she landed the role, she also had to adapt to the "Star Wars" universe — and all its lingo. "The difficulty was, you're given dialogue where you literally do not know what these words mean and you have to really stand behind it, and that's hard. The biggest thing where I'm bad is the first scene I shot, which was, 'Governor Tarkin, I thought I recognized your foul stench when I was brought on board!' I tried to do it quietly and calmly, you know, like a human," Fisher continued. As fans know, over time, Fisher definitely got the hang of it.