Why Diane Keaton And Warren Beatty Couldn't Make It Work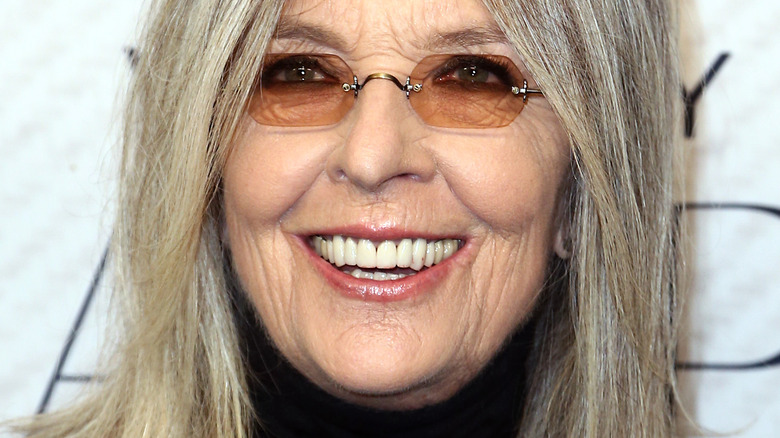 Tommaso Boddi/Getty Images
Diane Keaton and Warren Beatty are two Hollywood stars who were almost an item. 
Keaton has a range of genres under her belt. A few of her top films include "Something's Gotta Give," "The Godfather," "The First Wives Club," and one of her most celebrated films, "Anne Hall," per The Guardian. Per Celebrity Net Worth, the beloved actor, producer, and fashionista has racked up a net worth of $100 million over the years. She's got a vibrant personality and a booming career, and an impressive laundry list of suitors vying for her heart — including Beatty.
Beatty, a legend in his own right, has had much success in Hollywood over his six-decade stint in the entertainment business. He's an actor, director, screenwriter, and producer, who has worked with some of the biggest names in the business. He was nominated for 14 Academy Awards and even won the best director Oscar for "Reds" in 1981, per Britannica.
Needless to say, both have had immense success in the entertainment industry and show no indication of slowing down. But both icons have another thing in common: their admiration for one another. The Hollywood romance that never was has many fans reminiscing about the tale and wondering why it didn't work out between Keaton and Beatty.
Diane Keaton and Warren Beatty loved each other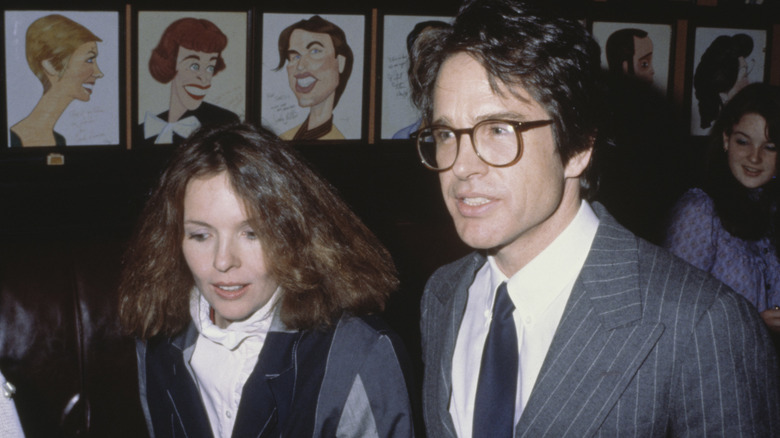 Michael Ochs Archives/Getty Images
When it comes to Diane Keaton and Warren Beatty, they've both been in high demand career-wise and romantically. Despite their busy schedules, they had a soft spot for each other. Keaton revealed to Variety in November 2016 that she first saw Beatty in "Splendor in the Grass" in 1961 and thought he was a "dream." She continued, "[N]ot only was he beautiful, gorgeous and sexy and captivating and mysterious and a great movie star but he was also an unbelievable producer and director, or is rather, is also an unbelievable director and producer. All of this is just so unique." Twenty years later, Keaton acted as Beatty's lover in the 1981 film "Reds," and the rest was history. There was a spark that neither movie star could ignore.
Keaton said Beatty was a rarity, a brilliant character who was "unique and gifted." According to her, he was complex and, at the same time, had the ability to charm everyone. Beatty had nothing but wonderful things to say about their time together. "I love her," he revealed to People in November 2016. "She's a combination of integrity and humor and intelligence and fairness and, did I say beauty? A brilliant comedic sense."
The pair were immediately enamored with each other, yet their romance was a whirlwind and didn't withstand the test of time. However, the two have remained friends throughout the years.
Diane Keaton and Warren Beatty remain close friends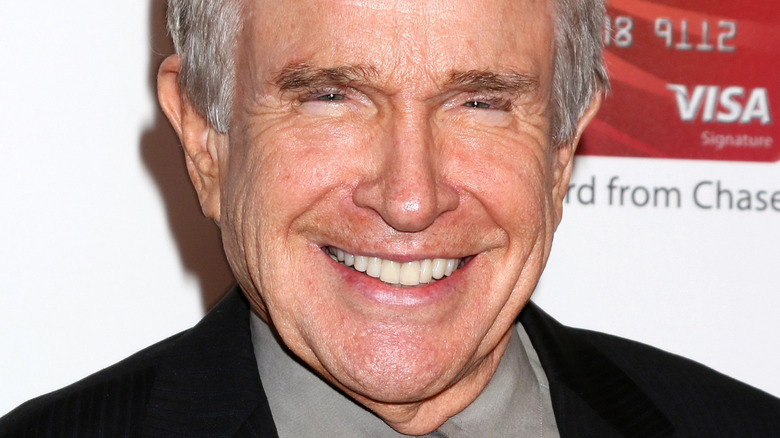 Kathy Hutchins/Shutterstock
While a chance of romance between Diane Keaton and Warren Beatty is off the table, their strong friendship remains. Part of their fate was simply due to timing. Both were, and still are, renowned names in Hollywood and simply too busy to juggle a relationship with a demanding career. Keaton previously admitted that she didn't want to sacrifice her dreams for a relationship and opted to remain unmarried. Speaking to Interview in June 2021, Keaton said she simply "didn't want to give up my independence," which came from watching her mother forgo her dreams to focus on family.
Although Beatty was known as a playboy, he has nothing but love for his famed exes. "I don't think that any of those very impressive, brilliant, and beautiful women were particularly interested in marriage. Look at their loves when I was not a part of them. I like to think that I remain a friend," he shared with People.
With a bustling career and mother to Duke and Dexter, whom she adopted when she was in her 50s, the star is doing just fine and has no time for dating nowadays. In an interview with InStyle in July 2019, Keaton revealed that she hasn't been on a date in more than 30 years. Beatty, on the other hand, married Annette Bening in 1992 and the pair share four children: Stephen Ira Beatty, Isabel Beatty, Benjamin Beatty, and Ella Beatty.