The Sad Reason Kelly Clarkson Didn't Know Her Siblings Growing Up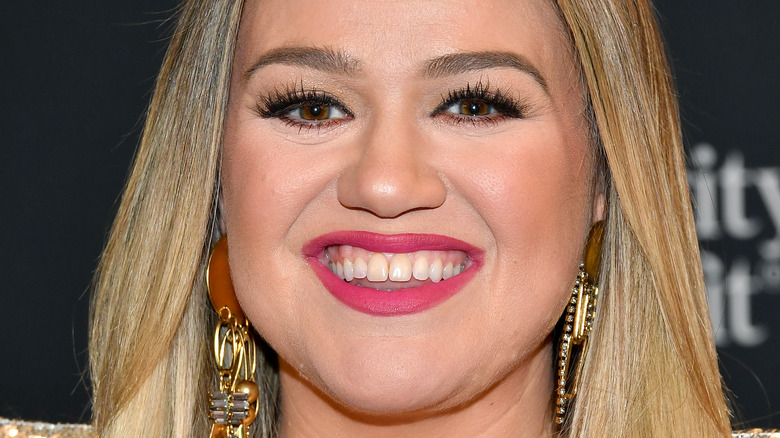 Amy Sussman/bbma2020/Getty Images
Kelly Clarkson's lovable personality made her an instant favorite when she auditioned for "American Idol" in 2002. Clarkson went on to win the singing competition and has since become a household name, scoring three Grammy wins and five Daytime Emmy Awards during her career. One of the Texas native's earliest hits was the soul-barring track "Because of You," which she admits was inspired by her own upbringing. In a 2005 interview with MTV, Clarkson discussed the meaning of the song and its close connection to her childhood.
"It's about the cycle of families, like you act how your parents acted towards you and then your kids act how you acted towards them, and it's all about breaking that cycle if it was a bad one," Clarkson said. "It's very close to home [for me]. I OK'd it with my family and everything because they think it's important, because we're obviously very different now than we were when we were younger." And, while the song's music video seemingly ends on a happy note, the troubles in Clarkson's childhood put a strain on her relationship with her siblings.
Kelly Clarkson's siblings grew up in another state
Kelly Clarkson has spoken candidly about her childhood, which she says was altered after her father and mother separated. Following her parents' split, Clarkson's father moved away, while she remained with her mother in Texas. Because of distance, as she explained to SiriusXM, Clarkson did not have a relationship with her siblings Alyssa and Jason.
"We didn't grow up together at all, because of [the] divorce," Clarkson said. "My sister grew up with my aunt and uncle in North Carolina and my brother grew up with my dad in California and I grew up in Texas with my mom." The talk show host went on to explain that she reunited with her brother and sister prior to auditioning for "American Idol." She revealed that she reconnected with her siblings at her brother's wedding a year prior.
And while Clarkson was able to forge a relationship with her siblings later in life, it appears she was never able to work out her issues with her father, Stephen. She revealed in a 2019 interview with Forbes, that the song "Piece by Piece" was inspired in part by their strained relationship. And, although Clarkson admitted she tried to "make it work" with her father, he passed away before they could make amends.
Kelly Clarkson values the importance of effective co-parenting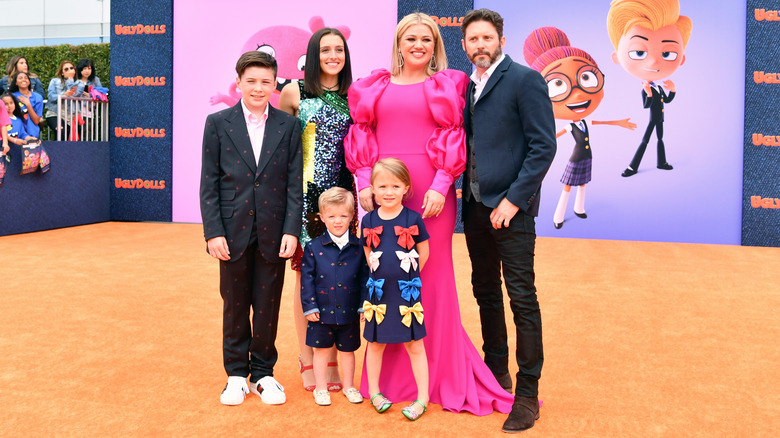 Emma Mcintyre/Getty Images
Unfortunately for Kelly Clarkson, she also found herself dealing with marital turmoil after her relationship with Brandon Blackstock ended in 2020. The pair, who wed in 2013, welcomed two children during their time together — daughter River in 2014, and son Remington in April 2016. Following their separation, the former couple became engulfed in a messy divorce, which resulted in Clarkson having to pay her ex a lump sum of roughly $1.9 million, in addition to monthly child support. 
Despite their troubled end, Clarkson and Blackstock continue to co-parent their children. Clarkson, who currently resides in Los Angeles, has openly discussed the struggles they face, as Blackstock remains in Montana. "It's just a difficult thing because we're in different places, and it's like, we both agree on the main things," Clarkson said during an episode of "The Kelly Clarkson Show." "But it's a hard thing when you're not together all the time, for me personally." Clarkson, who was speaking to Khloé Kardashian at the time, went on to suggest that co-parenting is easiest when children are the main priority.