How Shia LaBeouf Ruined His Relationship With Steven Spielberg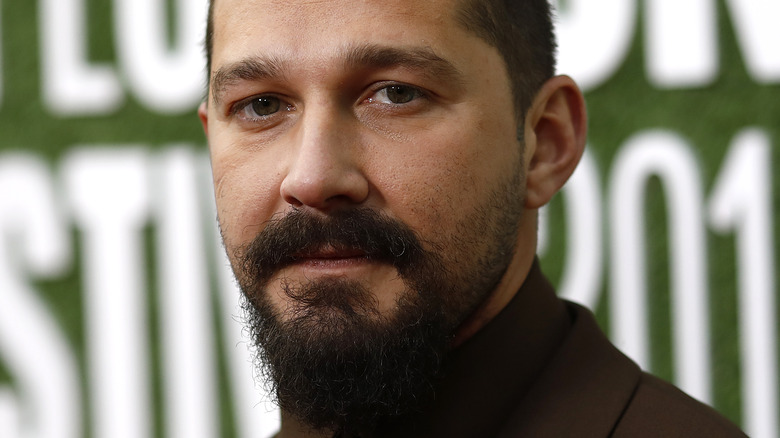 John Phillips/Getty Images
Before he exhibited questionable behavior and got involved in a string of controversies that are tough to recover from, Shia LaBeouf was Hollywood's golden boy. The former Disney Channel star had the opportunity to showcase his acting prowess in films out of his usual wheelhouse, leading him to impress award-winning director Steven Spielberg. For a time, he was thought to be the next Tom Hanks, as he managed to bag multiple projects linked to the director. They apparently had other similarities, too.
"I think what Steven really likes about Shia is his endearing quality," director D.J. Caruso told Vanity Fair in 2008. "He calls it a Tom Hanks quality, where he's this great actor and you want to root for him." LaBeouf first worked with Spielberg on "Disturbia," and not long after, he also booked "Indiana Jones" and "Transformers." In the beginning, LaBeouf admitted he couldn't believe he was even worthy of Spielberg's time. "When he mentioned Indiana Jones, I was about to have a heart attack. I couldn't breathe," LaBeouf told the outlet. "And then he told me not to tell anyone. It's like winning the Super Bowl but you can't tell anyone you won the Super Bowl for three months!"
Working with Spielberg was once a dream for LaBeouf. "That's the way I want it, man. I prayed for this pressure. This is willed," he said. But after collaborating with the director several times, LaBeouf changed his tune and ultimately destroyed their working relationship.
Shia LaBeouf blasted Steven Spielberg publicly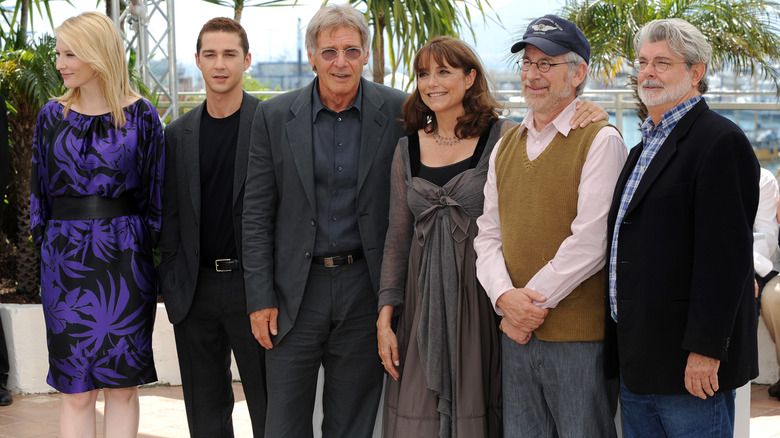 Anthony Harvey/Getty Images
Despite Steven Spielberg supposedly being his dream director, Shia LaBeouf blasted him in the media not once, but twice. In 2010, after the fourth installment of "Indiana Jones" hit the theaters, LaBeouf said he wasn't satisfied with the film, placing the onus on himself.
"I feel like I dropped the ball on the legacy that people loved and cherished," LaBeouf told the Los Angeles Times. "If I was going to do it twice, my career was over. So this was fight-or-flight for me." He didn't think Spielberg would fault him for saying something negative about the film, though. "I'll probably get a call. But he needs to hear this. I love him. I love Steven. I have a relationship with Steven that supersedes our business work. And believe me, I talk to him often enough to know that I'm not out of line," the actor said.
Years later, LaBeouf criticized the director again. He said that he put Spielberg on a pedestal, and working with him was not as great as he imagined it to be. "You get there, and you realize you're not meeting the Spielberg you dream of," LaBeouf told Variety. "You're meeting a different Spielberg... He's less a director than he is a f***ing company." He added that he didn't get much leeway in terms of how he acted as everything was "meticulously planned." And while they got to work together multiple times, he only really liked one film out of all of them. "The only movie that I liked that we made together was 'Transformers' one."
Shia LaBeouf regrets criticizing Steven Spielberg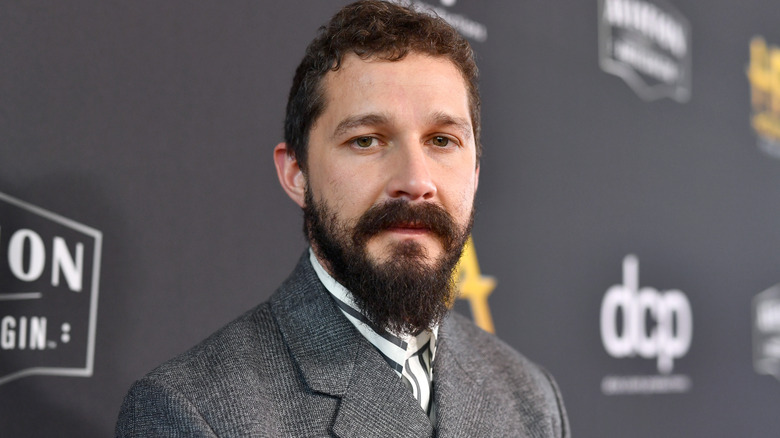 Emma Mcintyre/Getty Images
It turns out Shia LaBeouf did get a call after blasting his former favorite director. In 2012, he expressed regret after talking negatively about "Indiana Jones," and said that he got to talk with Steven Spielberg. "He told me there's a time to be a human being and have an opinion, and there's a time to sell cars," he told The Hollywood Reporter.
He also apologized for the comments he made in his Variety interview, admitting that he was a bit harsh. "I f*** up sometimes, you know," he told SiriusXM's "Sway In The Morning" show. "I probably could've gone lighter on Spielberg, that was probably something I should've backed off of," adding that the director "gave me a lot of opportunities, though, and that's on me."
In a separate interview, he admitted that his experiences working with people like Spielberg are enough to make him feel wary about the system. "I was doing studio films for a while and lost my sensibilities and my connection to the material," he said, adding that some of his best work has nothing to do with big studios. "I found my way to survive and be able to flourish." But he isn't closing his doors to big-ticket Hollywood projects he used to star in. "I am not against any of it," he said. "I am probably headed toward it, but I don't pick roles based on who's producing the movie... I have been walking through mud, I do get to be picky about my stuff."