Alex Rodriguez Reportedly Has Sad Relationship News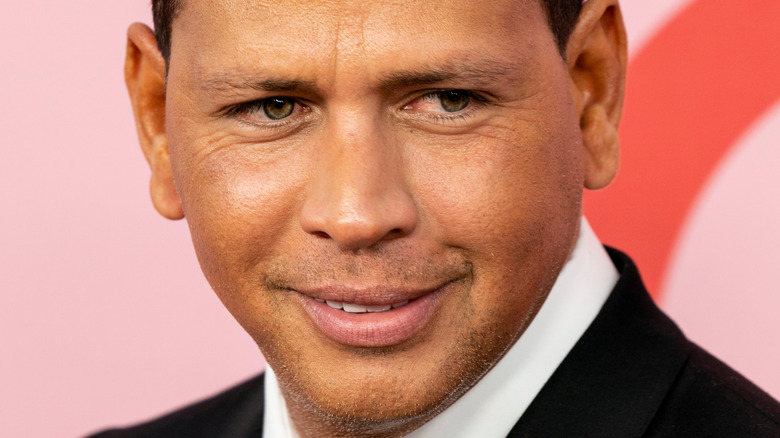 Ovidiu Hrubaru/Shutterstock
Love hasn't come easy to Alex Rodriguez. The baseball legend split from his first wife, Cynthia Scrutis, in 2008. A few years later, he began dating Jennifer Lopez. It seemed like a match made in heaven — at least for a while. Rodriguez and Lopez were together for more than four years, but during that time, they were plagued by rumors of Rodriguez's infidelity and forced to cancel their wedding twice because of COVID-19.
Rumors that Rodriguez was having an affair with a Bravo reality star, Madison LeCroy, were reportedly the final straw for Lopez. "The only reason they've stayed together through previous allegations is because her kids are really fond of Alex and she doesn't want them to suffer," a source explained to The Sun shortly before Rodriguez and Lopez announced the split. "But her kids are getting old enough to see and hear what is going on, and the last thing she wants is for them to read allegations about him online." Lopez pulled the plug and sought comfort from her previous fiance Ben Affleck. Rodriguez, meanwhile, spent the next few months posting angsty Instagram stories about the split.
Flash forward to 2022 when Lopez married Affleck, and it seemed like Rodriguez had finally moved on with a fitness influencer named Katheryn Padgett. But, according to recent reports, things are far from good for the new couple.
A-Rod is moving on after Jennifer Lopez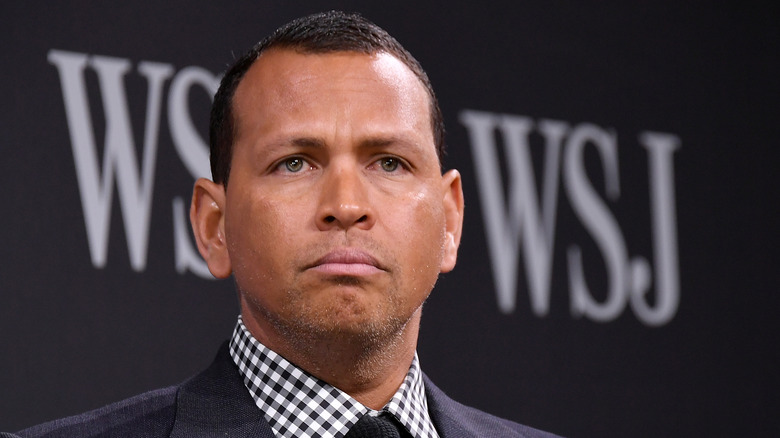 Michael Loccisano/Getty Images
While his ex, Jennifer Lopez, rides off into the sunset with her new hubby, Alex Rodriguez finds himself single yet again. The baseball legend reportedly split with his girlfriend of nearly a year, Kathryne Padgett, in September. According to insiders, the baseball legend and the fitness influencer (more than 20 years his junior) were never destined for the long haul anyway. "Kathryne's a great girl, but they're not serious," a source told Page Six months before the split. "They're just dating. They're having fun, that's it."
Even though the breakup comes just weeks after Lopez and Ben Affleck said, "I do," Rodriguez isn't bothered. "Alex is having fun and hanging out with his family," an insider insisted. As for Lopez and their failed engagement, Rodriguez reportedly wishes her nothing but the best. "He's happy for her and happy that she's with the person she's meant to be with," a source told Us Weekly. "[His] relationship [with Jennifer] ended a while ago — he's made peace with how things ended."
It wouldn't be an A-Rod breakup, though, if he didn't post something moody on social media. Hours after news of his split with Padgett broke, Rodriguez took to his Instagram Story to share his single man's steak dinner. "Dinner for one," he wrote. Even so, sources insist he's doing great, per Page Six. "They're good friends — they're just each single. They broke up, but they're super tight. It's all good."