Ed Sheeran Receives Royal Honor From Prince Charles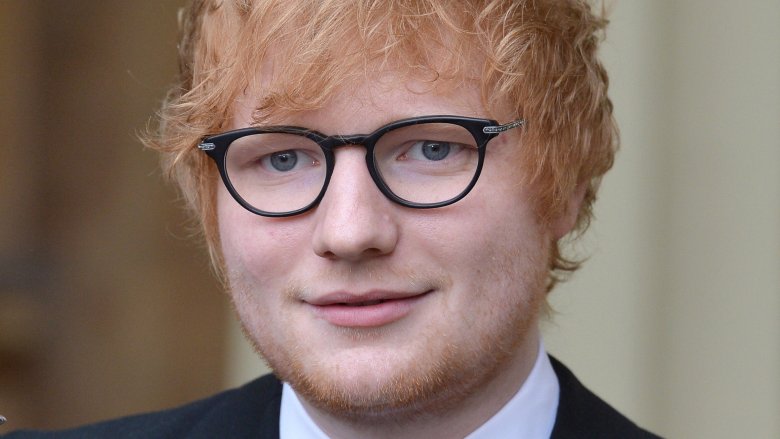 Getty Images
The "Perfect" singer was made a Member of the Order of the British Empire this week.
On Thursday, Dec. 7, 2017, Ed Sheeran received his MBE from Prince Charles at Buckingham Palace. As stated on the Clarence House's Twitter account, he was given the royal honor for his "services to music and charity."
According to BBC News, Sheeran told reporters at the event that, while he hadn't been asked to perform at Prince Harry and Meghan Markle's royal wedding in May 2018, he would certainly be willing to if invited. "Yeah, why not," he quipped with a grin.
The British singer-songwriter, who recently dropped a new version of "Perfect" featuring Beyoncé, also revealed that the Prince of Wales had inquired about his music career during their meeting. "He was asking me if I was still selling lots of records and I told him I've got a concert in New York tomorrow, and he was quite surprised I was flying after this," the "Thinking Out Loud" singer said, before downplaying his success.
"I think it's persistence," Sheeran, who was recently forced to cancel tour dates due to arm injuries sustained in a bicycle accident, insisted. "I don't have a vast amount of talent compared to other people, I think talent is like 30% of it and persistence, drive and self belief are the other ones, which I guess are all the same thing."
The "Shape of You" hitmaker, who just picked up two Grammy nominations for his work on his latest album, Divide, took to social media to share the moment with his fans. "Honoured to be awarded an MBE today at Buckingham Palace x," Sheeran captioned a snapshot of himself holding the prestigious award. 
He also shared a photo of himself shaking hands with Prince Charles.
"My grandfather was a massive royalist," the 26-year-old guitarist told BBC News, explaining the personal significance of receiving this honor. "He had all the commemorative plates and stuff, and he died on this day four years ago, so it's actually quite a nice full circle thing, I guess he'd be pretty proud."
Congratulations, Ed!