Justin Bieber's Latest Career Move Divides Fans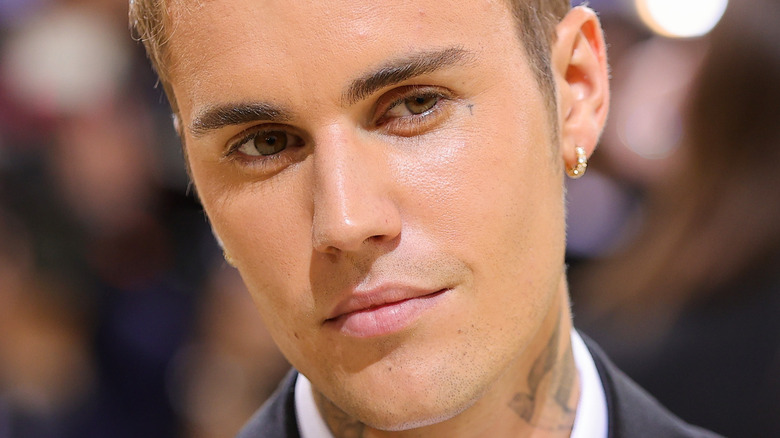 Theo Wargo/Getty Images
Justin Bieber has been battling a devastating medical condition, which has had a serious impact on his musical obligations. In June, the "Peaches" singer postponed a series of shows in New York City after he was diagnosed with Ramsay-Hunt syndrome which causes facial paralysis. A few days later, the Canadian-born pop star announced that he would be rescheduling the string of shows for the North American leg of his Justice tour, as he continued to recover.
"Justin continues to receive the best medical care possible, is upbeat about his recovery, and is looking forward to getting back out on the road and performing for his fans overseas later this summer," read the statement posted to the tour's official Instagram account.
A month later, it was announced that Bieber's highly anticipated tour would resume at the end of July, with performances in Italy, South America, and more, per Variety. And while Bieber returned to the stage as promised on July 31, he has just revealed saddening news about his tour.
Fans divided after Justin Bieber postpones remaining Justice tour dates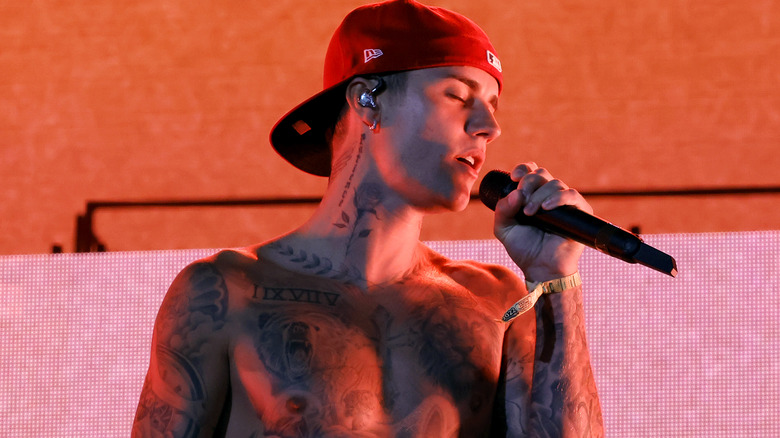 Kevin Winter/Getty Images
Justin Bieber fans are in an uproar after the singer announced that, due to his ongoing medical recovery, he would be postponing all of the remaining dates on the Justice world tour. "Earlier this year, I went public about my battle with Ramsay-Hunt Syndrome, where my face was partly paralyzed," Bieber wrote in a statement, per Variety. He continued by explaining that while he attempted to return to the stage shortly after his diagnosis, he had come to the realization that he is physically unable to continue the tour. He added, "I'm going to be OK, but I need time to rest and get better period I've been so proud to bring this show and our message of justice to the world."
Furthermore, a source close to Bieber told TMZ, that the pop star's mental health was also a major factor into his decision to take a break from the spotlight. The insider revealed that Bieber has been "struggling" with his mental health for some time.
Following Bieber's announcement, some fans took to social media to express their frustrations, while others sent well wishes to the "Stay" singer. "He been healing himself for 10 years straight," one person tweeted. Another simply wrote, "really disappointed." However, there were some who shared messages of support for Bieber. "Aw man.. get better Justin," a fan exclaimed. While others suggested that the singer did not have to apologize for prioritizing his health.