Justin Bieber Makes Big Comeback After His Health Scare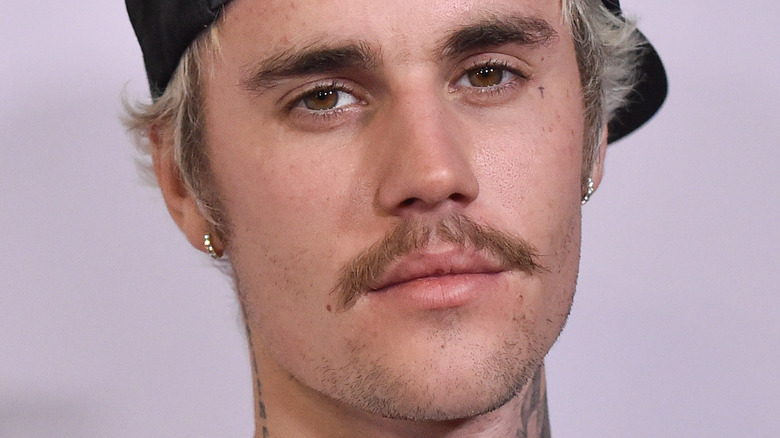 DFree/Shutterstock
There's no doubt that 2022 has been a rough year for Justin Bieber and his wife Hailey Bieber. As many fans know, the singer announced he was battling a condition called Ramsay Hunt syndrome. An Instagram video showed the singer's facial paralysis from the disease. "It is from this virus that attacks the nerve in my ear and my facial nerves and has caused my face to have paralysis," Justin explained to his millions of followers. "As you can see, this eye is not blinking. I can't smile on this side of my face; this nostril will not move. So there's full paralysis on this side of my face."
For those who have not heard of the condition, the Mayo Clinic explains Ramsay Hunt "occurs when a shingles outbreak affects the facial nerve near one of your ears," adding that it "can cause facial paralysis and hearing loss in the affected ear." Obviously, due to the singer's poor health, Justin was forced to postpone the remainder of his U.S. shows, which was a huge bummer for fans who had been eagerly awaiting the concerts. "In light of Justin's ongoing recovery, the remaining US Justice Tour shows scheduled for June and July will be postponed," a statement from his tour page read. Some fans commented on the post to wish the singer well, while others expressed their frustration.
Luckily, Bieber bounced back and is giving his fans something to cheer about.
Justin Bieber returns to stage for the first time in nearly two months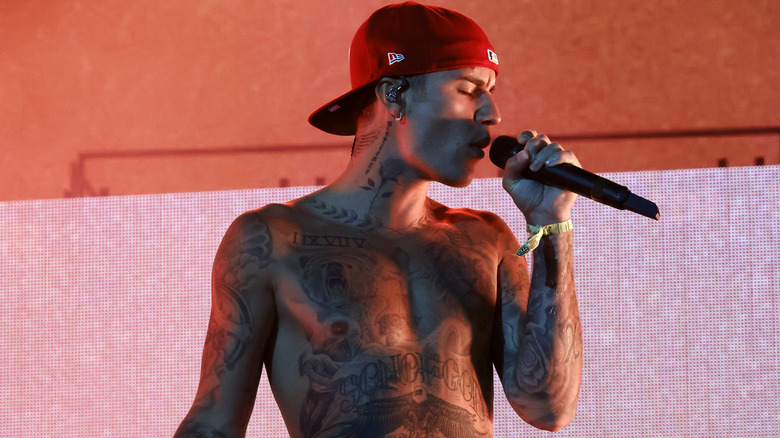 Kevin Winter/Getty Images
Justin Bieber is back, and he couldn't be more excited. Following his scary health issues, the singer returned to the stage in Italy to resume his highly anticipated tour. According to People, Justin's wife, Hailey Bieber, accompanied him to his performance at the Lucca Summer Festival, which marked his first time on stage since June 10, if you can believe that. "One thing I know for certain is you can't keep this guy down..." Hailey wrote on her Instagram Story, which also included a photo of a shirtless Justin on stage. Can you say proud wifey?
Justin also shared a few photos on his Instagram feed from his return, including one where he rocked a colorful knit hat as he performed for the audience. "Luv u guys, and I missed you," he wrote on the upload, adding a smiley face surrounded by red hearts. The star also shared a video clip that was presumably taken ahead of his show, with wife Hailey and the rest of his crew surrounding him. "Oh feels good to be back; we're back," he said. "What a great, great evening; wow, I love you guys." The singer then asked one of his crew members to lead the group in prayer.
According to Justin's website, the singer will continue traveling the globe to locations like Denmark, Buenos Aires, Bangkok, and plenty of other places like Australia. Welcome back, Justin!