Diana Jenkins Makes Eyebrow-Raising Donation To Families Who Sued Erika Jayne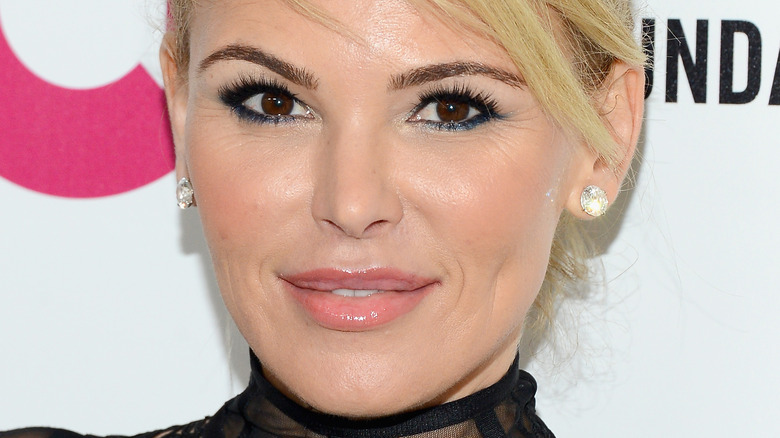 Mark Davis/Getty Images
Erika Jayne's legal issues have been a major storyline on "The Real Housewives of Beverly Hills." Last summer, Jayne was sued for $25 million as a result of her estranged husband Tom Girardi's illegal business dealings that occurred for over a decade, per TMZ. Jayne has been adamant that she was unaware of her husband's financial issues at the time. Girardi was diagnosed with dementia and placed into a conservatorship as a result, according to the Daily Mail. Although Jayne did file for divorce from Girardi in 2020, she ultimately decided to stay married to him in order to avoid paying him alimony, per Page Six.
Despite Jayne denying any involvement with the illegal operation, she was still being named in several lawsuits. One even claimed she acted as "the frontwoman of the operation," per E! News. Girardi was accused of withholding settlement funds that were meant to be distributed to family members of victims killed in a tragic plane crash on Lion Air Flight 610 in 2018, according to Daily Mail.
Jayne suggested that the victims' families may have been lying and were actually paid by Girardi during an episode of "RHOBH" (via the Daily Mail). When asked if she thought the families were, in fact, lying, she replied, "There's a chance. We still don't have all the facts, that's why I keep saying this isn't wrapped up. It doesn't matter what someone claims." Despite Jayne's thoughts on the matter, new "RHOBH" star Diana Jenkins is making it clear where she stands.
Diana Jenkins is not siding with Erika Jayne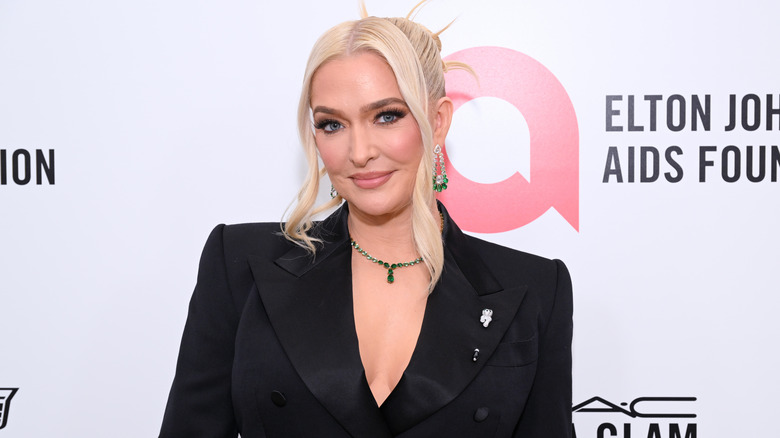 Michael Kovac/Getty Images
Diana Jenkins may have just joined the cast of "The Real Housewives of Beverly Hills," but she's making some bold moves. Fellow housewife Erika Jayne was recently dealing with serious legal issues, but Jenkins is siding with the alleged victims on the other side of the lawsuit. Jenkins announced in a press release, which she shared on Instagram, that she donated $100,000 to the immediate family members of the individuals who died on the Lion Air 610 flight that crashed in 2018. All 189 people on board died after the plane crashed into the ocean, according to Insider, and settlement funds were allegedly not distributed properly to the victims families due to Tom Girardi's illegal dealings. Jenkins was apparently not aware of the tragedy until it became a topic of conversation on the Bravo series.
"I feel so much sympathy for the widows and orphans left behind. I know firsthand the pain and suffering that accompanies the loss of a family member, having lost my brother in the closing days of the Bosnian War," Jenkins said. "I want to do what I can to support those people who suffered so much."
The upcoming episode of "The Real Housewives of Beverly Hills" is set to focus on Erika Jayne's legal issues, which made the timing of Jenkins' major donation a bit suspicious to some.