RHOBH's Diana Jenkins Makes Bold Legal Move To Shut Down Disturbing Rumors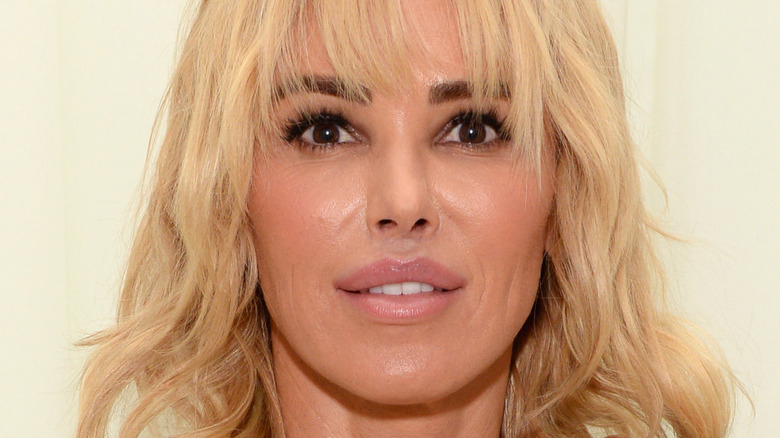 Michael Kovac/Getty Images
You need a new villain? Here she is. As the rookie diamond-holder on this season of "The Real Housewives of Beverly Hills," Diana Jenkins hasn't exactly won people over. Not only has the Bosnian entrepreneur gone up against fan favorites Garcelle Beauvais and Sutton Stracke and bothered viewers with her lip-licking, but she's also faced some upsetting allegations. In addition to being accused of masterminding the recent bot attack on Beauvais' teenage son Jax's social media, Jenkins is the subject of a nasty rumor going back nearly a decade.
It all started in 2012, when now-deleted comments on blind item blog Crazy Days and Nights, or CDAN for short, accused Jenkins of being a madam and trafficking young celebrities. Using her coffee table book "Room 23" as so-called evidence, which features photos of Lindsay Lohan, Hayden Panettiere, and future "RHOBH" co-star Lisa Rinna, the gossip was soon picked up by sites like Jezebel and Oh No They Didn't. Although the allegation has never been proven, it's followed Jenkins nevertheless, majorly resurfacing upon her "RHOBH" casting. CDAN has continued to publish posts about her in recent years, sometimes named and sometimes implied, with the latest one alluding to her being posted on August 29.
Now, with rumors swirling about Jenkins at an all-time high amid negative fan reception, she's taking things to the next level. After all, if publicly denying them on a hit TV show won't work, what else will?
Diana Jenkins is sending cease and desist letters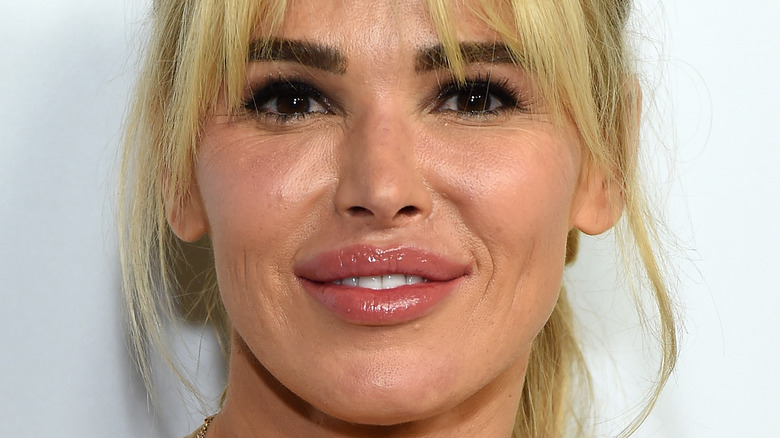 Michael Kovac/Getty Images
After a decade of ignoring and then denying the disturbing allegations surrounding her, Diana Jenkins is finally pursuing legal action. She posted a photo of eight cease and desist letters on Instagram, writing, "For too long, irresponsible journalists, bloggers and social media commentators have spread hurtful lies about me without consequences." She continued, "I have instructed my lawyers to take whatever action is necessary to remove these false statements and to pursue justice from those who have been spreading lies about me."
Given how much casual mud-slinging occurs in the reality TV rumor mill, it's surprisingly rare for stars to post such public threats. However, the allegations surrounding Jenkins are far more damaging than the usual gossip. The letters' recipients are visible in Jenkins' photo, and she also gave a shout-out in the caption: "We launched the campaign today by sending legal letters to Enty Lawyer, Jezebel, Gawker, Heavy and others. I will not stop until justice is served."
Enty Lawyer is the handle of the person behind Crazy Days and Nights, where the rumors surrounding Jenkins first originated in 2012. Longtime "RHOBH" viewers will also notice one of the letters is addressed to Dana Wilkey, who served as a "friend of" the series back in Season 2 and has since discussed the rumors on her YouTube channel. With the "RHOBH" Season 12 reunion set to film any day now, hopefully Jenkins can put the rumors to bed one last time.