John Legend Opens Up About Parenting With Chrissy Teigen Following Baby No. 2 News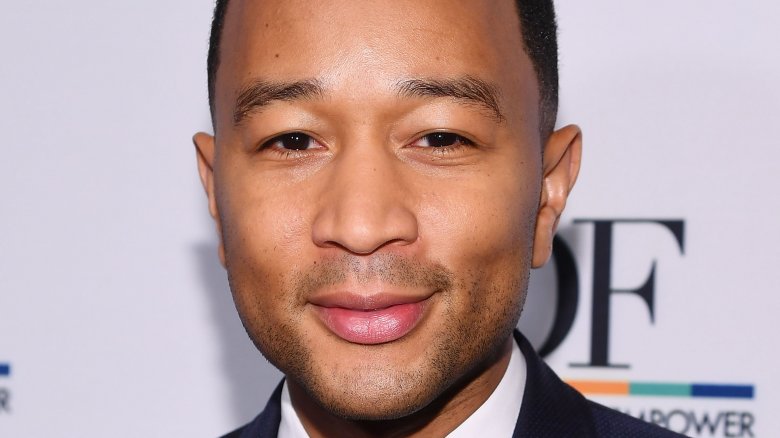 Getty Images
The "All of Me" singer has high hopes for his kids.
On Thursday, Dec. 7, 2017, Entertainment Tonight caught up with John Legend at the LVE Collection wine tasting event in Los Angeles, where he talked all things babies and parenting with his wife, Chrissy Teigen.
"I want them [daughter Luna and the baby on the way] to find what they're passionate about and commit to it," Legend began. "Whatever it is, I'll support them. I love when Luna plays around with the piano....I get excited when it looks like she's following in my footsteps."
"But she also is excited in the kitchen, when Chrissy is cooking and she has her own little play kitchen," the "Love Me Now" singer continued. "Who knows what she's going to do when she's older....I just want her to know that she can do anything."
"I don't know if there were a lot of surprises," he said of fatherhood. "You're just really learning every day. Part of it is learning how to parent together, because even though Chrissy and I have been together for a long time, we haven't been parents together until the last year. I think you start to learn how to parent together and what kind of responsibilities you want to share and take on."
Inspired by a blurb about love on the back of his bottle of wine, Legend added, "Love is passion, it's commitment. It's giving your best effort. I think that's all true."
As Nicki Swift previously reported, Legend, 38, and Teigen, 32, married in 2013, before welcoming their adorable daughter, 1-year-old Luna, in April 2016 after undergoing IVF treatments. Earlier this year, Teigen, who has been open about her battle with postpartum depression, said the lovebirds hoped to add to their growing family.
In November 2017, Teigen happily announced that they were expecting baby no. 2 with a cute video on Instagram. "Luna, what's in here?" the proud mom asked in the video, while moving the camera to focus on her stomach. Little Luna responded, "Baby!"
While we wait to hear more baby news from the famous family, read up on everything you'll want to know about their relationship.