The Role You Forgot Denise Richards Played In Friends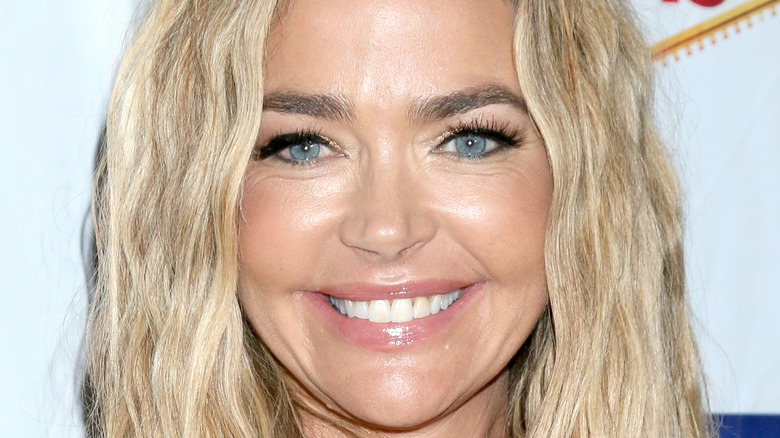 Kathy Hutchins/Shutterstock
Denise Richards has been a powerhouse entertainer since her earliest days on set. The model-turned-actor began building up her resume with roles on various hit series like "Saved by the Bell," "Married... with Children," "Beverly Hills, 90210," and "Seinfeld," to name a few. In 2012, Richards revealed in an interview with life coach Erica Diamond that she always had a desire to become a Hollywood performer. After her family moved from Illinois to California, her dreams soon took off. "I started modeling, then getting into acting. I started taking acting lessons, and landed a few guest spots," Richards said. "I was lucky — I was able to support myself even with those little jobs."
Following her breakthrough part as Carmen Ibanez in the 1997 sci-fi film, "Starship Troopers," Richards quickly became a household name. As her movie career continued soaring with parts in flicks like "Wild Things" and "Valentine," Richards persisted with making sporadic appearances on television. This includes a part in one of the most popular shows of the '90s and '00s. For this project, she portrayed a character who was a relative of two stars of the series.
Denise Richards played Ross and Monica's cousin, Cassie Geller, on Friends
Denise Richards took on a memorable role for a 2001 episode of the hit NBC series, "Friends." In the Season 7 episode, Richards portrayed Cassie Geller, the cousin of Ross (David Schwimmer) and Monica (Courteney Cox). In an awkward turn of events, Ross ended up catching feelings for Cassie during the episode. When he tries to make a move on her while the two watch a movie together, however, Ross quickly gets shut down. He wasn't the only character to crush on Cassie; both Chandler, played by Matthew Perry, and Phoebe, played by Lisa Kudrow, end up feeling attracted to Richard's character when she lets her hair down on two separate occasions. 
Many years after the episode aired, Richards' appearance saw a new surge in popularity online. The actor spoke to Entertainment Weekly about her "Friends" cameo in 2020. During the chat, Richards explained how she discovered through her daughter that the scene in which she lets her hair down had recently gone viral on TikTok. "My daughter sent it to me, and she was so excited," Richards said. "I was like, 'I don't even know who did this, but thank you!'" She then added that the cameo going viral made her seem like "the coolest mom" in her daughter's eyes. Since carrying out this role on the enduring sitcom, Richards has nabbed many other unforgettable television parts.
Denise Richards is still a TV queen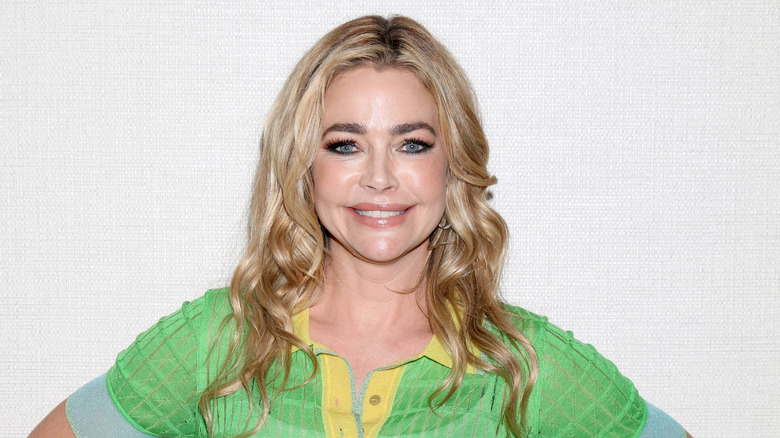 Kathy Hutchins/Shutterstock
Following her cameo as Cassie Geller on "Friends," Denise Richards has said yes to several television gigs when not she's not working on blockbuster films. For example, Richards appeared on another hit show, "Spin City," shortly after portraying Cassie. 
She would later do a guest role on a sitcom that starred her ex-husband, Charlie Sheen, "Two and a Half Men," as well as two episodes of "30 Rock." Richards has additionally been a lead actor in numerous TV shows like "The Bold and the Beautiful," for which she played character Shauna Fulton from 2019 to 2021. The actor opened up about the hectic schedule of filming the soap opera in her 2020 Entertainment Weekly interview.
"We shoot two episodes a day," Richards said before adding, "I'm shocked at how many pages I can memorize. My first big day on 'Bold and the Beautiful,' I think I had over 50 pages of dialogue." In addition to scripted roles like this one, Richards has ventured into reality television, as she was on "The Real Housewives of Beverly Hills" for 45 episodes from 2015 to 2020. When she chatted with Parade in August 2021, the "Secret Lives of Cheerleaders" star left the door open for a possible return to the fan-favorite show, stating, "Never say never is what I always say."