The White House Shares Somber Message Following The Queen's Tragic Death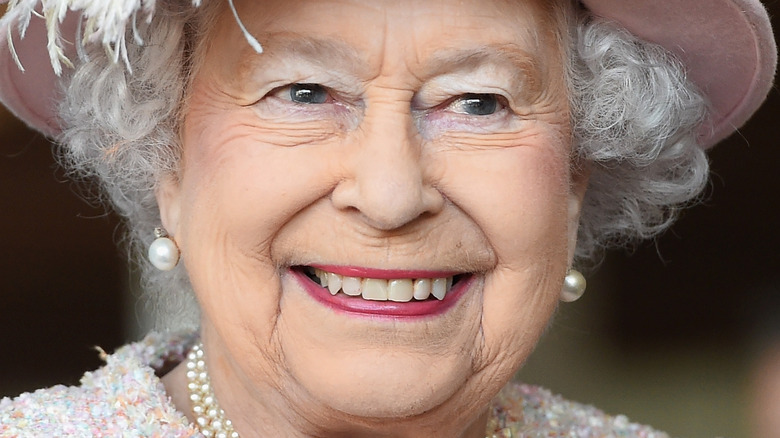 Stuart C. Wilson/Getty Images
The tragic death of Queen Elizabeth II has sent shockwaves through the world. On September 8, the woman who held the throne for 70 years died at the age of 96. Almost immediately following the news of her death, Buckingham Palace ordered flags to fly at half mast, per the Daily Mail, as mourners gathered outside of the gates to pay their respects. 
Several other countries have also weighed in on the profound loss, including the United States. Not too long after news of Queen Elizabeth's death broke, White House press secretary Karine Jean-Pierre issued a brief statement, per CNN, as she learned of the queen's death in the middle of a press conference. "Our hearts and our thoughts go to the family members of the queen, goes to the people of United Kingdom. I don't want to get ahead of what the President is going to say," Jean-Pierre told the press. As of this writing, President Joe Biden has not released an official statement but it's likely only a matter of time until he does. 
Many other countries have already broken their silence. Canadian Prime Minister Justin Trudeau took to Twitter to share his thoughts on behalf of Canada. "It was with the heaviest of hearts that we learned of the passing of Canada's longest-reigning Sovereign, Her Majesty Queen Elizabeth II," he wrote. "She was a constant presence in our lives — and her service to Canadians will forever remain an important part of our country's history."