Terry Crews Opens Up About Sexual Assault Lawsuit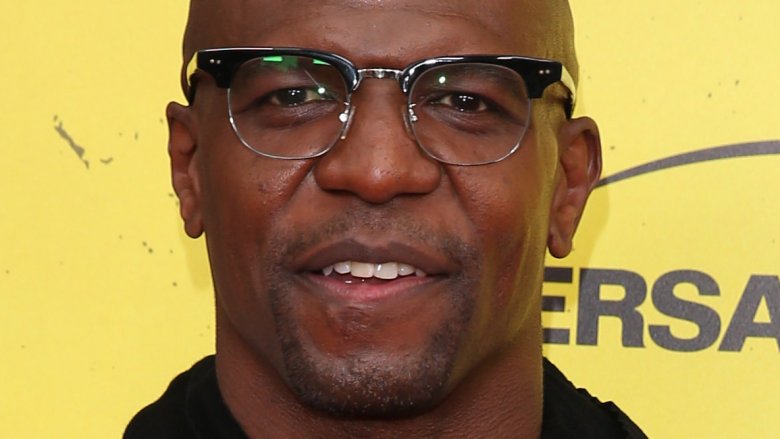 Getty Images
The Brooklyn Nine-Nine star is speaking out.
Terry Crews and his wife, Rebecca King-Crews, caught up with Entertainment Tonight on Thursday, Dec. 7, 2017, at the GQ Men of the Year event in Los Angeles. There, they discussed his lawsuit against WME agent Adam Venit, whom the actor has accused of sexual assault.
"First of all, it's bigger than me," Crews, who was recently honored among the "Silence Breakers" as Time's 2017 Person of the Year, said. "That's what this is all about. The whole Time magazine thing was the fact that I was representing those who had been trampled. Had never had a voice. Were kicked out of Hollywood never to return."
The 49-year-old actor added, "I felt so proud to be that representative and stand along with the other wonderful individuals who really gave everything they had and risked everything they had to come forward."
For her part, King-Crews said that she was proud of her husband for coming forward with the allegations. "He did not announce this, he did not plan it. It just came out of his heart," she said. "I'm not surprised."
"Those courageous women are the reason I spoke out in the first place. The strength of someone else makes me stronger and it just keeps going. And let me tell you it's not stopping," Crews went on. "It's about accountability, we have to discipline people. We have to discipline Hollywood...You cannot treat people like they're less than human beings. You just can't do it. It's unreal and it's actually ridiculous it got that far."
As Nicki Swift previously reported, Crews opened up about the alleged sexual assault in October 2017, joining the #MeToo movement amid the Harvey Weinstein scandal. "My wife n I were at a Hollywood function last year n a high level Hollywood executive came over 2 me and groped my privates," he tweeted at the time. Crews later identified Venit as the alleged assaulter and filed a report with the LAPD, before taking legal action against him.
While we wait to hear more details about Crews' lawsuit, read up on all of the men who have been accused of sexual harassment since the Weinstein scandal broke.