Kanye West Gets Cryptic In Unexpected Memorial Post To The Queen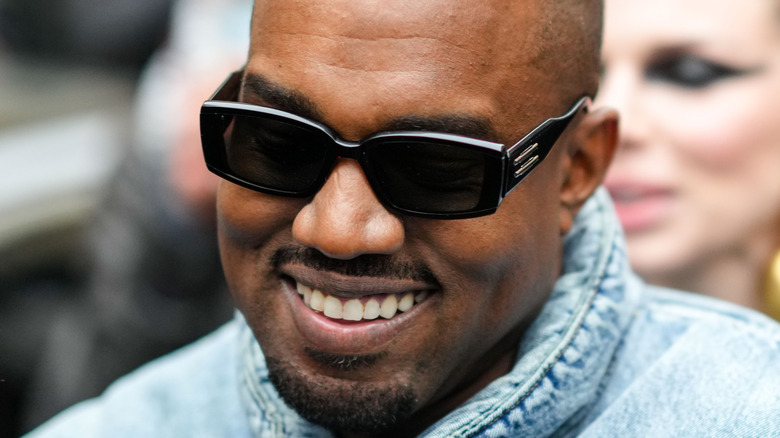 Edward Berthelot/Getty Images
The latest celebrity to break their silence on Queen Elizabeth II's death is none other than Kanye "Ye" West. Just days after going on an Instagram tirade against Yeezy carriers Gap and Adidas, the rapper-turned-entrepreneur has scrubbed his profile of the recent drama to pay his respects to the late royal.
While Ye seemingly doesn't have any ties to the British royal family, they've actually had a few run-ins over the years. In 2007, he performed at the Concert for Diana to commemorate the 10th anniversary of Princess Diana's death, and he was also seen partying with Princes William and Harry that same year, per The Guardian. Then in 2012, Ye reportedly caused a ruckus with a loud hotel party near Buckingham Palace. Partygoer and frequent collaborator Big Sean said, "The Royal Family below were complaining like, 'We got all this loud a** rap music above us and weed smoke,'" according to The Sun, via Digital Spy.
However, beyond this handful of encounters, it doesn't seem like Ye and the royal family maintain a close relationship. Nevertheless, the controversial rapper still felt compelled to honor Queen Elizabeth's memory, along with a surprising announcement for his career and personal life.
Kanye West is done with the drama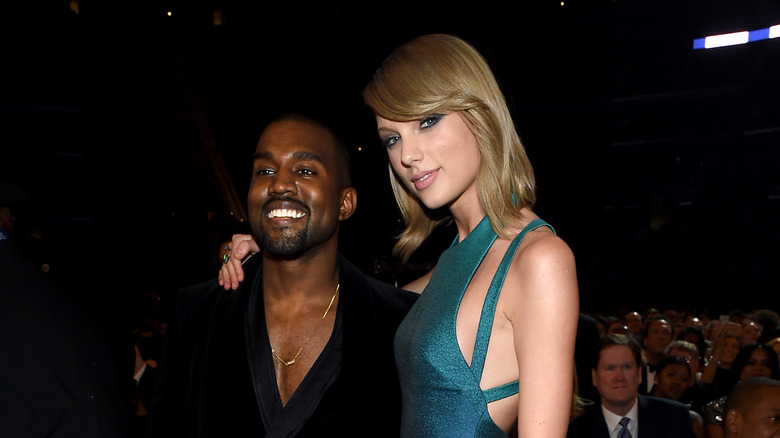 Larry Busacca/Getty Images
In a new Instagram post, Kanye "Ye" West appears to have addressed Queen Elizabeth II's death. Before posting two photos of Queen Elizabeth's younger days, he wrote, "Life is precious. Releasing all grudges today. Leaning into the light." Ye didn't expand on his comments in the caption, but given the timing and accompanying photos it isn't a stretch to connect his epiphany to the queen's death. He also posted a photo of Young Thug, most likely to show support amid his legal issues.
The post is actually the second of its kind Ye uploaded, but the first has since been deleted, per TMZ. He previously uploaded the same message, by adding, "Best wishes and blessings to Pete [Davidson] [Kid] Cudi Daniel [Cherry]." Besides ex-wife and mother-in-law Kim Kardashian and Kris Jenner, Ye has publicly clashed with Pete Davidson, former friend and collaborator Kid Cudi, and general manager of Adidas, Daniel Cherry. While Ye's Adidas feud extended to the entire executive board, Cherry was one of the main figures he went after on social media.
The message is a lofty statement coming from Ye, who's just as well-known for his feuds as his fashion and music. Only time will tell if he follows through on his promise: between Kardashian, Jenner, Taylor Swift, and more, he still has a whole lot of beef to squash. But if successful, we'll always have Queen Elizabeth to thank for his redemption arc.