Who Is Brie Larson's Boyfriend, Elijah Allan-Blitz?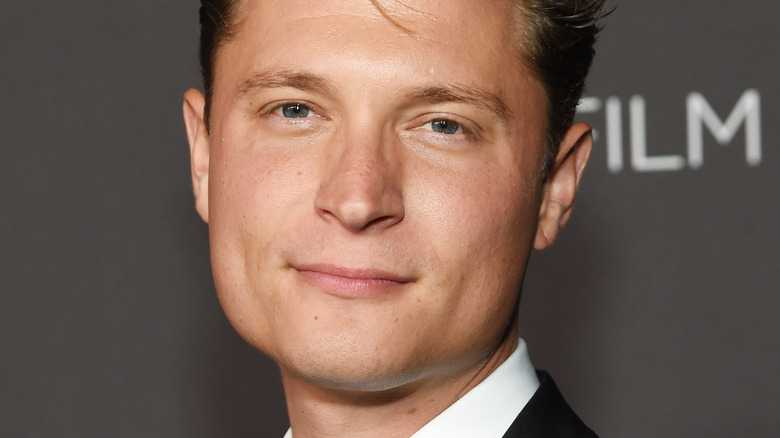 Michael Kovac/Getty Images
Brie Larson is one of those low-key celebrities that everyone seems to root for. You don't always hear from her, but when you do, it's always a pleasant surprise. Larson got her start in Hollywood as a child actor — she was a Six Chick in "13 Going On 30" — but got her biggest break in 2015 when she starred in "Room." She bagged an Academy Award for Best Actress for her role at the age of 26, and from there, she skyrocketed to superstardom. She then went on to star in big-ticket projects, most notably signing on as Captain Marvel in the Marvel Cinematic Universe.
With a growing fanbase, fans can't help but take interest in her personal life, but the actor is typically tightlipped about her affairs. We do know that she's best friends with fellow Hollywood "It" Girls, Jennifer Lawrence and Emma Stone. "That [group] saved my life," Larson told Vanity Fair in 2017. "I was able to talk with them about everything that was going on in my life, and it was with people who had been through it before and are also hilarious. That support and acceptance was everything. I was home-schooled, so I didn't have friends that had the same interests as me, and I found it to be absolutely incredible."
As for her love life? We know she used to be engaged to Phantom Planet singer Alex Greenwald, but they called it off years later. These days, she's reportedly dating Elijah Allan Blitz, but not much is known about him, save for the occasional red carpet appearance and Instagram cameo.
Elijah Allan-Blitz is also part of the entertainment industry
While Brie Larson and Elijah Allan-Blitz aren't the type of couple to find themselves in tabloids, they have apparently been together for a few years now. According to People, the two were first spotted kissing in Calabasas, California in 2019, about half a year after the "Captain Marvel" star broke things off with Alex Greenwald.
Allan-Blitz apparently also works in entertainment, and he's credited in various projects as either an actor, musician, or virtual reality director. As an actor, he was part of the popular TV series "The Shield," and as a musician, he clinched a Grand Jury Award nomination for his single "Hey Yo." But it's in directing where he really thrives, having directed and produced a couple of VR projects, including "Take Every Wave: Laird in VR" and "Defying the Nazis: The Sharps' War," according to Allan-Blitz's website.
In 2020, he collaborated with Larson on "The Messy Truth," a virtual reality series that snagged the both of them an Emmy.
Elijah Allan-Blitz and Brie Larson won an Emmy together
Brie Larson is halfway to becoming an EGOT, and it's all thanks to the project she worked on with Elijah Allan-Blitz. They developed "The Messy Truth VR Experience," an original virtual reality series which, according to the site, "puts viewers in the shoes of people from other walks of life, in communities that may be unfamiliar to them." Larson served as producer, Allan-Blitz, as director, and their friend Van Jones acted as the executive producer, per E! News.
The series won the Outstanding Original Interactive Program at the 2020 Creative Arts Emmys, prompting the couple to share their excitement on Instagram. "Oh my God! Thank you so much!" Larson said, with Allan-Blitz adding, "To the Television Academy, to everybody who supported this for so long."
In a separate post, Larson expressed how ecstatic she was to have the opportunity to work on something she's passionate about with her partner. "Just two professional people who would love your support of our project 'The Messy Truth'. More importantly, we would love your support in expanding our compassion for one another – whatever that looks like for you!" she wrote. We simply can't wait to see what else these two have in store!