Here's How Much Brie Larson Is Really Worth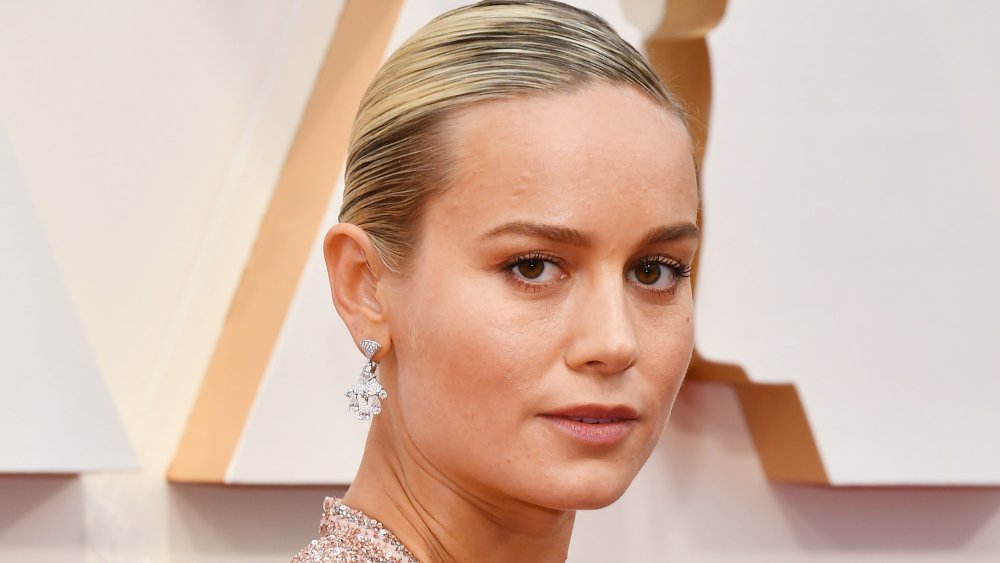 Amy Sussman/Getty Images
There's little "room" for interpretation: Brie Larson's net worth is impressive! The California native got her start at an early age, appearing in smaller television roles before making the transition to family-friendly flicks like 2004's 13 Going on 30 and 2006's Hoot. Oh, and she also tried her hand at an Avril Lavigne-esque music career. However, everything changed when she starred in 2015's heart-wrenching drama, Room. 
Larson was praised for her subtle yet deeply impressive performance in the film, with outlets like Business Insider calling the young star "the next Jennifer Lawrence." In 2016, she scooped up the Oscar for Actress in a Leading Role, making Oscar news again when, in 2017, she presented Casey Affleck his Best Actor statue and refused to clap. Since Larson is a vocal TIME'S UP advocate and she played a sexual assault survivor in Room, with Affleck being the subject of multiple sexual harassment and assault accusations, per Time, it made sense.
Now a part of the Marvel Cinematic Universe as the fierce Captain Marvel, Larson shows no signs of slowing down. "I remembered moving from Sacramento to Los Angeles with my mum when I was seven and my sister was three or four," she told The Telegraph in 2016. "We moved into a studio apartment, that was not much bigger than [the shed in] Room." Well, she can certainly afford more than that now. Scroll on down for Brie Larson's stunning net worth! 
Brie Larson's net worth is something to marvel at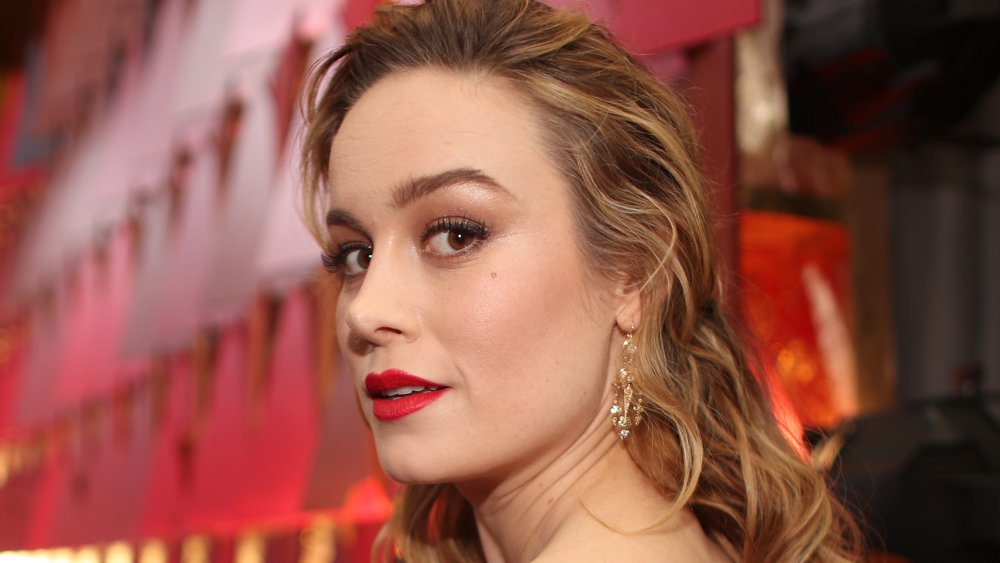 Christopher Polk/Getty Images
What's Brie Larson's net worth? According to Celebrity Net Worth, the Marvel scene-stealer is worth a rock solid $25 million — not bad! What skyrocketed the star's net worth, in part, was her noteworthy and glass ceiling-shattering paycheck from 2019's Captain Marvel. According to The Hollywood Reporter, the star made $5 million for portraying Captain Marvel in the origin film. 
Per THR, that paycheck impressively beat out what Robert Downey Jr. made for the first Iron Man film (the outlet reported that number was $500,000) and what the late Chadwick Boseman made from Black Panther in 2018 ($2 million). According to Celebrity Net Worth, it wasn't revealed what Larson made for Avengers: Endgame, but Marvel heroes seemingly make more, not less, the more films they appear in, so the math is looking good. And who doesn't enjoy seeing Larson kick some butt as a superhero?
According to Variety, in 2019, Brie Larson cashed in. She bought two homes in California — one in Woodland Hills, Calif. and one in Malibu, Calif. — totaling $5 million. According to the outlet, the two homes have a combined eight bedrooms and six bathrooms, and the pricier of the two (Malibu) overlooks the Pacific Ocean. She can stare out at the water and count her millions!