Rose McGowan Slams Former Charmed Co-Star Alyssa Milano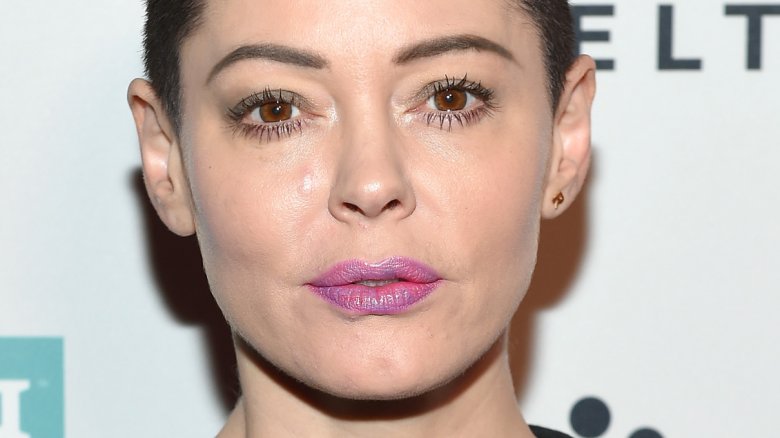 Getty Images
The former TV sisters are not getting along.
Charmed stars Rose McGowan and Alyssa Milano are apparently at odds, and the drama has everything to do with disgraced movie producer Harvey Weinstein. On Dec. 5, 2017, Milano appeared on Megyn Kelly's hour of the Today show, alongside several other "Silence Breakers" who were honored as Time's Person of the Year.
And while Milano has condemned Weinstein for his alleged history of sexual harassment, sexual assault, and rape—having helped lead the #MeToo movement—she has not offered that same critical eye to his wife, Georgina Chapman, a woman with whom she's friends.
"Georgina is doing very well," Milano stated, after being asked about Chapman following the media storm surrounding her family. "She's an amazing mother. She's an amazing woman, and I think her priority right now is focusing on how to raise those two children to the best of her capacity given the situation."
Milano, who briefly addressed her friendship with McGowan during the interview, continued, "She goes through very dark times. She's very sad. This is not easy for her. But I have no doubt that not only will she come out on the other side of this but she deserves to. She's a good woman."
But it'd appear that McGowan, who's accused Weinstein of raping her, doesn't believe Chapman should escape her husband's scandal unscathed. And apparently, she's upset that Milano would even suggest that. On Dec. 8, 2017, McGowan tweeted out a link to a People magazine article that reported about Milano's appearance on the Today show. In the tweet, she wrote, "You make me want to vomit. You actually gave me a body flashback. Well done, fake one – People."
You make me want to vomit. You actually gave me a body flashback. Well done, fake one – People https://t.co/XCdTWyp4dd

— rose mcgowan (@rosemcgowan) December 8, 2017
McGowan later referenced accused sexual assaulter Bill Cosby's wife, tweeting, "Alyssa, maybe you and Georgina can call up Camille Cosby."
She also retweeted someone's post that read, "I'm saying Georgina [Chapman's] company was 100% funded by Weinstein money. No one knew who she was in the fashion world before she married him. I'm saying Weinstein bullied abused women to wear his wife's clothing line. I'm saying she knew who and want she married and why."
McGowan added, "And you are 💯 percent correct."
Milano has yet to comment on McGowan's tweets.
Unfortunately, this isn't the first time that Charmed actors have fought. While we wait for Milano to address McGowan's posts, read up on the untold truth of the cast of Charmed.