The Truth About Alfonso Ribeiro's Wife, Angela Unkrich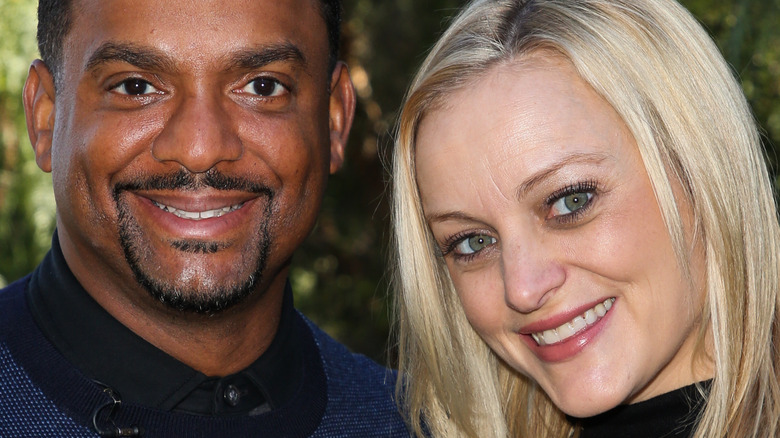 Paul Archuleta/Getty Images
In October, Alfonso Ribeiro will celebrate a decade of marriage with his wife, Angela Unkrich. But what do we know about "The Fresh Prince of Bel-Air" alum's real-life leading lady? 
When Ribeiro and Unkrich said their "I Do's" back in 2012, both were quick to share their joy via social media. One day after the nuptials, Unkrich took to Twitter to gush, "1st morning waking up as Mrs. Ribeiro = AMAZING!!! So happy and blessed!" Ribeiro was clearly just as overjoyed, tweeting, "Last night I got married to the most incredible woman in the world." However, that's not to say their journey to the aisle was a seamless one. In fact, both have poked fun at their early days on several occasions. 
Speaking to Yahoo! in 2018, Ribeiro teased it took more than one attempt to convince his now-wife to go on a date with him. Unkrich concurred, even revealing, "I called him my stalker." In honor of their ninth anniversary, Unkrich reminisced on those awkward early days on Instagram. However, she made sure to note that things had changed since then. "Our love story may have started with a cheesy pick-up line, but it's certainly been a beautiful and amazing journey ever since," she wrote. Ten years on, it seems like these two are more in love than ever, but our question remains — who is Angela Unkrich? 
Angela Unkrich's a doting mom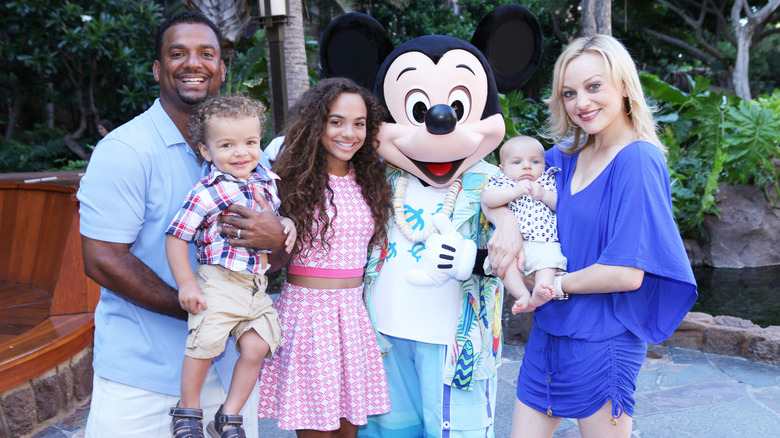 Handout/Getty Images
Over the years, Alfonso Ribeiro has often spoken about the importance he places on family, and it's clearly a passion he has in common with his wife. Angela Unkrich shares three children with Ribeiro, and is also a hands-on stepmom to her husband's daughter from his first marriage. 
Tyra Banks' co-host has long gushed over his wife's love of being a mother. During her second pregnancy, he joked to People, "I know this one over here would love to keep going." With their youngest turning 3 in May, the couple has stayed mum on whether they're hoping to further expand their brood, but one thing we know for sure is that Unkrich is determined to make the most of her time with them — and she's a pretty strong advocate for others to do the same. In an Instagram reel, Unkrich urged parents to have as many adventures with their kids as possible. After all, she pointed out, "You only get 18 summers with your kids." 
For Unkrich and Ribeiro, many of those adventures come in the form of cross-country trips — a tradition that began during the COVID-19 lockdown. "I bought an RV. So even though most of the country was on lockdown, we were able to travel, because ultimately, we were in our home," Ribeiro told Closer Weely. Unsurprisingly, he credited Unkrich with the idea, and he couldn't be happier. As he told the outlet, "It's the best decision my wife ever forced me to make." 
Angela Unkrich's also a mommy blogger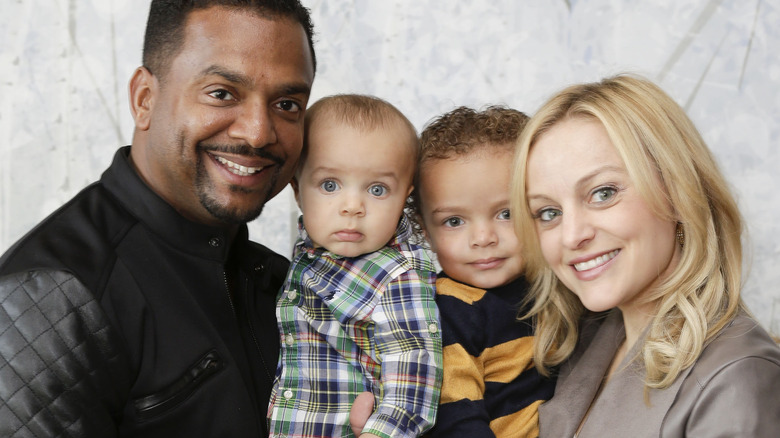 Tiffany Rose/Getty Images
Given how dedicated Angela Unkrich is to motherhood, it only makes sense that, at one point, when she wasn't home-schooling her kids or taking them on exciting new adventures, she was the blogger behind "My Mommyhood Tales."
Though the blog has been quiet since 2019, Unkrich's journey as a blogger began when she learned she was expecting her second child. In the very first post, she revealed that her goal with the project was to foster "an open line of communication with other moms" — especially when it came to things like "pregnancy brain." Since then, she's used the platform to document things like birthday parties, family vacations, healthy recipes, and something especially close to her heart: a non-toxic lifestyle. Back in 2017, Unkrich revealed via the blog that she had a goal to make their family home as safe as possible, and had started swapping out every conventional mattress they had in their house for organic options. She has also used her platform to bring attention to toxic playground surfaces and car seats and shared how to set up a healthy nursery. In that particular post, she revealed that the family's first-hand experience with mold made her way more aware of the importance of household safety. 
Angela Unkrich might not have been interested in Alfonso Ribeiro at first, but it's pretty clear these doting parents with a penchant for adventure were made for each other. We simply cannot wait to see what the next decade holds for them!