Wendy Williams Has A Long-Standing Feud With Will Smith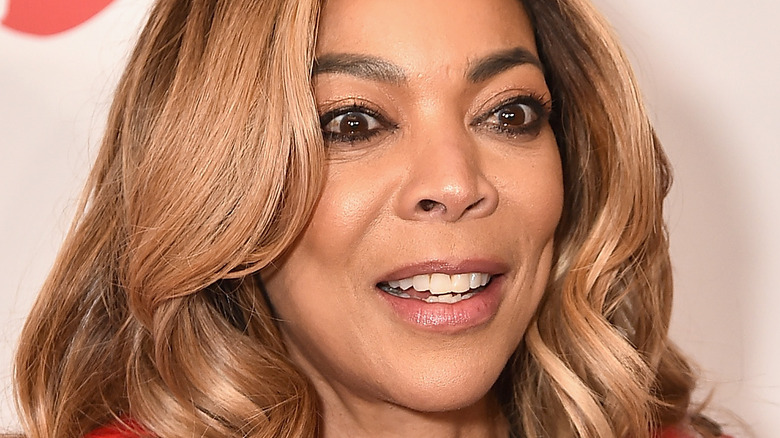 Theo Wargo/Getty Images
Wendy Williams rubbed quite a few people up the wrong way, it's safe to say. Williams made her fair share of enemies during her time on the radio and fronting "The Wendy Williams Show" before its sad demise, with pretty much everyone who's anyone feeling the wrath of her extremely candid, no bleeps given opinion.
One of the biggest names who slammed the controversial talk show hos, though? Mariah Carey. The "Obsessed" singer blasted Williams on more than one occasions, perhaps most famously throwing shade at the talk show host (who shared her opinion on Carey on multiple occasions) via a social media video. This one came about after BuzzFeed reported Williams claimed on her talk show Lee Daniels had suggested Carey was, in Williams words, "fragile", and shouldn't have her own reality show in the wake of her announcing the E! series, "Mariah's World." Carey wasn't taking that, though. In a sassy video still available via her Facebook page, Carey could be seen giving Daniels a kick as he told the camera, "I'm the b***h that's fragile." "Don't come for us unless we call for you The Wendy Williams Show," Carey added in the caption. SHADE!
But, of course, Carey is far from the only one to clap back at Williams — and Will Smith knew when it was time to take his turn.
Will Smith slammed Wendy Williams in a rap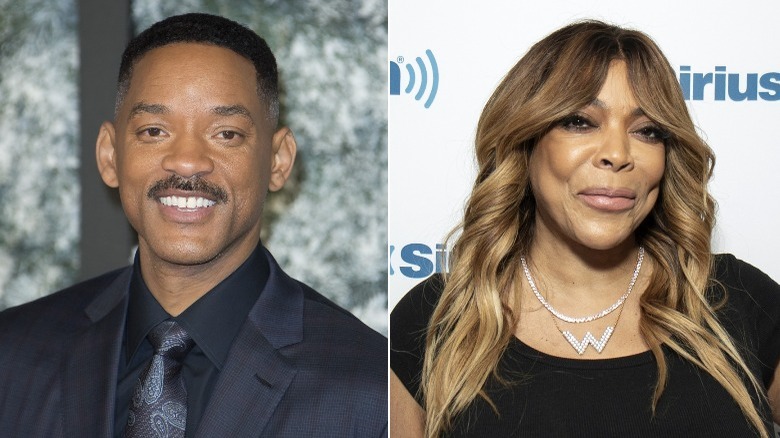 Santiago Felipe/Getty & BAKOUNINE/Shutterstock
Will Smith, how you doin'? Not great when it comes to Wendy Williams, apparently. This one dates back to at least 2005 when Smith called out Williams in his song "Mr. Niceguy." In it, he makes his feelings very clear, rapping, "Wendy Williams, you don't know me/I'm not your punchin' bag, you gon' blow me/Off, girl, better leave me alone/Before I buy your radio station and send you home." Well, it's safe to say those lyrics weren't too cryptic to decipher. As for what Williams had to say about the shoutout? She told The Hollywood Reporter in 2012, "Without those song mentions, I might not be on TV right now. There is a large segment who may have never heard about me on the radio... So I love them for that." Fair enough!
Williams continued to chat about Smith on her show in the wake of his lyrical diss, though one thing she never got to throw her two cents in on was that infamous 2022 Oscars slap when Smith headed onto the stage to give Chris Rock a piece of his mind. Williams was taking a break from her talk show at the time (before it controversially ended without her), which left plenty of viewers disappointed they never got to hear her take on the drama. "With this whole Chris Rock & Will Smith situation makes me miss our messy Queen of daytime TV, Wendy Williams," one person tweeted.
Will Smith's co-star also had beef with Wendy Williams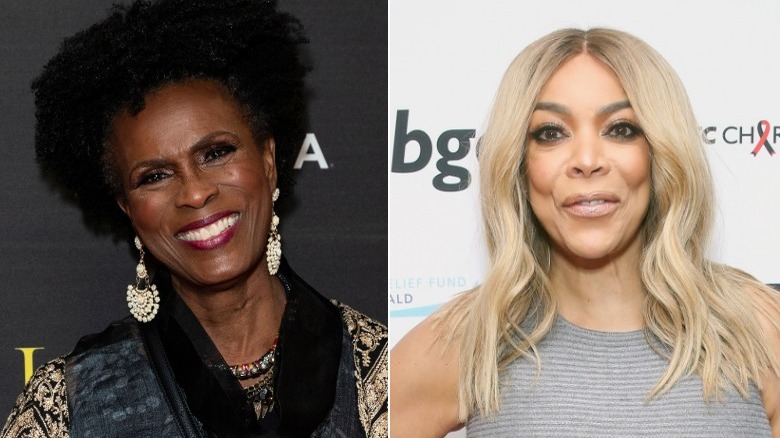 Robin Marchant/Getty & Lev Radin/Shutterstock
Though we never really got to hear what Wendy Williams made of Will Smith and Chris Rock's drama on "The Wendy Williams Show," her name was somewhat dragged into the beef by an unexpected person. Yep, the original Aunt Viv on "The Fresh Prince of Bel-Air," Janet Hubert, defended her on-screen son, admitting she's had to hold back the urge to slap before. Yikes. "There is only so much one can take... sometimes you have to slap back," she wrote in an Instagram message, which has seemingly since been deleted, per Hip Hop DX. "I cannot tell you how many times I have wanted to slap the mess out of so many folks who have disrespected me," she wrote in another since deleted post, before adding in another, "Now, there've been quite a few people that I've wanted to smack, but I didn't because ... if I probably coulda, I would if I coulda." Amongst those? Michael Yo, Tamron Hall, and, of course, Wendy Williams.
But that was the first time Herbert called out Williams. She had some very harsh words for the talk show host in 2013 (via The Hollywood Reporter), stating, "You are such a demon Wendy. You are wicked, awful, conniving, sinister, spiteful, jealous of every other woman. Simply put, Wendy you are a virus," before telling her she would never be on the same level as Oprah Winfrey. Ouch.