Insiders Reveal Eye-Opening Details About Wendy Williams' Talk Show Exit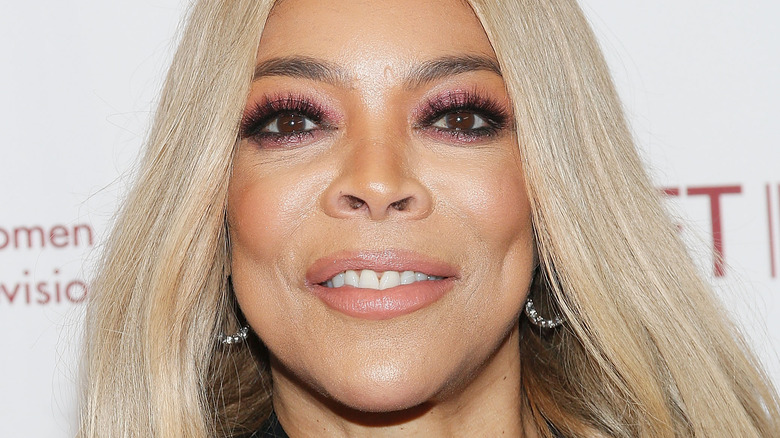 Lars Niki/Getty Images
Wendy Williams has been dealing with complications from medical conditions as well as personal issues for quite some time now. In October 2017, she made headlines when she dramatically fainted during a live episode of "The Wendy Williams Show." She also reportedly ignored rumors that her husband at the time, Kevin Hunter, was cheating on her and living a "double life" back in 2018, per BET, although the rumors ended up being true. Williams ultimately filed for divorce from Hunter in April 2019 while struggling with substance abuse and living in a sober house, according to CNN.
She then announced that she would be taking a hiatus from her talk show during the summer of 2020 due to battling Graves disease, per the Daily Mail. And in September 2021, it was clear that Williams was not doing well when she was taken to the hospital for psychiatric evaluation, according to The U.S. Sun. Following the hospitalization, a source told Page Six, "It has been a very difficult time for Wendy. She's a single woman with very few friends. She lost her marriage, her mom, and is living alone."
Williams took a step back from "The Wendy Williams Show" due to her ongoing health concerns, and celebrity guest hosts took over for Season 13, per People. Despite Williams teasing her return, "The Wendy Williams Show" was officially canceled in February, with its finale airing in June. Now, the show's insiders are opening up about what really happened.
Wendy Williams' health ultimately did her in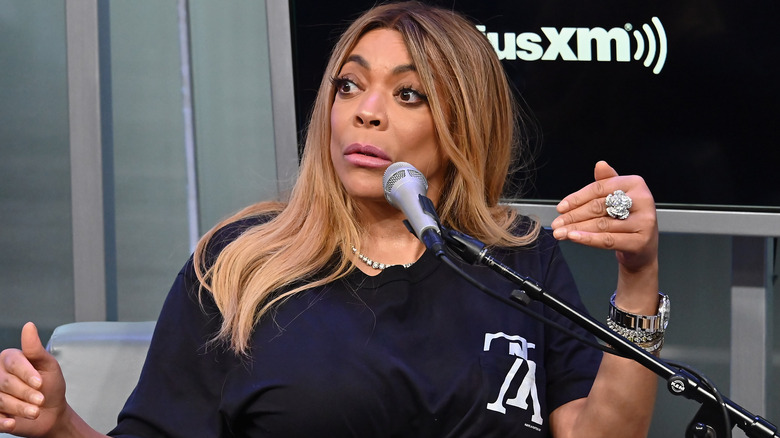 Astrid Stawiarz/Getty Images
Insiders from "The Wendy Williams Show" are finally opening up about what really led to the show being canceled in an interview with The Hollywood Reporter. It may not be a shock that Executive Vice President of Programming, Lonnie Burstein, revealed that Wendy Williams' side effects from her health conditions and the timeline of a potential recovery was a major factor. Debmar-Mercury co-president, Ira Bernstein, revealed in the interview that he spoke with Williams several times about the future of her show and that it would have to come to an end if she couldn't return soon. The news wasn't truly hitting Williams, as the sources claimed they had the conversation with the host multiple times over four months, and Williams always acted like she was "having the discussion for the first time."
Despite Williams claiming she was sober, insiders told The Hollywood Reporter that she was "starting not to be coherent" during a meeting in September 2021 and that alcohol was found hidden in secret places on multiple occasions.
Williams' current spokesperson, Shawn Zanotti, told THR, "Wendy is on the road to recovery and healing herself from her chronic illnesses and her grievances of the past." Williams certainly has grievances about how her show ended, as she told the New York Post that she didn't like anything about the show's final episode. Sherri Shepherd will take over Williams' former time slot with her new talk show, "Sherri," in September, per Variety.