John Legend Gushes Over Chrissy Teigen's Pregnancy After Her Tragic Miscarriage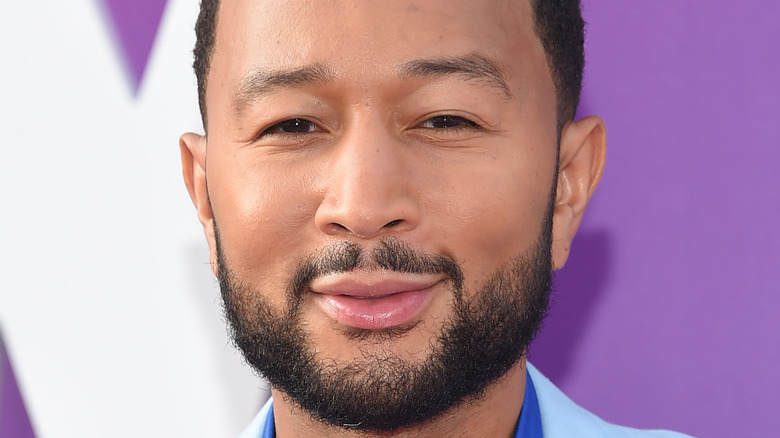 DFree/Shutterstock
John Legend and Chrissy Teigen have been through a lot over the past few years. As many know, the couple was incredibly open about losing their son, Jack, at 20 weeks due to pregnancy complications. "We are shocked and in the kind of deep pain you only hear about, the kind of pain we've never felt before," Teigen shared with fans on Instagram in 2020. "We were never able to stop the bleeding and give our baby the fluids he needed, despite bags and bags of blood transfusions. It just wasn't enough."
Since losing their son, both Legend and Teigen have been transparent about how tough the experience was on them. In May, the singer chatted with The Guardian about the tragic loss. "It was raw, sharing our experience," he confessed. "I was worried, but our instinct was to do it because people knew we were pregnant, and Chrissy felt like she needed it to tell the story completely about what happened." But, Legend shared that he was glad that they decided to share their story because it made a lot of others who went through similar experiences feel like they were not alone.
The singer also shared that the loss made his relationship with Teigen stronger. "It was a tragedy. But I think it strengthened our resolve and our resilience because we were there for each other," he said. Now, after announcing the impending arrival of their third child, Legend is opening up about his excitement.
John Legend is cautiously optimistic about baby three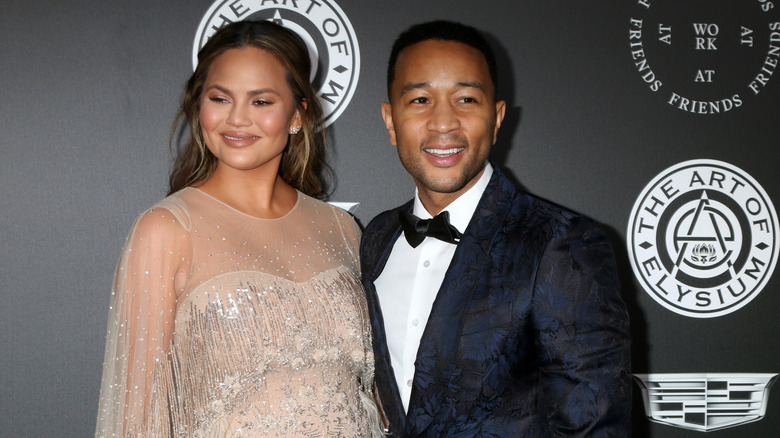 Kathy Hutchins/Shutterstock
John Legend is ready for baby number three. Following the tragic loss of their son, Legend gushed about his wife Chrissy Teigen's pregnancy and the simple fact that he's excited to be a father of three. 
In an interview with "Today," the "All of Me" singer revealed that he has been "cautiously optimistic" this time around. "We are looking forward to new joy in our lives, having a new baby we're so excited," he said on the show, noting that since they've suffered a loss in the past. "You never know what could happen." He also touched on the upcoming transition. "Three kids is a lot to me," he said. "Two it feels a little simpler. But once you get into three, I think it starts to be a little complicated." 
As for Legend's parenting style? The singer says that he is "not strict" and "pretty laid back," but notes that when he says something, he means it. He also said he and Teigen try to be in sync. "I try to make sure we're on the same page and have a sense of what we want from them, and what kind of rules we set for them," he shared. "Then we try to be consistent about it."
On August 3, Teigen posted a photo of her growing baby bump on Instagram as she announced the exciting news to fans. In part, she wrote, "Ok phew it's been very hard keeping this in for so long!"