Why Sandra Bullock Isn't Always Honest About Her Age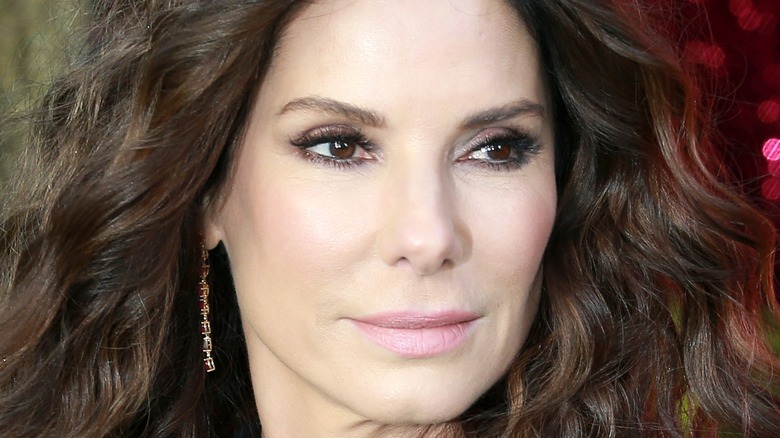 Fred Duval/Shutterstock
It's sad to see that up to this day, ageism remains rampant in Hollywood. The most recent example was everyone's sudden, collective interest in actor Alexa Demie's age. She rose to stardom for her role as Maddy Perez in the HBO show "Euphoria," so it's only natural that fans want to know more about her. But it all went downhill when some accused her of lying about her age.
It started when a TikTok of her high school yearbook went viral, leading viewers to question her age. The clip showed that she graduated high school in 2007, suggesting that she's already in her 30s. However, a 2019 profile of her in The New York Times says that she was only 24 years old. Demie plays a believable high schooler on the show regardless of her age, so it's unfortunate that she was ridiculed for portraying a character in their teens.
It's also not surprising that there are times when actors have had to lie about their age to get roles. In 2012, actor Julie Hoang sued IMDb for displaying her real age, claiming that she lost out on parts because her actual age was easily accessible. "If one is perceived to be 'over the hill,' i.e., approaching 40, it is nearly impossible for an up-and-coming actress," her complaint read (via The Guardian).
Perez and Hoang aren't the only stars caught lying about their age. Even superstars like Sandra Bullock have had instances where they had to be dishonest about how old they were.
Sandra Bullock lied about her age many times for a role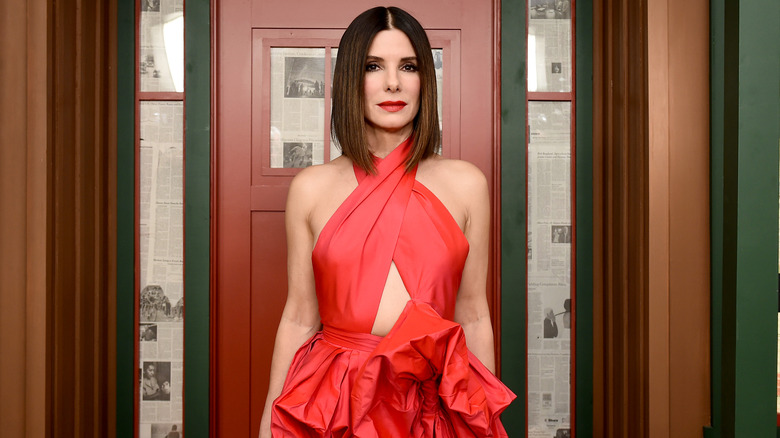 Ilya S. Savenok/Getty Images
Despite Sandra Bullock's stature, she admitted to lying about her age to snag roles. In 1992, she wanted to get a part in "Love Potion 9" so bad that she pretended to be older than she was, according to Us Weekly. She was only around 27 to 28 in pre-production, but the producers wanted a 29-year-old actor. The multi-award-winning actor told Barbara Walters that it would be wise to tell a white lie, so she convinced everyone that she was 29.
That was not the only time Bullock lied about her age, however. Bullock told Detour magazine (via E! News), "After a while, you really have no idea how old you are because you've lied so many times. I always said I would never lie, but one time when I didn't, it worked against me. So I figure you just keep them guessing." Hey, you gotta do what you gotta do, right?
Sandra Bullock has spoken out against ageism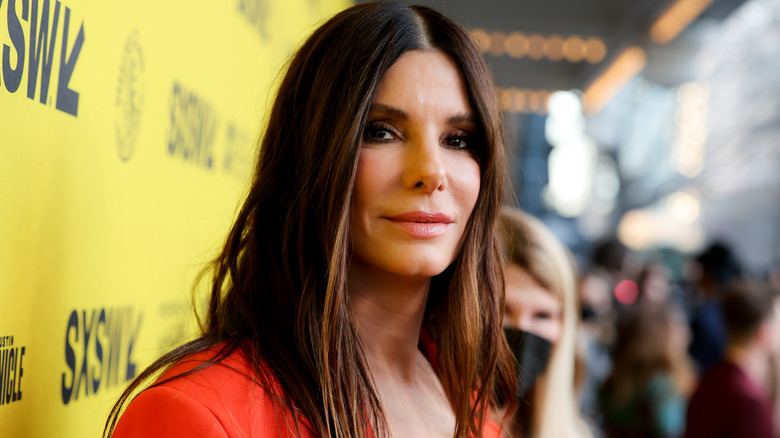 Rich Fury/Getty Images
Sandra Bullock has used her voice to speak out against the ageism that is still going on in the industry. When she was selected to be on People's Most Beautiful cover in 2015, Bullock said she only agreed to it in order to put the spotlight on other women she finds beautiful.
"I feel like it's become open hunting season in how women are attacked, and it's not because of who we are as people, it's because of how we look or our age," she told E! News. "I'm shocked — and maybe I was just naive, but I'm embarrassed by it. My son is getting ready to grow up in this world, and I'm trying to raise a good man who values and appreciates women, and here we have this attack on women in the media that I don't see a stop happening."
But things are changing. Platforms like Netflix have paved the way for more diversity in shows and movies. Even Bullock herself is thankful that a streaming site has allowed her to do work she otherwise wouldn't have been able to do with traditional studios. "If it wasn't for Netflix, a lot of people wouldn't be working," the Oscar winner told The Hollywood Reporter. "Their stories wouldn't be told. Who would think that me, as a woman, would still be working at this point? I would have been out in the cow pasture. It's true."