The Reason Michael Keaton's Touching Acceptance Speech Got Censored At The 2022 Emmys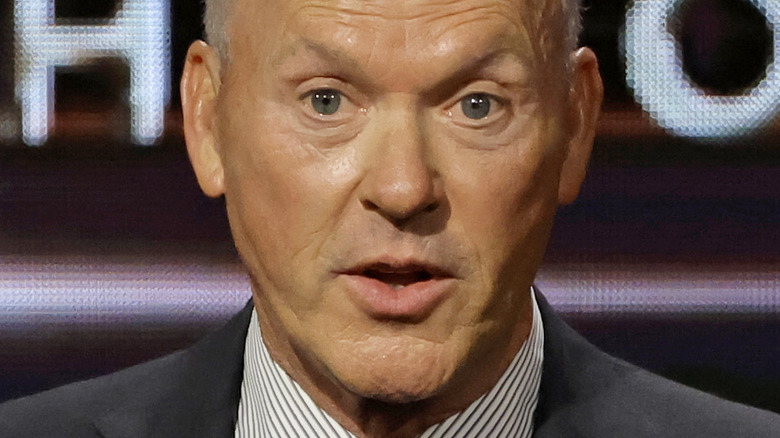 Kevin Winter/Getty Images
The 2022 Emmy Awards were full of inspiring, entertaining moments, with the most notable being the moment Sheryl Lee Ralph took home her first Emmy for best supporting actress in a comedy series 40 years into her career — the second time a Black woman won this award in 35 years, per CBS News. 
However, the Emmys wouldn't be a worthy award show if it wasn't also chock full of shady, confusing moments, which were almost too numerous to count. Although, if we had to choose, Jimmy Kimmel's decision to lay on stage as Quinta Brunson made her acceptance speech definitely tips the cringe scale in his favor. In between the highs and lows were other wins that also deserve a moment in the spotlight. One particular notable moment occurred when Michael Keaton won not only the first Emmy of the night, but the first of his career. After winning the award for lead actor in a limited or anthology series, according to Variety, Keaton delivered an impassioned speech, part of which censors bleeped out at the end. 
Michael Keaton thanks his believers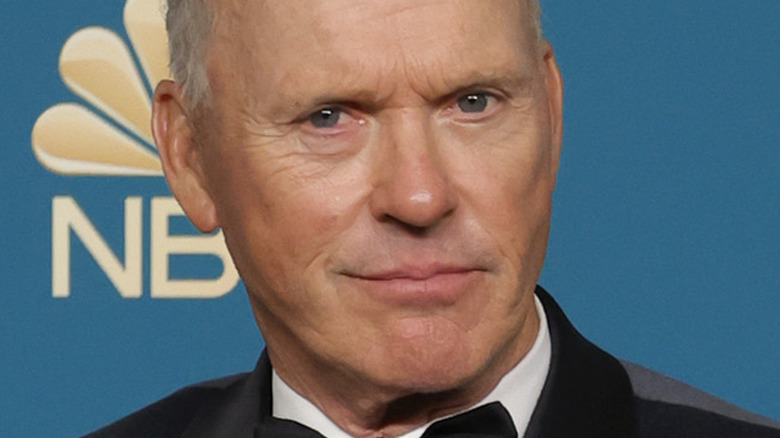 Frazer Harrison/Getty Images
The Emmys censored the end of Michael Keaton's acceptance speech for his work on "Dopesick," a show about the start of the U.S. opioid crisis, but it wasn't because he flew off into an angry diatribe. 
After first joking with presenter Oprah Winfrey that she'd already won "90 of these [Emmys]," the "Batman" star used his speech to honor his family for supporting his acting aspirations even though they "weren't exactly patrons of the arts." Keaton went on to thank his family for "never making me feel foolish, because I went on to do that several times by myself." At the end of the speech, Keaton called out his doubters, claiming they were "cool now," before ending his speech by giving his supporters a shoutout: "But I also had those people for all these years when the times were rough who were the true believers ... I f***king love you, man." Obviously, the network had to censor Keaton's impassioned F-bomb.
In February, Keaton took home a SAG Award for his work on "Dopesick," and dedicated it to his nephew, who died from a drug addiction, per Deadline. Given Keaton's tragic, personal experience with the subject matter of "Dopesick," it makes sense that he'd deliver such a passionate acceptance speech at the Emmys.