Report: Dustin Hoffman Accused Of Sexual Assault, Exposing Himself To Minor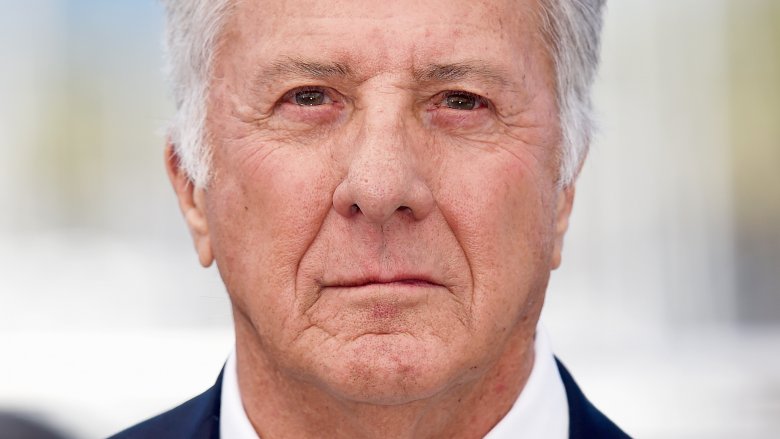 Getty Images
The Graduate star has been hit with disturbing new allegations of sexual misconduct.
On Thursday, Dec. 14, 2017, Variety reported that Dustin Hoffman sexually assaulted two women and exposed himself to a teenage girl, identified as Cori Thomas, years ago.
In the article, Thomas recalled spending the day with Hoffman and his daughter Karina when she was 16 years old. A classmate of Karina's, Thomas said she was invited to Hoffman's hotel, where he'd been staying as he divorced his wife Anne Byrne, to wait for her father to pick her up. Shortly after arriving at the hotel, Thomas said that Karina left, leaving her alone with Hoffman. Hoffman then allegedly took a shower and, afterwards, walked back into the room in just a towel before exposing himself completely.
"He was standing there naked. I think I almost collapsed, actually. It was the first time I had ever seen a naked man," Thomas recounted to Variety. "I was mortified. I didn't know what to do. And he milked it. He milked the fact that he was naked. He stood there. He took his time."
Thomas said that Hoffman eventually put a robe on, sat on the hotel bed, and asked her to rub his feet. "I didn't know what to do in the circumstance," she explained. "I didn't know that I could say no, so I did it. And he kept telling me, 'I'm naked. Do you want to see?'"
Thomas quickly left the room after her mother arrived.
Melissa Kester, one of the women who accused Hoffman of sexual assault, recalled meeting the actor when she was a recent college graduate and he was filming the 1987 film Ishtar. She'd been dating a man who worked on the movie's music, and she'd had been introduced to Hoffman. After Hoffman learned about Kester's interest in writing, he asked for her number, explaining that he may want to work with her in the future. She gave him her number.
Kester told Variety that, on one visit to her boyfriend, Hoffman was recording vocals in a booth. She alleged that Hoffman asked for her to come into the booth with him as he was "bored." She recalled that she thought he was being "flirtatious" but didn't find his behavior alarming—at least not at first. Then, he allegedly placed his fingers underneath her pants and put them "inside her for 15-20 seconds."
Though she was frozen at first, she said she left the booth but didn't initially tell anyone the details of what had happened. Kester claimed that Hoffman repeatedly called her after the incident.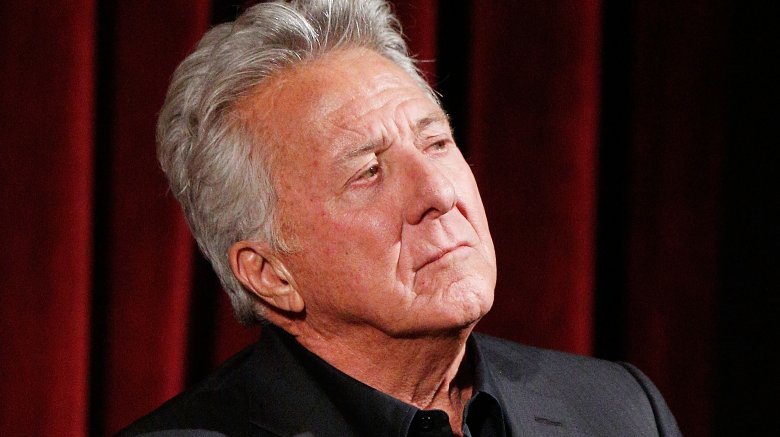 Another woman, who wished to remain anonymous, spoke to Variety about an alleged incident of sexual assault that occurred after she'd met Hoffman while filming Ishtar. After a wrap party, Hoffman offered to give her a ride home in a station wagon with other members from the movie's set. As the car was full, Hoffman suggested they get in the very back of the vehicle. Once there, she alleged that Hoffman placed his fingers "right up inside of [her]." She said she didn't know how to react, afraid that the others in the car would think poorly of her.
The woman claimed that Hoffman told her to go to the San Remo after she left. After a short time, the woman, who described herself to be in a "kind of fugue state" at the time, did. Once there, she alleged, Hoffman performed oral sex on her before the two had intercourse.
When asked by Variety if the incident in the back of the station wagon was non-consensual, she said, "Yes." When asked the same question about what had happened afterwards, she'd answered, "I don't know."
As Nicki Swift previously reported, Hoffman was accused of sexual misconduct by Anna Graham Hunter in November 2017, following the now-infamous Harvey Weinstein scandal. She claimed Hoffman sexually harassed her when she was 17 years old, making inappropriate comments to her on the set of the TV movie Death of a Salesman.
Producer Wendy Riss Gatsiounis later accused Hoffman of propositioning her. In December, actress Kathryn Rossetter came forward with her own disturbing account of being sexually harassed by Hoffman while working on the Broadway revival of Death of a Salesman.
While we wait for Hoffman to address the allegations reported by Variety, read up on all of the men who've been accused of sexual misconduct in recent months.