What Really Happened Between Dylan O'Brien And Britt Robertson?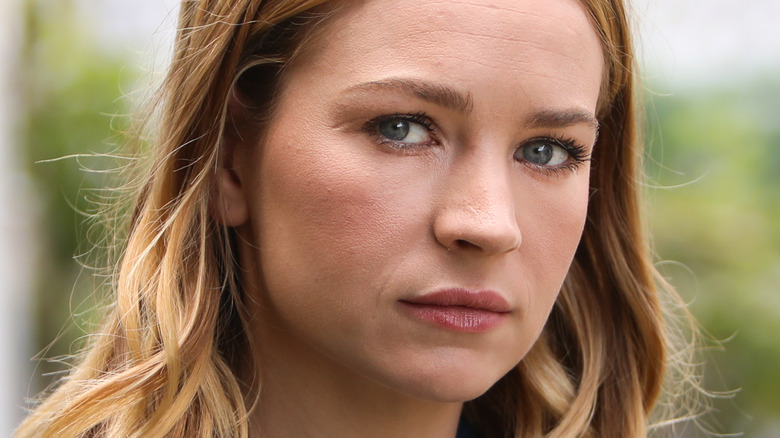 Paul Archuleta/Getty Images
There are some celebrity couples fans think will never break up, but when they do, love seems dead for a hot second. Miley Cyrus and Liam Hemsworth, Channing Tatum and Jenna Dewan, and Jason Momoa and Lisa Bonet are just a few couples who have rocked fans' worlds. But Dylan O'Brien and Britt Robertson, a couple who always kept a lower profile, still shook fans when news of their split broke. The "Teen Wolf" star and "Tomorrowland" actor met on-set while filming "The First Time" and dated for six years. However, in 2018, rumors of the two seeing other people began to swirl, all but confirming that O'Brien and Robertson had split.
Since the breakup, O'Brien appeared in 2022's "Not Okay" as an obnoxious influencer named Colin and starred as the gaslighting, beanie-wearing boyfriend in Taylor Swift's short film, "All Too Well." And on Robertson's end, she held a lead role in series like "For The People" and "Big Sky."
But what really caused the breakup between these two? While it's tough to definitively say, there are some clues that their split was as unfussy as their relationship.
Dylan O'Brien and Britt Robertson were spotted with other people in 2018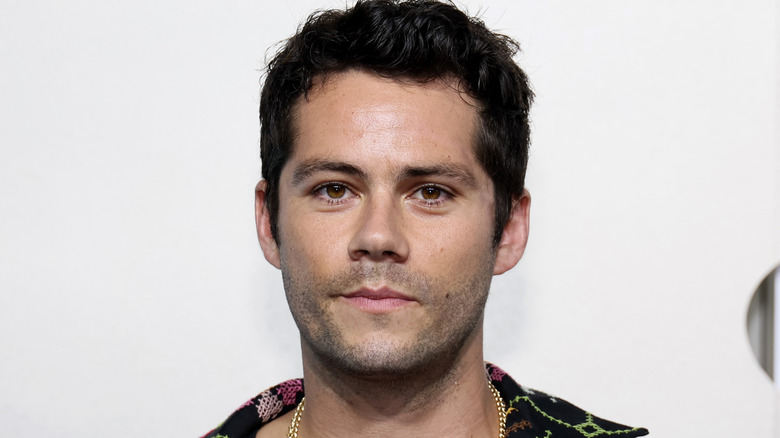 Dia Dipasupil/Getty Images
In December 2018, Us Weekly reported that the two split based on the fact that they were seen with other people in what appeared to be romantic circumstances. The outlet reported that Britt Robertson started hanging out with Graham Rogers in October 2018 and seemingly became Instagram official that November. On Dylan O'Brien's end, he stepped out with Chlöe Grace Moretz in August 2018. Us Weekly reported that these two went to Niall Horan's concert afterparty together.
It's tough to pinpoint just what led to Robertson and O'Brien's breakup since they kept details of their relationship private throughout their six years of dating. But since the split, they've have continued to date other people.
O'Brien sparked rumors in September when he was seen out with Sabrina Carpenter (via JustJared). Robertson was subsequently linked to "Riverdale" star KJ Apa in 2019 (via Refinery29). But, in May, Robertson got engaged to Paul Floyd (via People). He posted a video of her saying yes, and she hard-launched him on her Instagram, as well.
How did Britt Robertson and Dylan O'Brien meet?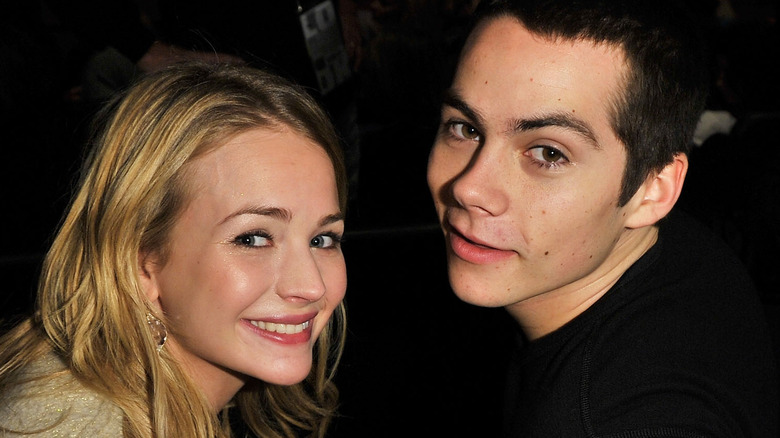 George Pimentel/Getty Images
According to Elite Daily, the two actors met on the set of their rom-com, "The First Time" in 2012. The movie follows two teenagers who meet at a party and have interests in different people. However, one conversation between them pulls them in and they fall in love for "the first time."
And speaking of firsts, Britt Robertson revealed that she had her first on-screen kiss with Dylan O'Brien while filming the first kissing scene in the movie. "The first time Dylan and I did a kissing scene, it was our first kissing scene that we filmed, and I was just like, 'John, I do not feel good about this!' And I was right, because we ended up filming it again the next day," she told Hollywire. "Maybe I was just so nervous I wasn't in the moment... but we got it right eventually. And then we just got really good at kissing."
While awkward at first, those kisses were enough to start a relationship and, for that reason, the movie is a memorable one for Robertson and O'Brien's fans.