How Dylan O'Brien Got His Part In Taylor Swift's All Too Well Video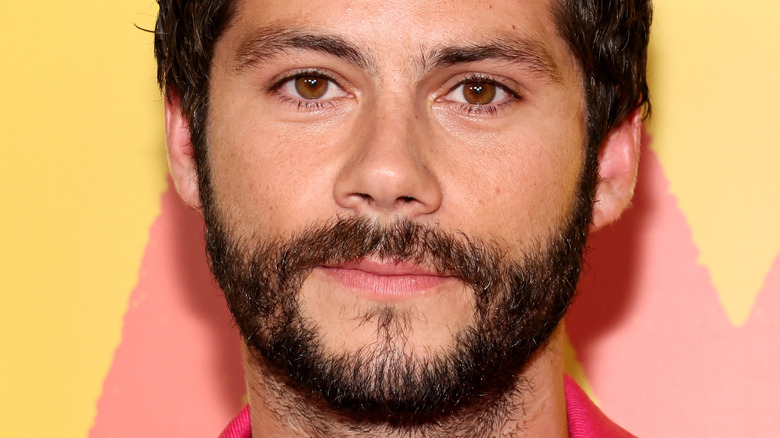 Dia Dipasupil/Getty Images
At the 2022 MTV Video Music Awards, Taylor Swift won Video of the Year — among a slew of other awards — for the "All Too Well (10 Minute Version) (Taylor's Version)" short film (via MTV). It seems safe to say that the sad power ballad has become a rallying cry for fans and is Swift's hit of the moment.
The short film details the story of a girl (Sadie Sink) who gets into a relationship with an older man (Dylan O'Brien) and falls hard while he calls a lot of the shots. It doesn't end well — if they "had been closer in age, maybe it would have been fine" — but the girl goes on to turn her heartbreak into a best-selling book. It's seemingly a case of life imitating art considering the fact that Swift now has an award-winning short film under her belt.
It's a major, and mostly accepted, theory that the man the song is about — and the man O'Brien's character is based on — is Jake Gyllenhaal. While in a February 2022 sit-down with Esquire, Gyllenhaal said that "All Too Well (Taylor's Version)" has "nothing to do with" him, there are entire novels online about why it has everything to do with the actor. Per Cosmopolitan, Swift's fans homed in on the fact that the age gap between O'Brien and Sink is pretty close to the age gap between Gyllenhaal and Swift when they dated at the end of 2010, but that's not the reason Swift cast O'Brien in the role of a manipulative older boyfriend.
Dylan O' Brien was Taylor Swift's 'first choice'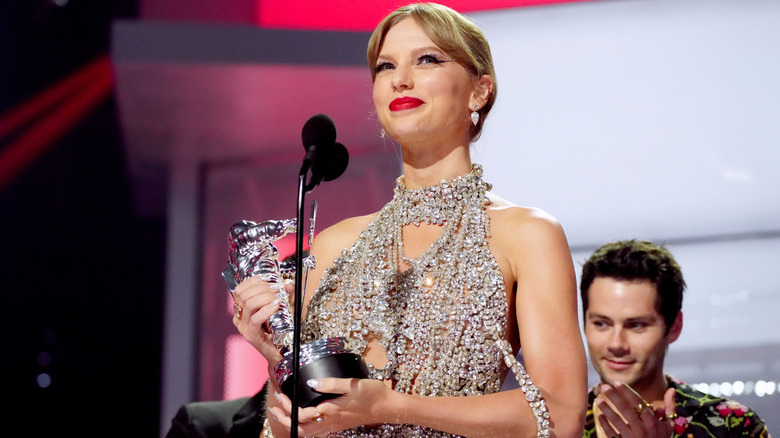 Jeff Kravitz/Getty Images
For a March 2022 feature on Dylan O'Brien for Bustle, Taylor Swift shared that there was no other actor she seriously looked at for the male lead part. "Dylan was my first choice for the 'All Too Well' short film because he has that versatility I was looking for," Swift told Bustle via email.
She added, "I'd seen his work and heard nothing but wonderful things about him as a person. Ultimately I want to work with people who love what they do and come at it with enthusiasm, because that's how I approach creating things too."
And according to Swift, who is a "huge fan" of O'Brien's, the atmosphere on set was a great one that proved both actors were meant for these parts. "It was really wonderful working with Sadie Sink and Dylan O'Brien. They're just absolutely — I'm just blown away by what they did in this short film," Swift revealed on "Late Night With Seth Meyers." She continued, "The only two people that I imagined playing the two characters, it was Sadie and Dylan. ... If Sadie had said no, I don't think I would have made it."
Taylor Swift found a 'great friend' in Dylan O'Brien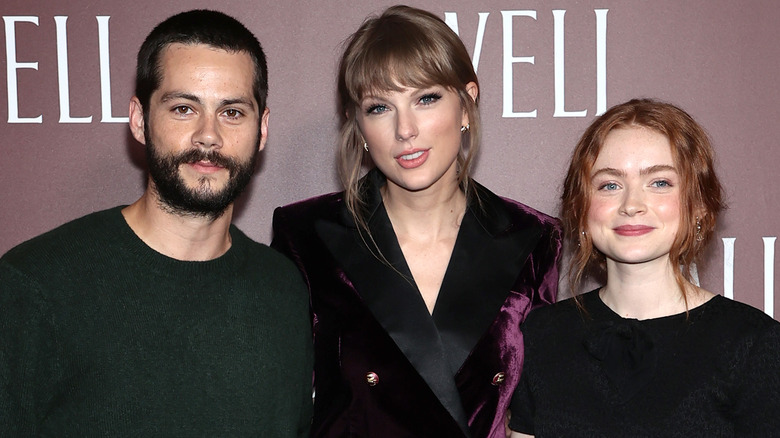 Dimitrios Kambouris/Getty Images
Dylan O'Brien is perhaps best known for the roles of Stiles Stilinksi on "Teen Wolf" and Thomas in the "Maze Runner" trilogy. In 2022, he appeared as Colin in "Not Okay" starring Zoey Deutch. While most of lot of O'Brien's roles haven't been attractive gaslighters (although Colin definitely has the range), Taylor Swift had a clear vision of O'Brien as that guy for "All Too Well: The Short Film."
"I had a feeling he would be great at ad libbing and adding nuance to his character, which enriched the story tenfold," Swift told Bustle via email. "He absolutely blew me away and I feel really lucky that I gained such a great friend from the experience too." Bustle reported that it was a two-day shoot and over the course of it, Sadie Sink and O'Brien embodied their characters and called a lot of shots on what fans saw in the final product. Perhaps the most noteworthy example of this is the kitchen argument, the only part that deviated from the lyrics of the song.
"Everything was planned to be to music. But then when we played out that scene [with dialogue]. [Taylor] immediately marched over and was just like, 'This is it. I'm going to play this in the video,'" O'Brien said in the same Bustle interview. "The confidence to just identify that in the moment on set and take in what we were bringing to it [shows how] she's so sound with relationships and her instincts."