Rose McGowan Slams Meryl Streep Over 'Silent Protest' At Golden Globes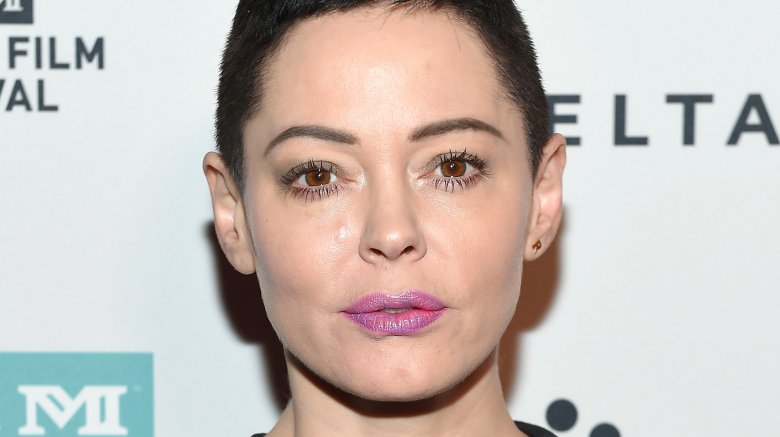 Getty Images
The former Charmed star is not holding back—again.
Rose McGowan took to Twitter on Saturday, Dec. 16, 2017, to slam actresses who plan to wear black to the 2018 Golden Globes as a form of "silent protest" against sexual harassment (via Vulture). The trend is meant to address the multiple sexual misconduct scandals that have rocked Hollywood ever since disgraced movie producer Harvey Weinstein was accused of sexual harassment, sexual assault, and rape.
While the unnamed actresses reportedly include the likes of Meryl Streep, Jessica Chastain, and Emma Stone, McGowan narrowed in on Streep in her post, Entertainment Tonight reported.
"Actresses, like Meryl Streep, who happily worked for The Pig Monster, are wearing black @GoldenGlobes in a silent protest," the 44-year-old actress wrote in a tweet that has since been deleted. "YOUR SILENCE is THE problem. You'll accept a fake award breathlessly & affect no real change. I despise your hypocrisy. Maybe you should all wear Marchesa."
As Nicki Swift previously reported, Streep released a statement soon after the Weinstein scandal first broke in October 2017. Although she had worked with his company several times throughout her career, she said she was unaware of his alleged 30-year history of abusive behavior. 
"The disgraceful news about Harvey Weinstein has appalled those of us whose work he championed, and those whose good and worthy causes he supported. The intrepid women who raised their voices to expose this abuse are our heroes," Streep said. "The behavior is inexcusable, but the abuse of power familiar. Each brave voice that is raised, heard and credited by our watchdog media will ultimately change the game."
McGowan, who was one of the first actresses to speak out against Weinstein, is no stranger to calling out other stars on social media amid the ongoing scandal. She previously fired back at Ben Affleck, Matt Damon, and Alyssa Milano, among others, for their remarks on sexual harassment in the entertainment industry.
At the time of this writing, Streep has yet to comment on McGowan's tweets.
The 75th Annual Golden Globe Awards will be hosted by late night host Seth Meyers on Sunday, Jan. 7, 2017, at 8 p.m. EST on NBC. While we wait for Streep to address McGowan's comments, read up on how other celebs have reacted to the Weinstein allegations.